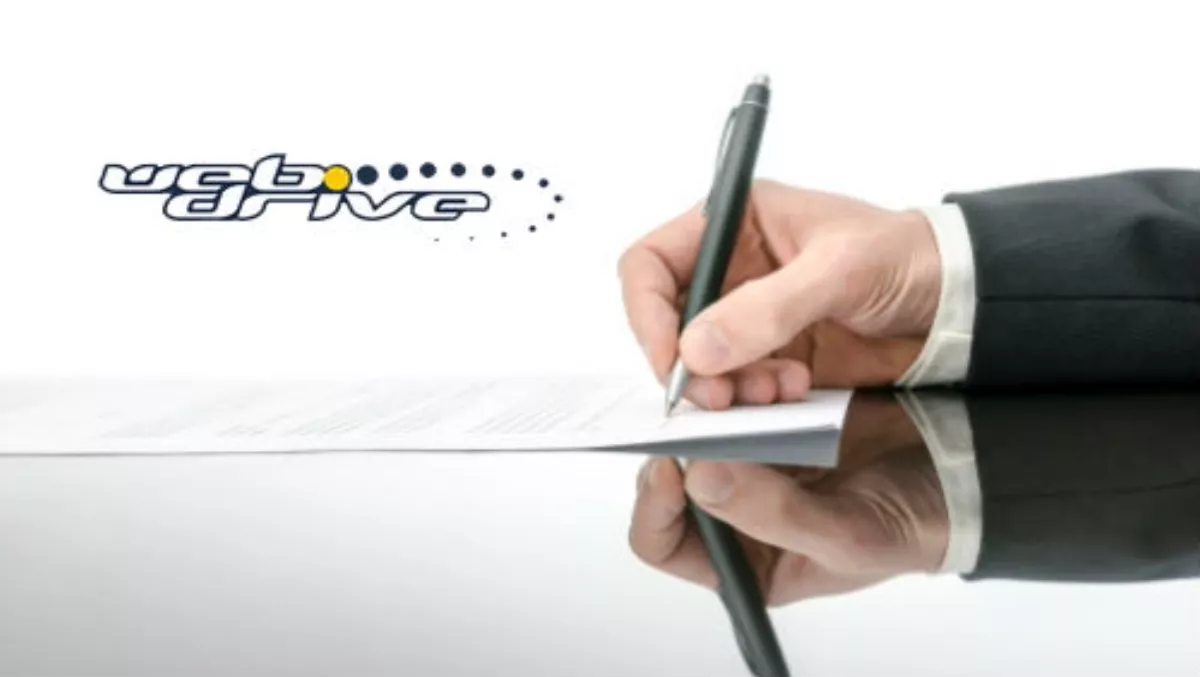 New Zealand's largest domains & hosting company sold
FYI, this story is more than a year old
New Zealand's largest domain registration and web hosting company Web Drive has been sold to Digiweb Holdings Limited, a sale which is effective as of today.
In a note to employees, founders and directors Daniel Williams and Steve Hogg told staff they will leave the company after 17 years of service, confirming the new ownership of the business.
Entitled 'New Ownership for Web Drive', the email reads: "It's with a mix of sadness and excitement that Steve and I announce our departure from Web Drive after 17 years at the helm of this great company.
"Back in 1997 when we started the business we never envisioned what it has become - now New Zealand's largest and longest-established web host with over 25,000 customers and 50 staff.
"With our goals for the business achieved, it's come time for us to pass the torch for the next phase of the company's growth and we're excited to have chosen Digiweb as that torchbearer.
"We're very much looking forward to seeing where they take the company and the incredible team we've put together over the years."
Both directors thanked customers for choosing Web Drive as their trusted partner, especially those who gave the blossoming company a shot as a "fledgling start-up back in the late 90s and whom have supported us to this day."
"We're very proud of the company we've created and we hope you welcome the new owners as they continue our journey," the email concludes.
New owners comments…
As of today, September 8, Web Drive will be owned by Digiweb Holdings, a New Zealand owned Hosting provider.
Terms of the deal will see the combined group retain a focus on New Zealand and Web Drive's core hosting services with Adrian Grant, Managing Director, Digiweb Holdings, reassuring customers that things will be business as usual.
"The day to day management team led by existing General Manager Robin Dickie will stay in leadership positions of the combined group," he says.
"Whilst we believe there will be some great opportunities to improve services with the combined group the emphasis will be on ensuring the services to customers are maintained at the high standard that they are today."
"We value a personal relationship with our customers and will be hosting a "meet and greet" in the coming months so that we can say hello in person. We look forward to working with you and meeting you in person if possible."
More updates to follow…
Related stories
Top stories