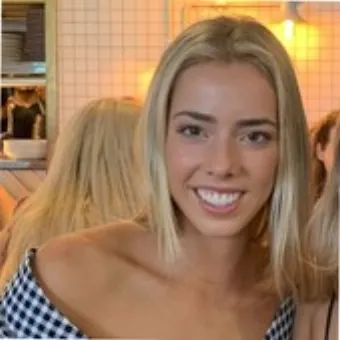 By Kaleah Salmon, Journalist
NICE has announced the CXone Summer 2023 release, unlocking new levels of openness and flexibility to deliver customer experience (CX) at scale.
CXone is an expert cloud customer experience (CX) platform encompassing the entire CX journey and supporting the CX ecosystem. Its latest release adds new capabilities, underpinned by Enlighten, that drive fluent interaction management from consumers to agents and the business.
As organisations adopt the cloud, this release further advances them beyond the traditional contact centre by allowing for easier integrations of third-party applications and more unified supervisor and agent experiences.
NICE has continued to expand its open cloud foundation by creating an all-new Integration Hub. This low-code/no-code interface allows businesses to plug in their third-party applications that make up their CX application stack. This eliminates data silos and integration issues, addressing organisations' increasingly complex tech stacks.
NICE also offers enhancements to the CXone Supervisor Workspace, an advancement designed to redefine how supervisors manage their teams. Powered by Enlighten, NICE's core AI engine, and real-time behavioural guidance, the Supervisor solution guides supervisors' attention to where it's needed most.
With enhanced visibility across all touchpoints and monitoring capabilities for all supervisors' agents and channels, including digital channels, supervisors can make agile and informed decisions in real-time and drive exceptional customer experience.
Enlighten also enables supervisors to monitor and report sales effectiveness scores, allowing supervisors to view performance scores in real-time for sales-focused agents and intervene to ensure optimal outcomes.
With this release, NICE is also unveiling CXone PM Application Analytics, which identifies opportunities for operation optimisation and employee performance improvement. The solution enables agents and supervisors to gain critical insights and make data-driven decisions that enhance their team's efficiency and productivity.
CXone ACD/IVR is generally available on Microsoft Azure, making CXone a prominent provider with multi-cloud capabilities.
Barry Cooper, President of CX Division, NICE, says: "Today's customer journey is complex. It's become even more difficult for brands to deliver a next-level customer experience."
"For organisations seeking to differentiate their brand's CX, CXone coupled with Enlighten continues to be the choice for businesses and public service agencies to deliver that experience."
"Our summer release continues to echo our commitment to making CXone the most open CCaaS platform in the market and the most advanced customer journey orchestration engine that delivers solutions with employees' needs in mind, helping them excel," says Cooper.
Omer Minkara, Vice President and Principal Analyst at Aberdeen, says: "Due to recent AI and digital advancements, businesses are rapidly moving to the cloud."
"This release represents NICE's commitment to responding to changing market needs with relentless innovation. Brands today face many new pressures, and the competition in the CX landscape is fierce."
"Eliminating data silos, infusing digital, AI and automation across the whole customer journey and empowering the whole workforce (agents & supervisors) have become table stakes to drive Best-in-Class performance."
"NICE's new capabilities will drive brands to overcome CX complexities and deliver truly exceptional customer experience," says Minkara.