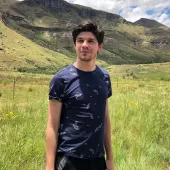 By Jacques-Pierre (JP) Dumas, Reviewer
Anodot, an autonomous analytics company, announced that New Zealand-based Intela AI, an APAC provider of powerful and rapidly-deployable machine learning tools, has chosen the Anodot platform to raise data quality and lower risk for its top-tier finance, telecommunications, eCommerce and retail customers across Asia-Pacific.
Intela will also act as Anodot's reseller for the region.
Anodot Head of APJ Shyam Sundar says, "We are honoured and thrilled to have been chosen by such a prominent player in the Asia-Pacific AI space.
"We look forward to working closely with Intela to further the penetration of AI across the region."
One of the key challenges to the adoption of enterprise-class AI-based solutions is the misconception of lengthy implementation times and prohibitive time-to-value.
Intela shatters this myth by building data acquisition tools that are extraordinarily lightweight, secure and simple to deploy.
With the addition of the Anodot platform, Intela will enable even the largest of organisations to connect their data quickly and obtain immediate operational insights that could save significant money and avoid damaging technical events.
Intela AI will integrate Anodot into their workflow to look for data anomalies and monitor their proprietary machine learning algorithms, ensuring that models function as designed over time and lowering the risks associated with AI-based data operations.
Intela AI CEO Asa Cox says, "Intela is incredibly excited to be partnering with Anodot.
"The combination of our AI capabilities will enable NZ enterprises to rapidly obtain truly impactful insights.
"We already have a significant interest in Anodot from banks, insurance companies and other corporates running their own data centers. It an exciting time for AI in New Zealand," he concluded.
Intela aims to help organisations make better decisions, operate more efficiently and provide better customer experiences.
Their team creates machine learning tools that can supposedly be deployed rapidly and with a minimal impact on existing technology infrastructure.