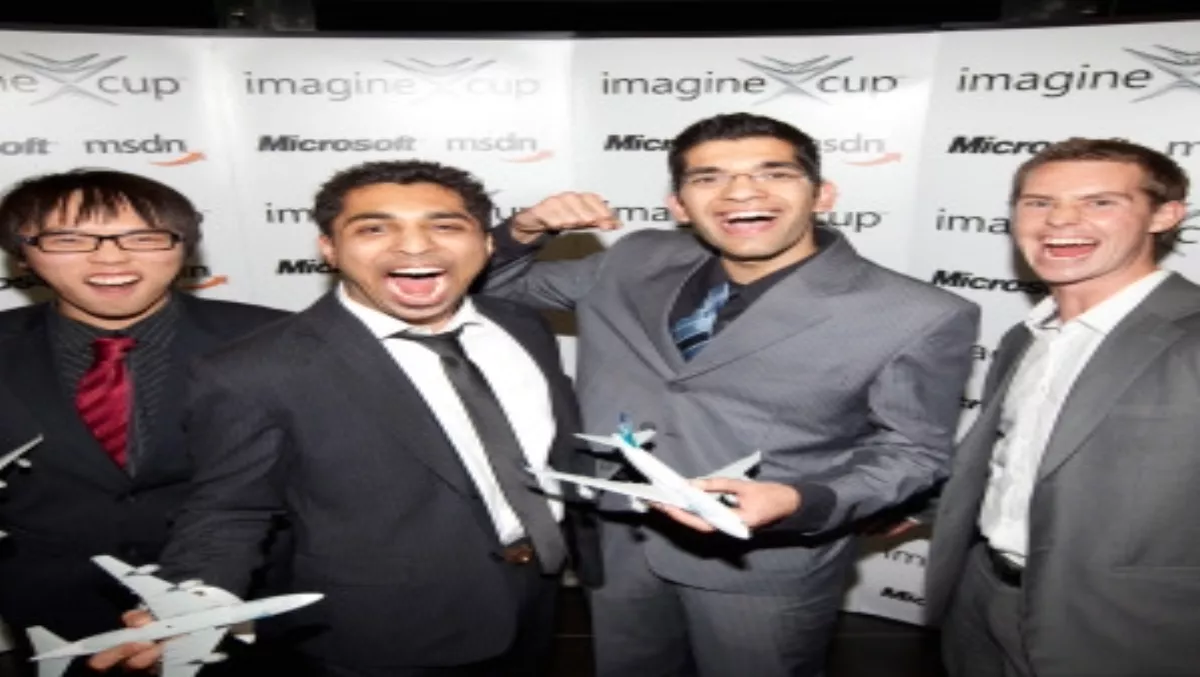 NZ Imagine Cup winners confident of win
FYI, this story is more than a year old
Vinny Kumar, Team Leader for Team OneBeep, has told IT Brief that the University of Auckland team has a realistic chance of winning Microsoft's Imagine Cup next week in Poland.
OneBeep was crowned New Zealand winner after a series of 10-minute presentations back in May. Since then the team has been preparing an extended 20 minute presentation for the global finals in Poland, which the team flies out to tomorrow.
Team OneBeep has created an inexpensive solution of sending educational content to laptops in under developed countries where there are no phone lines or internet access. The solution uses software to package data up as audio that can then be received on any AM/FM radio, which is then converted back to its original form on a laptop.
"When we won the New Zealand competition a lot of people advised us about the software and helped us with our business model," said Kumar. "People also invited us to do presentations and help get our levels higher before the final."
Microsoft provided Team OneBeep with a mentor that's helped the group develop its ideas.
Kumar believes the team has a very realistic chance of winning on July 8th in Poland. "We've checked out all the videos from the other finalists and there was recently an American news website that said Microsoft thought the Kiwis had a very good chance of winning, which was very encouraging," he said.
Aside from polished presentation skills, it's the core idea that will strike a chord with the judges, Kumar says. "I've yet to see an idea that works on a global scale. The majority of ideas are good for a niche market, but they aren't global. You might be able to implement it into the rich countries but what about the developing countries, where costs are a lot higher?"
This is the difference that makes Team OneBeep stand out: "Our idea has a good chance of winning because it works on a global scale and there's zero cost to implement the technology because the infrastructure is already there and we plan to open social software."
If Team OneBeep is named the winner, Kumar expects the software to go into testing.
"The Solomon Islands have already approached us to do trials," he revealed. "To implement our software into a country, the government would want to see what trials have been successful first. We have to get our credibility up."
The world finals take place from July 3rd to July 8th in Warsaw, Poland. We'll let you know how Team OneBeep goes.
Pictured from left to right: Chanyeol Yoo, Vinny Kumar, Kayo Lakadia and Steve Ward.
Related stories
Top stories