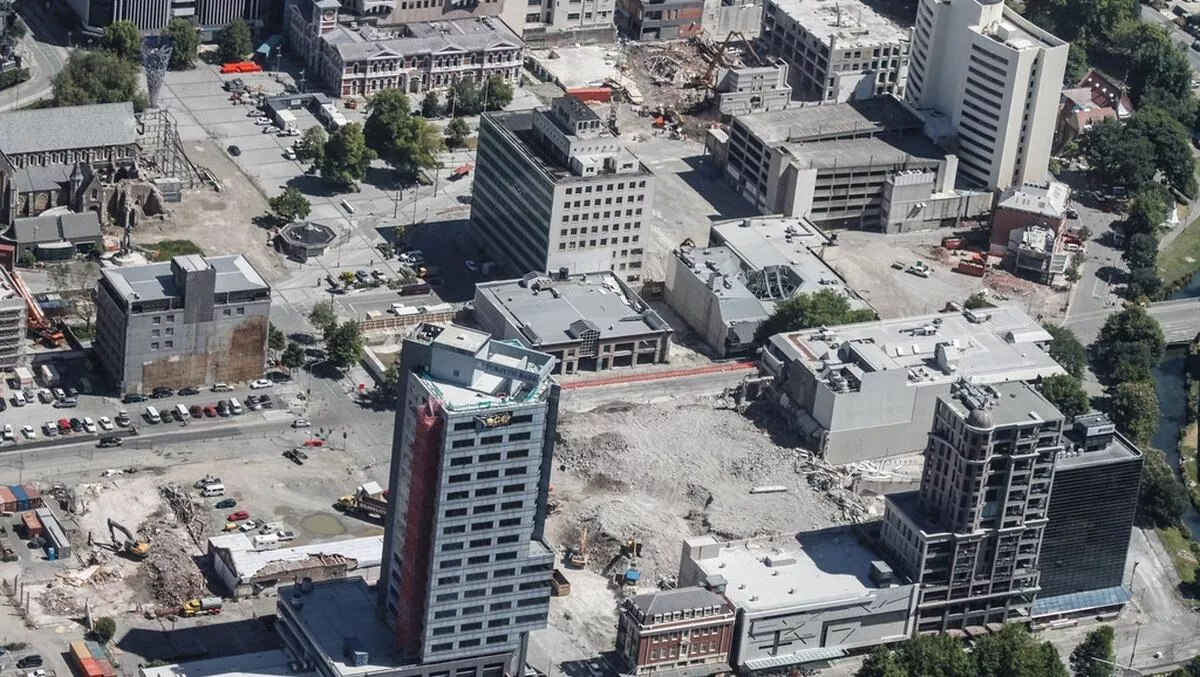 NZ TechEd: Microsoft's smart way to rebuild Christchurch
Tue 17 Sep 2013
FYI, this story is more than a year old
Sitting with a "This is my office" sticker planted firmly on his laptop at last week's Microsoft's NZ TechEd conference, Darrell Smith's device is literally that.
Despite holding a long-winded title, commonplace in most large companies, Smith's job description is clear-cut.
For the Director of Facilities and Energy / Global Sustainability and Energy COE at Microsoft is Redmond's building brain, responsible for the company's 125-building, 41-664 employee base.
The lead on the team behind Microsoft's Energy-Smart Buildings and the city of the future project, Smith heads a small, covert group of engineers cast aside from fellow colleague.
Applying an "Internet of Things meets Big Data" approach, Smith's team has invented a data-driven software solution that is slashing the cost of operating the campus' buildings.
The software, which is saving Microsoft millions of dollars according to Smith, has been so successful that the company and its partners are now helping building managers across the world deploy the same solution.
So, what's his message for Christchurch?
"I say absolutely go for it," says Smith, who joined the software giant in December 2008.
"Christchurch now has the ability to start with a blank canvas. The industry has been constructing buildings the same way for the past 30-50 years - building in silos which causes a lot of disparity.
"But this our challenge at Microsoft."
And with commercial buildings consuming an estimated 40% of the world's total energy, the potential is huge.
"Data is king," smiles Smith, who previously worked managing data centres for Cisco. "And having open protocol is key.
"So within our Redmond campus we have 58,000 people coming to work - it's the largest corporate campus in the world.
"Yet we're connected at two million points throughout the campus."
Keeping in line with Microsoft's, and his own, forward-thinking philosophy, Smith claims: "Give me a little data and I'll tell you a little.
"Give me a lot of data and I'll save the world."
A theory he set about explaining for the rest of the interview…
To read the second part of Darrell Smith's interview with Techday, check back on Techday.com next Tuesday.
Can Christchurch capitalise on smart buildings to help rebuild the city? Tell us your thoughts below