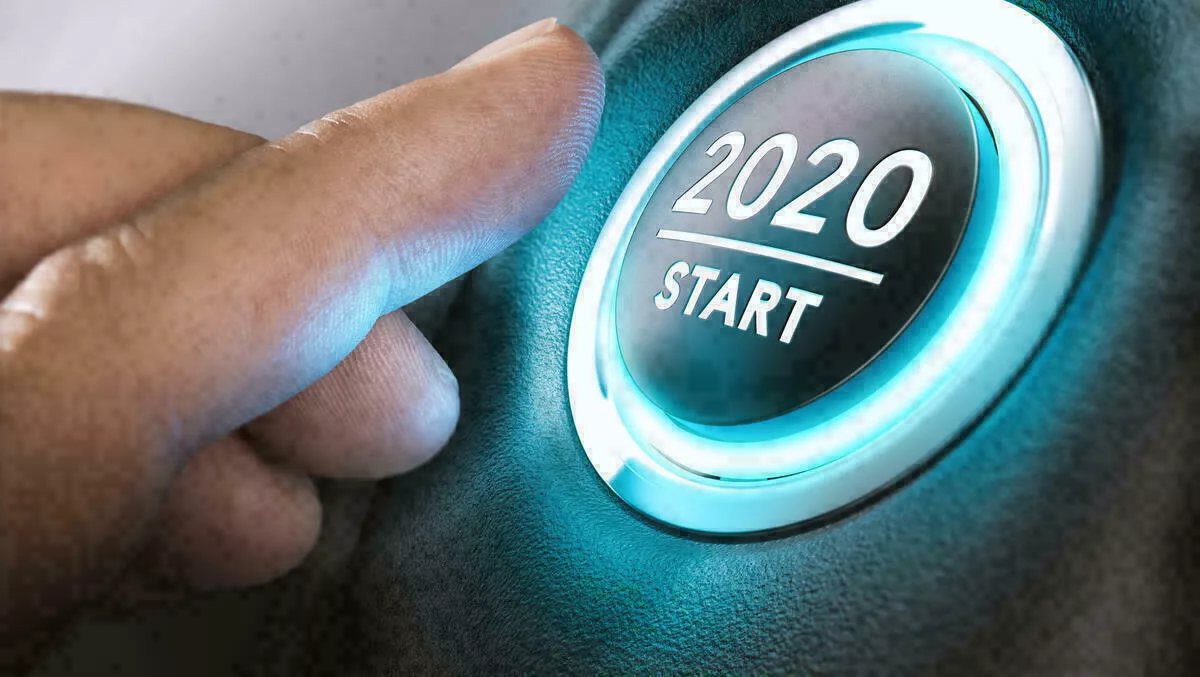 OpenText: Tech trends that will have a big impact in 2020
FYI, this story is more than a year old
The volume of organisations that have deployed artificial intelligence expanded from 4% to 14% from 2018 to 2019, according to Gartner's CIO Agenda survey.
Similarly, the concern around data privacy and AI ethics has risen dramatically over the past few years, from a fringe concept to a major regulatory concern, according to OpenText.
Zach Jarvinen, head of technology strategy, AI and Analytics at OpenText, says there are several major tech trends that will have a big impact in 2020.
The journey of the bots and their mainstream adoption
"In 2020, the average consumer may just converse with a chatbot more than they speak with co-workers, family members or even their spouse, as the demand for an instant response at any time continues to bubble up," says Jarvinen.
"Chatbots will prevail as one the next preferred digital interface with their advanced contextual capabilities that can personalise any experience through deep learning," he says.
Jarvinen says in 2020, chatbots will dominate human interactions more than ever before, and in order to keep up, almost every consumer facing business that wants to stay competitive will incorporate these human-like AI personas into their service.
"Additionally, chatbot implementation will also expand into the workplace in new ways to help with recruiting, training (via knowledge assistants), and overall efficiency (via virtual assistants), becoming more intertwined with all facets of life," he explains.
AI implementation will double in size and span across industries
Jarvinen says information will be ruling the future in 2020 and AI will continue to be leveraged in order to solve complex challenges.
"Today's limits in AI applications will continue to be surpassed and their usage will double across a broad range of industries. In retail, well see AI maximise cross-selling by providing hyper personalising content through intelligent recommendations, while manufacturers will increase margins through predictive maintenance, which maximises the usable life of equipment and reduce costly downtime," he says.
"AI will be utilised in real estate to analyse massive amounts of data on past home sales, school districts, transportation and traffic patterns, and much more to accurately project future value of homes and cost per square foot.
"In HR and recruiting, AI will accelerate the talent sourcing process by screening resumes 15 times faster than a human to identify the best candidates. And, in healthcare, AI will assist in medical, legal, and regulatory review for pharmaceutical companies to verify the development and marketing of new medication that complies with all legal requirements." Jarvinen says.
"As these industries rely on more data from users, AI will continue to advance, learn and innovate the enterprise."
Cross-functional teams will drive excellence in AI practices
Cross-functional teams, sometimes referred to as Centres of Excellence (CoEs) will empower organisations to create impactful AI projects in 2020, according to Jarvinen.
"These teams will represent the entire organisation and will include individuals with business knowledge, IT experience, and specialised AI skills, such as data engineers, data scientists, subject matter experts, and project managers. The role of these teams will be to identify use cases and manage a digital platform that supports collaboration on key business initiatives," he says.
"They must also partner with the right vendor who has the tools and expertise needed to help the organisation kickstart a successful AI journey. Combining internal and external resources will be imperative to building and executing powerful AI projects that see the light of day and provide real business value, instead of getting locked in some corner of the office."
Organisations will build in processes and policies to prevent and address potential biases in AI
According to Jarvinen, in both the private and public sectors, organisations are recognising the need to develop strategies to mitigate bias in AI.
"With issues such as amplified prejudices in predictive crime mapping, organisations must build in checks in both AI technology itself and their people processes. One of the most effective ways to do this is to ensure data samples are robust enough to minimise subjectivity and yield trustworthy insights," he says.
"Data collection cannot be too selective and should be reflective of reality, not historical biases. In addition, teams responsible for identifying business cases and creating and deploying machine learning models should represent a rich blend of backgrounds, views, and characteristics."
Jarvinen says organisations should also test machines for biases, train AI models to identify bias, and consider appointing an HR or ethics specialist to collaborate with data scientists, thereby ensuring cultural values are being reflected in AI projects.
The rise of augmented analytics and smart data
"With a massive amount of information becoming more available to organisations, augmented analytics will become the next generation and favoured choice for processing data and running business intelligence operations in the year to come," says Jarvinen.
"Through advancements in embedding AI and ML techniques, augmented analytics will continue to pave new ways to lower the barrier on how we approach developing and optimising analytics through new smart data discovery experiences," he says.
"By 2020, we'll start to see major adjustments in the business intelligence market, with an upward trend of enterprise buyers purchasing more of these augmented tools and applications and incorporating into their data practices," Jarvinen explains.
"As a result, the roles of computer programmers and software developers in the space will shift to support building related features and the roles of data scientists and data engineers in the enterprise will shift, alleviating more time higher order work on complex models and data projects."
AI will advance the development of smart cities
"In 2019, we saw smart cities truly began to come of age. The next phase in this evolution will be a significant roll out of smart city AI implementation," states Jarvinen.
"Large organisations have long utilised AI and analytics to turn unstructured data into more actionable insights. Now, artificial intelligence is opening the door for applications and networks outside of the workplace to harness big data more intelligently and engage in new ways with citizens and, as a result, make our cities more efficient and sustainable," he explains.
"For example, AI can transform a citys infrastructure and power utilisation, and can also make strides in public safety, healthcare, and even make public parking more efficient. Increasingly, cities are utilising smart technology to find innovative solutions to some of their most pressing urban challenges. In 2020, AI will usher in even greater opportunities to make the smart city dream more of a reality."
2020 will be the year of intelligent text mining
Jarvinen says organisations will increasingly use sophisticated AI solutions to derive meaning from and contextually classify all types of content, including structured, semi-, and unstructured content.
"Gartner has estimated as much as 80% of enterprise content is unstructured, which leaves a vast pool of information for companies to leverage. Within these emails, customer service transcripts, and other textual documents is data that can provide real business value, as well as insights on which key business decisions can be made," he says.
"Through intelligent text mining, AI solutions quickly read and understand huge stores of content for accurate synopses and sentiment analyses, thereby allowing organisations to rapidly access the insights which demand the greatest level of attention."
AI will become integrated in more enterprise areas and domains
"As a logical next step of digital transformation, AI will penetrate more areas of the enterprise. AI is being increasingly leveraged across many customer-facing functions, including chatbots for improving customer service," says Jarvinen.
"AI solutions are also widely used for categorising, classifying, and routing enterprise data and content. Yet, as organisations continue to embrace the benefits of AI, we will continue to see even further applications of the technology across more areas of the enterprise," he says.
"This might include using AI and machine learning to respond to evolving cybersecurity threats, managing compliance by leveraging predictive analytics and specific algorithms to detect abnormalities that could lead to risks, and incorporating AI into marketing activities such as analysing customer sentiment and triggering offers to the right segments at the right time."
Related stories
Top stories