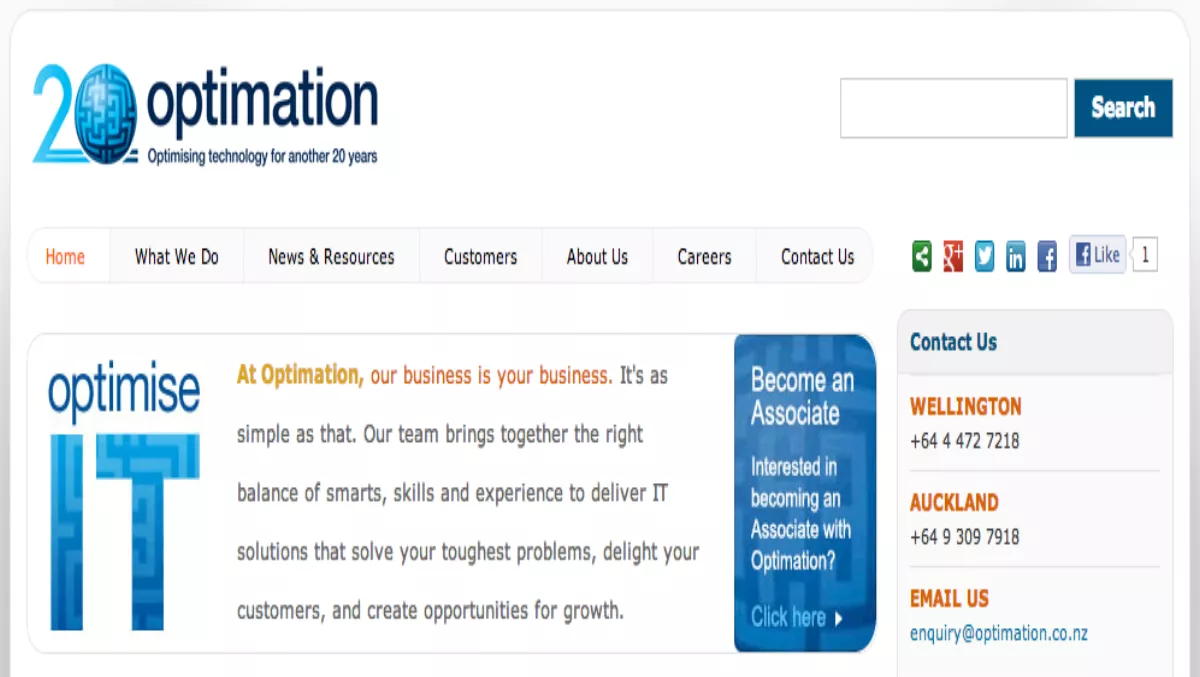 Optimation marks 20 years, adds Google Enterprise
FYI, this story is more than a year old
Practically coinciding with its celebration of 20 years in the IT industry, Kiwi company Optimation has acquired a 50% stake in Australasian Google Enterprise partner Barbador, marking a new direction in its strategic trajectory.
According to Optimation executive chairman Neil Butler, staying relevant is a constant challenge for service providers in the rapidly changing information technology environment.
"That depends on having breadth and depth of experience, keeping a close eye on the market, constantly investing in people, and also drawing on vendors and clients for inspiration," he says.
It also requires awareness of market forces; for example, instead of recoiling with horror at the prospect of cost-effective Indian developers, Optimation was among the first to embrace the model, examining how and where its own people added value, while reducing the cost of solution delivery for clients. It has a long-running partnership with HCL as a consequence.
Market forces are also behind Optimation's June buy into Barbador; says Butler: "We've opted for acquisition rather than organic growth into the cloud services model because it enables us to move quickly and add substantial talent in Australasia, key growth markets for our company."
As a consequence, he says Barbador is established as the first Google Cloud Platform partner in New Zealand and one of only two in Australia; it is led by Surinder Saini and Clive Truman.
"We are approaching the market as an Australasian business venture and see significant opportunity in Australia as well as with our 'traditional' New Zealand clients," says Butler.
He says that as cloud is a different model for the delivery of IT solutions, the company sees some benefit in providing Barbador with the leeway to operate with some autonomy.
"We don't want any aspects of traditional thinking to hamper it; the company is free to pursue opportunities with the new approaches that are possible with cloud services."
He believes the foreseeable future will see a steady shift towards hybrid environments. "Enterprise clients are adopting cloud technologies, typically with a combination of on-premise and cloud services.
"With our new capabilities, we have the breadth of traditional and new solutions to support, integrate and accelerate the move into the cloud."
Whether new architectures or not, one constant remains, Butler adds. "Cost remains the bottom line. This is tough business environment irrespective of vertical market sector, so no service provider can ignore that very real need to reduce cost structures.
That's a focus whether it is 'traditional' IT, cloud services or a combination of the two."
Related stories
Top stories