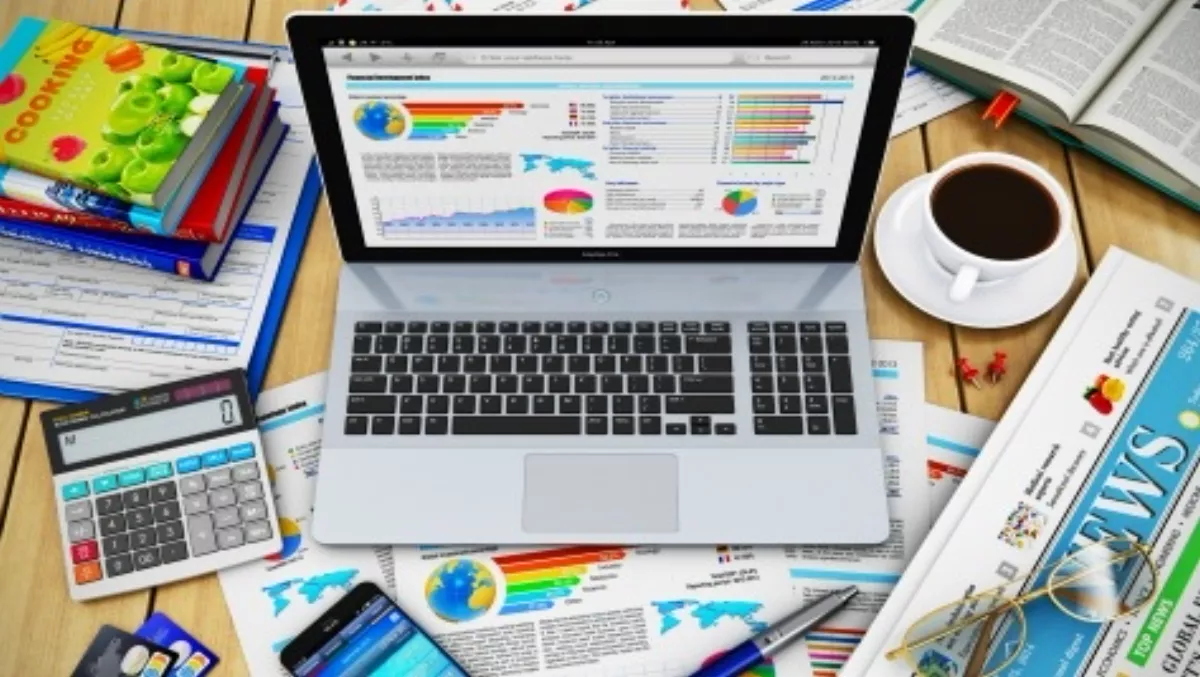 From paper to digital: Adobe's aids in business transformation
FYI, this story is more than a year old
Today an increasing number of businesses are making the move from paper to digital, and Adobe is aiding in this transition with Document Cloud.
With seven billion mobile devices in the world and counting, this is the age of mobile-first and mobile-only businesses, says Kevin Lynch, Adobe Document Cloud SVP and GM.
In the current digital landscape, while documents will never go away, they are being used, accessed, signed and passed on in different ways, says Lynch.
When businesses use digital documents over their physical counterparts, they can increase revenue by 36%, reduce costs by 30%, and reduce risk and compliance issues by 23%, says Lynch.
Physical documents, on the other hand, can be more trouble than they're worth, with 55% of businesses having no visibility over what is being passed around, and 36% missing signatures or dates, says Lynch.
"The way businesses interact with each other and with customers today is almost unrecognisable compared to how we did business in the past," says Paul Robson, Adobe president Asia Pacific.
"The need to drive down costs and boost speed and efficiency is greater than ever before.
"Integrating e-signature support into everyday applications is crucial to giving the process the transparency and ease of use that will help New Zealand businesses and consumers adopt this process to streamline and protect interactions," he says.
Adobe's Document Cloud helps businesses to remove 'the last vestiges' of paper from their organisation, access their documents faster, and increase the speed of sales and B2B transactions.
Document Cloud is made up of different components, including web PDF services, Adobe e-sign services, and APIs including partner integrations.
This week, Adobe has begun rolling out significant updates to its offering, and announced a key partnership with Dropbox.
E-signature updates
According to Lynch, the adoption of electronic signatures is growing around the world.
In fact, Forrester Research estimates that more than 754 million documents will be signed electronically in 2017, a 350% increase over the 2010 million transactions e-signed in 2014.
Adobe has launched new electronic and digital signature features, including:
Workflow automation, including a Workflow Designer to create visual templates for senders, as well as new Advanced Workflows to build custom apps and web experiences. This automates steps in a business process - such as onboarding new hires or finalising a sales contract, says Adobe.
Enterprise-class control, which provides employees with new options and a new send agreement experience.
Digital signatures, which as a more advanced and secure form of an e-signature, can help a business comply with advanced signing requirements in regulated industries.
New global data centers, that will be located in Europe and begin the global expansion that will continue throughout 2016.
On top of this, Adobe has launched an upgraded mobile app companion for e-sign services and Acrobat DC – Adobe eSign Manager DC.
This app includes enterprise mobility management (EMM) and enables users to sign document and forms, send them for signature, and track responses in real-time.
Dropbox partnership and Acrobat DC
At the heart of Adobe Document Cloud is Acrobat DC – Adobe's PDF solution.
In order to expand the services and capabilities of the offering, Adobe has partnered with Dropbox. The cloud storage provider is Adobe's first file sync and share partner for Document Cloud.
The two companies are integrating their applications and services on mobile devices, desktop and the web, with the aim of providing more seamless access to all mission-critical content stored as PDF files.
According to Lynch, PDF is the most common business file type in Dropbox, and more than 18 billion PDF documents are stored in Dropbox services.
With this in mind, the Adobe and Dropbox teams have built integrations across Acrobat DC and Adobe Acrobat Reader, as well as Dropbox mobile apps and web.
Because of this, Acrobat and Acrobat Reader users can access and take common actions on PDF files stored in Dropbox directly from Adobe apps on mobile and desktop.
Furthermore, Dropbox users can open, edit, e-sign, and save changes to PDF documents in the Adobe apps direct from the Dropbox websites, iOS app or Android app.
Lynch says the iOS integrations between Acrobat Reader and Dropbox will be available in the coming months, and Android and web integrations will follow in 2016.
"Our collaboration with Dropbox is all about helping our joint customers be more productive by accessing and sharing files quickly, editing and collaborating more simply, and syncing their PDF documents everywhere," he says.
"The requirements of our customers have constantly evolved over time; today, mobile has become the rule and people expect to complete work quickly and simply wherever and whenever they need.
"Our work with Dropbox, as our first file sync and share partner, will help Adobe Document Cloud customers and people around the world be more productive with the documents at the center of their daily lives," he says.
With Acrobat DC, Lynch says the focus remains on bringing more capabilities to PDF documents. Adobe has released a number of updates such as tabbed viewing capabilities, the ability to enhance camera images, and more.
Related stories
Top stories