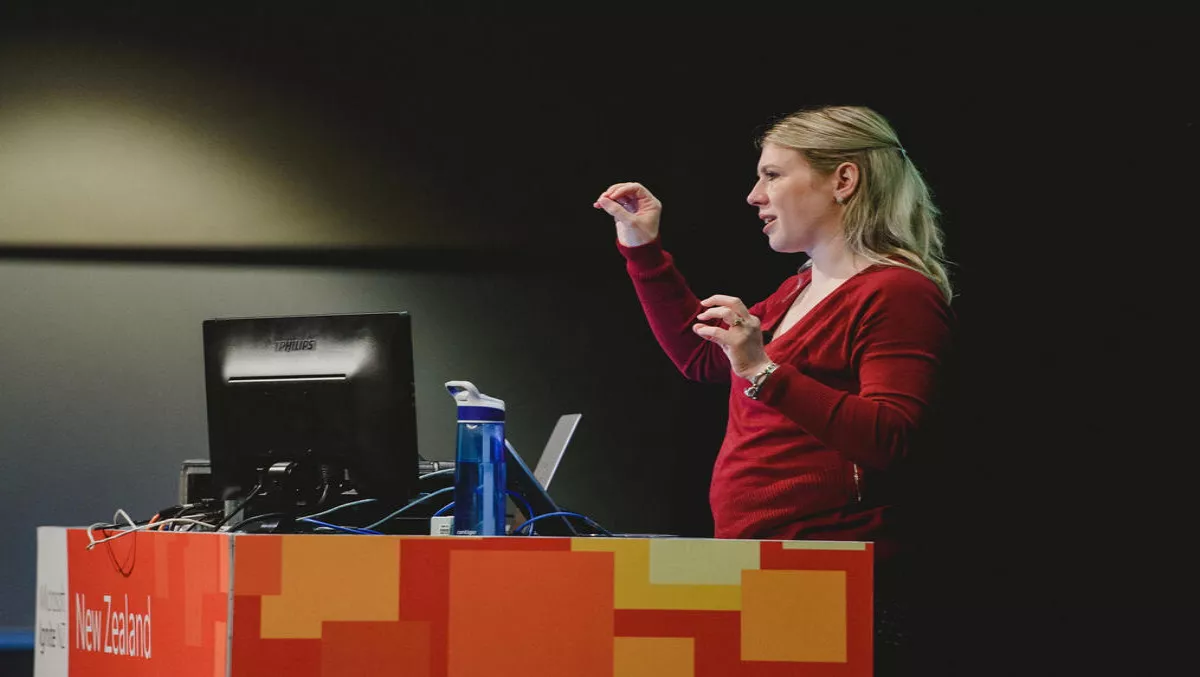 IN PICS: Microsoft Ignite NZ 2016 Day 2
By Sam Worthington,
Wed 26 Oct 2016
FYI, this story is more than a year old
Microsoft Ignite New Zealand 2016 is currently being held at SkyCity in Auckland. It's said to be the biggest tech event in the country and is taking place from October 25th through to the 28th.
This year marks the events 21st birthday and aims to attract anyone who's a techie or who works with technical people to connect with the brightest minds in the industry.
Over 1700 attendees converged at the event centre yesterday with Microsoft's Insider lead, Dona Sarker, gracing the stage and encouraging all audience members to work on their inner hustle.
"New Zealand is going to continue its charge up the hill as being the next tech superpower," she says.
Today, people from all corners of the industry were privy to a jam packed schedule that kicked off at 9am by Jason Collier of Skype for Business.
Jennifer Marsman, principal software development engineer for Microsoft held an intro to Azure Machine Learning later on in the day and Donovan Brown, senior program manager for Microsoft, held a session on DevOps.
This year's conference aims to bring a more technical side back to Microsoft products, with demos and 'high-energy' sessions in areas such as Microsoft Surface Hub, Azure Machine Learning, HoloLens, Tool Chain for iOS and Android and others.
Stay tuned for more content from Microsoft Ignite New Zealand 2016.