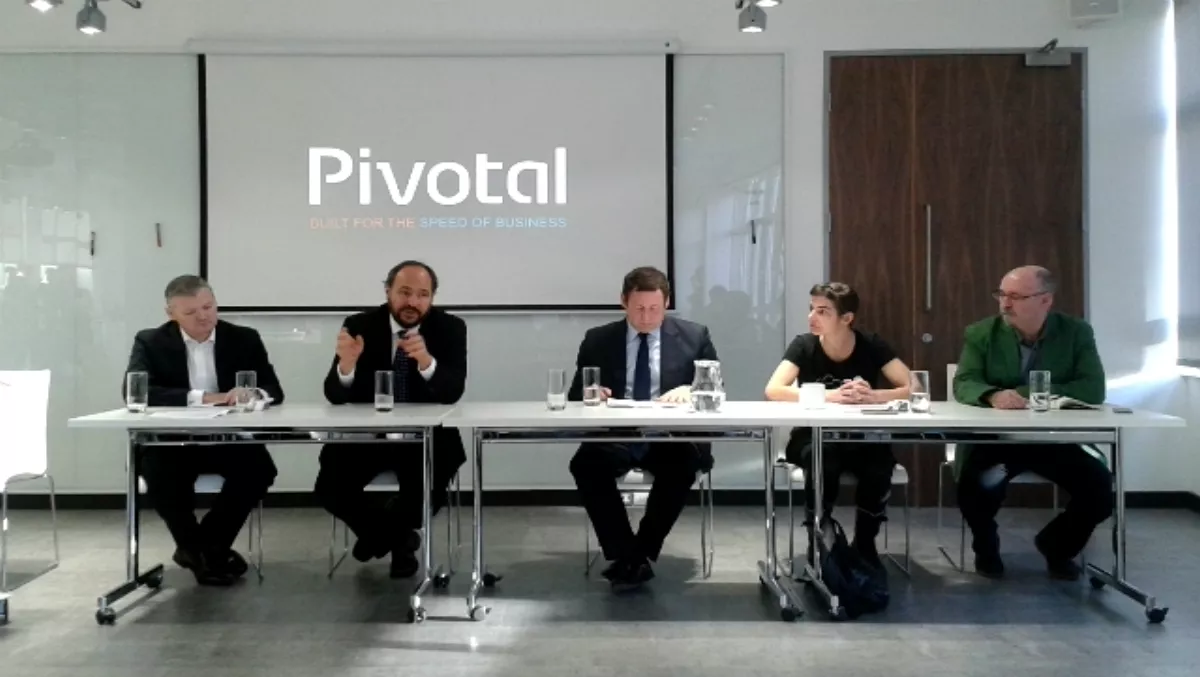 Pivotal looking to change Big Data forever
FYI, this story is more than a year old
Pivotal is looking to change the economics of Big Data forever with their new "Pivotal Big Data Suite" offering.
They have today announced the availability of the Pivotal Big Data Suite, an annual subscription based software, support, and maintenance package that bundles Pivotal Greenplum Database, Pivotal GemFire, Pivotal SQLFire, Pivotal GemFire XD, Pivotal HAWQ, and Pivotal HD into flexible pool of big and fast data products for customers.
The Pivotal Big Data Suite includes an enterprise-class set of technologies that fully support Apache Hadoop and HDFS. With a cumulative contract minimum, Pivotal will make Pivotal HD available on an unlimited basis at no extra cost, including support. This gives customers an opportunity to use any combination of Pivotal HD and Pivotal's big and fast data products in one offering.
Unlike multi-vendor, patchwork heterogeneous solutions, the Pivotal Big Data Suite delivers a unified set of capabilities. It allows companies to use the technologies that are right for their business, without fear of penalty or waste of investment.
Per core pricing ensures that data that is simply being stored is not taxed, which will be important as enterprises seek to consolidate more and more information into a Business Data Lake. With the Pivotal Big Data Suite, data driven companies now have the ability to store everything, analyse anything and build the right thing without fear or penalty when making data technology investment decisions.
"Enterprise customers are ready to move onto the next generation of data computing that gives them the speed, scale and efficiency they need to stay relevant in the market." says Pivotal CEO, Paul Maritz. " They should be able to take advantage of modern database technologies and use them collectively without fear of penalty or waste of investment. With the Pivotal Big Data Suite, we are taking the lead for the industry by removing the technical barriers to data off the plates of our customers. Now the choice isn't about Hadoop or a SQL database, in-memory or real-time processing, but efficiency and value."