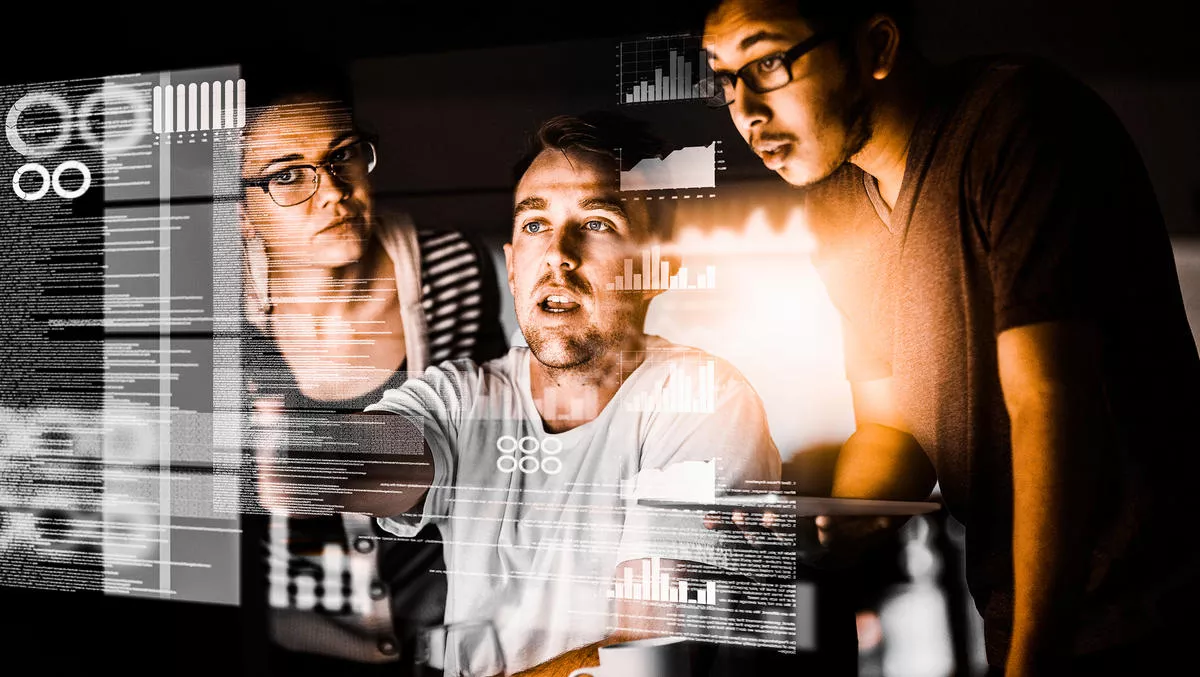 Q&A: Digital transformation consultant on best practices in 2020
FYI, this story is more than a year old
Digital transformation is taking off in 2020 with a verve that no one foresaw, but of course, many organisations have had little choice in the matter in the face of disruptions caused by COVID-19 and made the decision to digitise within a context of business continuity.
Many former digital laggards are beginning their digitisation journey - but not all transformations are created equal, and many things can go wrong if implemented incorrectly.
If such issues do arise, the threat of downtime and recovery is enough to give CIO's pause. Add in the fact that such transformations usually come with a large price tag, in a time when budgets are tight and ROI pressure is high, and suddenly the issue isn't quite so simple.
Fusion5 NetSuite consulting manager Russell Bailey, an expert in IT transformation readiness and implementation, knows this all too well. TechDay caught up with Russell to discuss these issues, and how Fusion5 can help companies with their transformation journeys.
A lot of companies have accelerated their digital transformation in response to the pandemic. Could you tell me what some of the pitfalls that you've seen that companies fall into if they rush too quickly into digital transformation?
In terms of digital transformation, there's quite a bit of work which can be done upfront to ensure businesses are aligned on their objectives. Standard process should take you through establishing the outcome that you're after, as well as how you're going to achieve it and realise return on your investment. This is particularly important as you monitor progress throughout execution. That planning upfront should be embedded in the business plan for the return on investment.
With digital transformation, it's about making sure you have the right kind of involvement from the business upfront and internally. Too often you may see a misalignment between say a client's marketing department and the IT team, for example.
But if you've got your IT manager or CIO leading in the business and across other involved teams, then you can make sure that, before a change gets too far down the track, it's adequately assessed from an IT perspective and takes into consideration what the change will entail and who it will affect.
In response to this issue, we've recently made a guide for those thinking about IT transformation that talks to how to put a Project Team together.
Nick: Can you give us some examples from clients you've worked with who have achieved successful transformation?
Sure. In the work I do with Fusion5 with NetSuite we talk a lot about 'land and expand.' A lot of our customers come off a smaller system, and it's just making sure you don't' t try to chew off too much at once. Big bangs come with a lot of risk! It is about focusing on what's critical for your business, and what's going to give you the best return. Making sure you trial where possible, and run proof of concepts if you're able to.
Recently a Health - Beauty client I've been onsite with have been focusing on the customer-facing side of their digital transformation. They were looking at new forms of service delivery, (a lot of companies are accelerating in this area) which typically require quite a bit of mapping to build the new process end-to-end. So, as they did, if you can focus on the customer side, you can discover which delivery options are best for your customers and then build out that the rest of your process to serve that offering.
You mention 'land and expand' was one of Fusion5's guiding principles. What does that look like for an implementation?
'Land and expand' is a term regularly used by NetSuite. They have a stairway model, with different stairways for different types of industries. At the base of the stairwell for a company that is growing its market share in the industry and so the starting point is integrated financials. At the top of the stairway in this scenario is where you could activate automation, AI and business analytics within the software.
When you implement an ERP, you often get a lot of inbuilt capability. But we advise our customers to focus on a needs-based approach – recognise the overhead that comes with turning on extra pieces of capability too soon. Most software requires configuration training and managing the change with impacted users - potentially communicating out to third parties. It's about understanding that whole picture of all the resources of time and investment, which is required to stand it up.
So 'land and expand,' is really about getting the core in, what's critical for day one. We work quite heavily on questioning our clients around what's vital. What do they actually need? Do they have an existing process they could run in the interim?
Many companies might be finding themselves in a rock and hard place type situation, as digital transformation is a pretty significant investment, and there's intense ROI pressure. How do you walk that fine line between return on investment pressure and the necessity of digital transformation?
It's about building up an understanding of where the potential benefits are. Before working for Fusion5 I for worked for Trilogy International. And we did a lot of scoping there specifically around their ERP selection journey.
One of the things we focused on were the benefits in order to justify the expense. How do you justify it? You put measures around it.
It may be that you think you can take some manual resource time out of a task, but often it's about freeing people up from manual data entry so they can do higher-value functions in the business.
Make decisions off the back of the data you currently have, placing it against where the business should be investing their time. What's the value which could be added back? Some businesses use industry benchmarks around productivity. What kind of margins should companies in your industry be expecting? It will often be a comparison of operational processes and growth strategies.
When I was at Trilogy, their growth strategies were ensured, but not yet defined, so some flexibility to add-on or change system processes and modules was a very crucial consideration to them selecting NetSuite for their digital transformation. This system criteria would allow them to react to changing market conditions or something like COVID-19 coming along and hitting unexpectedly.
You oversee a consultant team who worked together to manage implementations department enhancements and services for over a hundred New Zealand companies. Can you recall a project that presented challenges? And if so, how were they resolved?
All projects have their challenges! Currently, we are working with a large food - beverage manufacturer, and I walked through their new system with them just before COVID-19 hitting.
From a project management perspective, this was a challenge initially as everyone at the client site had desktops but were suddenly not in the office. We didn't merely restart the project when the dust settled; we instigated a re-communication of the plan to ensure it was still relevant and drew on our previous meeting recordings to re-centre the project.
This kind of interruption will not impact in the same way as it initially did, as we are all adjusting to flexible working as the new normal. But it does highlight how some businesses can mitigate the impact of the unexpected by evaluating their capabilities in areas such as Cyber Security, Cloud enablement and remote collaboration and communication tools.
I've been quite surprised how quickly a lot of companies have got up to speed and adapted to virtual working. I've also noticed that as some clients became more open to virtual work, it meant a wider team collaborated on the digital transformation project too.
We use a range of tools to conduct our regular meetings – and given the benefits for the client, I don't think that will change!