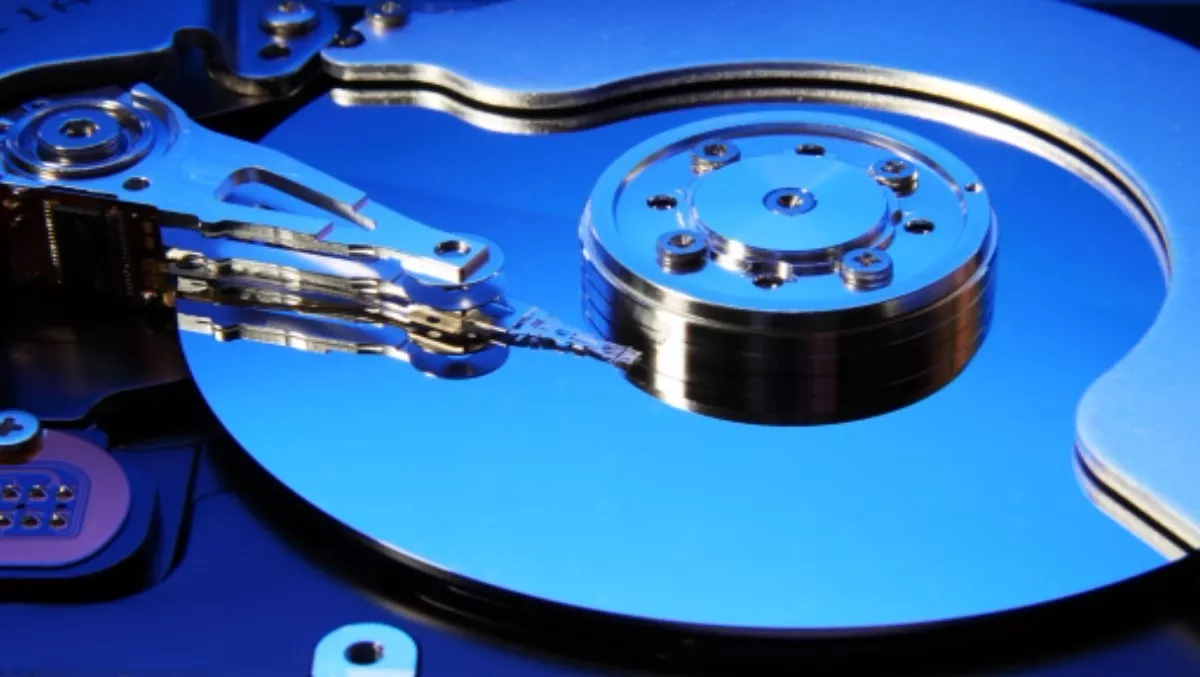 Recovery of your lost critical data is vital, don't go cheap on it
11 Dec 2013
FYI, this story is more than a year old
When you're searching for a company to recover data from your computer system, experience is paramount.
Yet alarmingly for many today, price rather than a proven track record seems to be the preferred option.
"Price is not always the best way to go," says Brian Eardley-Wilmot, founder of Computer Forensics NZ Ltd, specialists in data recovery, hard drive recovery and computer investigations for a long list of blue chip clients across the country.
"Users need to be extremely careful with their data given how precious it is.
"Unfortunately, when it comes to recovering data, they usually only get one chance, which is why they must seek the expertise of proven recognised professionals within the industry."
As New Zealand's best-known name in the field of data recovery and file recovery, Computer Forensics NZ Ltd has delivered proven top-end services to some of the largest and most successful multi-national organisations since 1999.
"When choosing a data recovery service, users should not be motivated by the cost of a service, or the apparent savings, but rather a proven track record because while cost can seem attractive in the first instance, a cheap and cheerful approach can have damaging repercussions for your data," Eardley-Wilmot adds.
Whether it be a natural disaster, a system failure or a cyber attack, Computer Forensics NZ Ltd is well-versed in the art of recovering deleted files and tracking down vital evidence.
Ranging from the typical consumer, or a start-up firm to a large scale enterprise, in today's challenging environment of digital equipment failure, knowing your data hasn't vanished forever can be very reassuring.
Yet Eardley-Wilmot, who first entered the IT industry in 1978 introducing Apple, then Microsoft to New Zealand, urges users to not only consider price, but also credibility when choosing data recovery specialists.
"Other than highly trained data recovery professionals, such as Computer Forensics NZ, users should not give untrained or general IT staff the chance to get at their data," Eardley-Wilmot warns.
"Wherever you decide to do business, ensure they have the necessary credentials to carry out the job
"Do not let people other than trained data recovery people get at your data. Make sure that whoever you select to recover your data has a proven, successful data recovery record.
"It is crucial that users understand that often the act of attempting to retrieve data can actually remove it irretrievably."
RAID Data Recovery
The company also specialises in RAID Data Recovery, and given the importance of servers to most businesses, Computer Forensics NZ treats RAID and server loss situations as high priority, often working round the clock 24/7.
Common issues with RAID server systems, include RAID controller failure, accidental reconfiguration of RAID drives, accidental replacement of media components, lost server registry configuration or single/multiple drive failure.
When IT staff detect a RAID failure, unless they are both skilled and experienced in RAID systems, no attempt should ever be made to resurrect the system. Failure to acknowledge this can lead to reduced results in the recovery process, even completely ruining any chance of any recovery.
According to Eardley-Wilmot, the company is very familiar with RAID hardware from IBM, Sun, HP, Compaq, Dell, and server operating systems such as Windows, Linux, Unix, Mac, Solaris, Netware, VMware and over the years has developed proprietary procedures to ensure successful outcomes.
"Data recovery is our specialty, so whatever the circumstances, we have the knowledge and expertise to recover the missing data quickly and efficiently, recovering critical data that had been lost through a variety of circumstances," Eardley-Wilmot adds.
Echoing the company's philosophy of focusing on data recovery, Eardley-Wilmot says Computer Forensics NZ does not supply hardware or software, meaning users can be sure any advice offered on backup procedures is based on past experience and expertise, not a desire to sell equipment.
"This also allows us to operate alongside a user's external IT providers/advisors without any conflict of interest," he concludes.
"To reiterate, make sure you use a a recommended experienced data recovery service not one who tries to lure you on price."
To get in touch with Computer Forensics NZ LTD visit www.datarecovery.co.nz or call 0800 5678 34