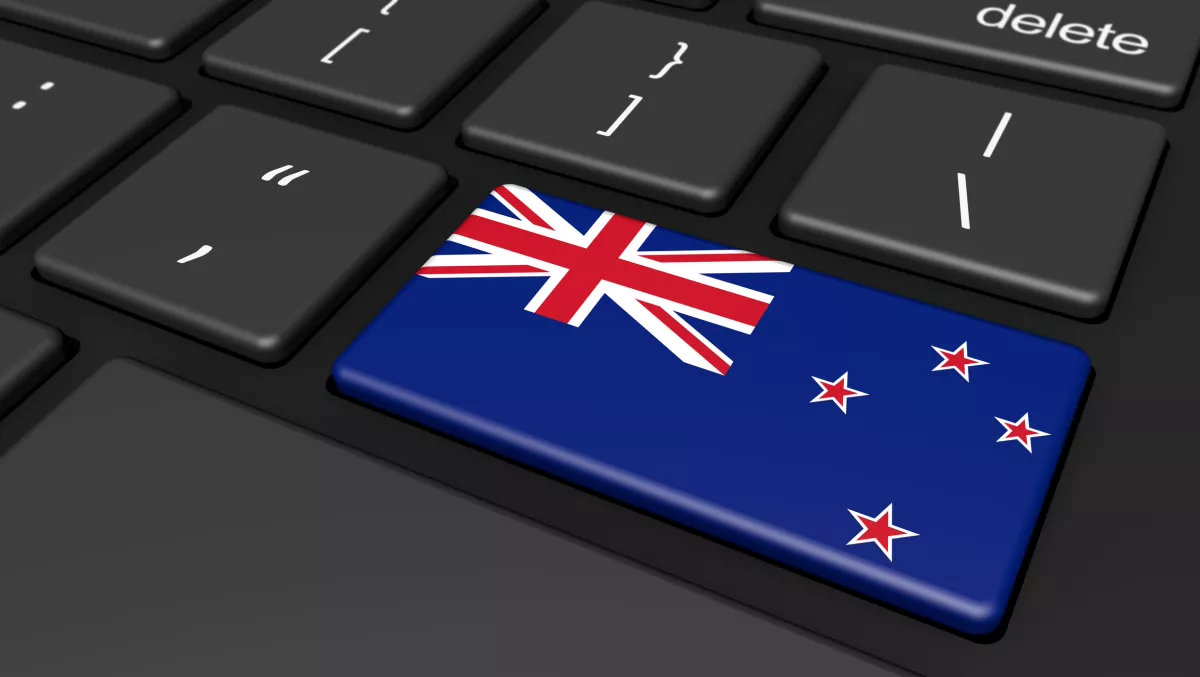 Revera: Re-engineering New Zealand's future through data & the cloud
FYI, this story is more than a year old
New Zealand IT companies have grown and evolved as technology changes, and none more so than Revera. The cloud services provider mainly serves large enterprise and government customers, particularly the Department of Internal Affairs.
Recently, Revera has rebranded as a cloud service provider, incorporating third party cloud services like Microsoft Azure, Amazon Web Services and Office 365.
Commvault solutions have been part of Revera's Infrastructure as a Service (IaaS) for 10 years, housing petabytes of data. Scalability has been a crucial part of its operations, and the company will soon move into backup data mining.
Steve Ponsford, Revera chief technology officer, says this is a reflection of how most businesses are deconstructing their IT and placing workloads where they go.
Ponsford's role involves aligning business strategy and technical strategy, as well as looking at where the market is evolving and where the company needs to take the platform.
Revera, Spark - government, working together
As a cloud services company owned by Spark, the acquisition demonstrated a great interest in the cloud sphere, says Chris Fairfield, Revera chief financial officer.
He says this was facilitated by the formation of the Panel for Infrastructure as a Service suppliers in 2011, a government initiative that meant government agencies had to buy from the panel members. "Spark, or Gen-i as it was back then, missed out, and they'd had a lot of business with the government. Suddenly, that opportunity had disappeared from that portfolio. Of the panel providers, there's Revera, Datacom and IBM. Only one of those three was a likely candidate for Spark to acquire. Revera was due for an injection of capital, and it has been a great fit," Fairfield says.
"We have brought a set of talents to Spark that they didn't have. Everyone says they provided us with a balance sheet and that's true, but the bigger thing Spark have provided, is that they did open up the bigger end of town for Revera. The enterprise was not that big for Revera prior to acquisition, now it is. With that brand in front of us, we now deal with the banks, for example. It's been a great fit," Fairfield says.
Ponsford says that Revera's work with the Department of Internal Affairs' Common Capability IaaS provides an enormous infrastructure modernisation, particularly as budgetary issues meant government agencies were operating on outdated or ailing hardware.
The move to Revera's platform allows exploration of e-government and citizen services, and in Ponsford's words, stops agencies wondering, 'is my server going to catch on fire at 2 o'clock in the morning'?
Revera's partnership with Wellington-based web management creators SilverStripe allowed them to win the contract for the Department of Internal Affairs' Common Web Platform, which brought 150 government websites to Revera's own platform.
"We've raised the tide and that's raised all the boats, all the agencies. There's many other initiatives that DIA have been launching around desktop as well as content management systems."
Revera's goals: Re-engineering NZ's future
Revera's goals are part of Spark Group goals, which are to 'start re-engineering New Zealand's digital future'.
"We're as much obliged to evangelise and educate New Zealand businesses and government on the opportunities of technology, as we are provide those services," Ponsford says.
"The question is what should and what could New Zealand be world leaders in? And that's what we should start exporting to the world, not just a focus on our own back garden - although that's important too," he continues.
"Information is now like compound interest for digital business. The more you have, the more it's worth, the more it earns. And therefore, the businesses that have, manage, use and leverage the information the best are going to have quite an unfair advantage in their particular industry and market," he says.
Revera also works with Qrious, a New Zealand big data analytics company, also part of the Spark Group. They will be looking at how they can leverage data in a better way, through data platforms, infrastructure and what they need to look like. "Data is at the centre of the universe for digital businesses, and I truly believe there's a competitive advantage if you leverage your data better than your competitors."
"Because you don't know how digital intelligence, data analytics and big data will change your business, the first thing you should do is some experimentation."
It's all in the business model: Reimagine what's possible
So given the amount of technological change, Ponsford's advice for businesses is all about reimagination. "Do start to reimagine what's possible. Understand that what worked in the 20th century for a business will not work in the 21st century in the same way it always has. Don't just think about the technology, think about your entire business model."
"Today it might be based on advertising, tomorrow it might be the complete opposite. Really start to imagine what could be different, and know that Spark is investing an enormous amount of time with partners such as ourselves and Qrious and trying to help companies come along on that journey."