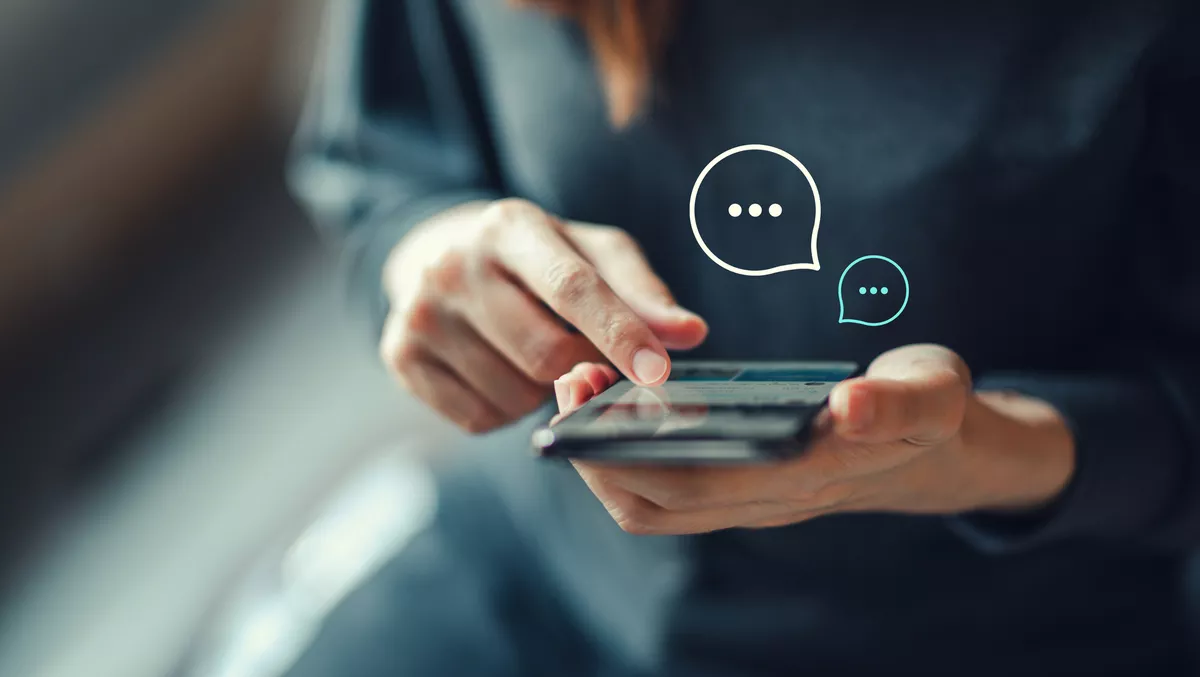 RingCentral unveils new Microsoft Teams enhancements and BYOC
FYI, this story is more than a year old
Global enterprise cloud communications provider RingCentral has unveiled a new set of phone capabilities to the Microsoft Teams platform.
The enhancements will enable customers to choose between a direct routing solution or the RingCentral dialler integration for Microsoft Teams and will have access to fax, voicemail, and more.
The company is also announcing that the RingCentral Message Video Phone platform is now available via a new flexible BYOC (Bring Your Own Carrier) offering, which gives enterprises a choice in supplying their own telephony access, allowing them to bring in their carriers of choice and extend their global footprint.
Enhancements to safety capabilities with updated location awareness and updated abilities to manage emergency response locations will be made available worldwide.
"RingCentral's mission is to give customers the very best business communications capabilities in a secure, trusted, and reliable way, and were delighted to extend RingCentrals capabilities to organisations using Microsoft Teams," says RingCentral global chief marketing officer, Jaya Kumar.
"Teams need to be able to collaborate whether it is scheduled, spontaneous or ongoing.
"Teams also need to connect from any device and across modalities. It is about being able to connect when, where and how you want. We call it - Your Work. Your Way," he says.
"RingCentral is helping Microsoft Teams customers enhance their calling experiences by offering telephony solutions that provide advanced phone capabilities and enterprise-grade reliability and compliance."
Microsoft Teams customers will now have access to:
Fax, Voicemail, and Call-to-Web
Microsoft Teams customers that want to utilise the comprehensive RingCentral cloud PBX functionality will be able to integrate the RingCentral app to embed calling, Fax (Q1 22), Call-to-Web (Q4 21), and Voicemail (Q4 21) controls within Microsoft Teams.
Direct routing
RingCentral enhances direct routing service for Microsoft Teams by enabling customers to deploy Fax and Voicemail at no additional cost.
Enhanced onboarding
An easier, streamlined onboarding experience so that admins can simplify deployments.
RingCentral also provides customers with two options on bringing RingCentrals calling experience into Microsoft Teams - an embedded dialler integration between the RingCentral app and Microsoft Teams, and a direct routing solution to power Microsoft Teams calling natively.
Deeper integrations between the RingCentral app and Microsoft Teams
Customers who leverage the RingCentral app to meet all the complex calling needs of their business can create even tighter integrations within Microsoft Teams by embedding controls for fax and voicemail alongside their existing embedded dialler and choosing between the RingCentral web or desktop app as their calling endpoint.
These users can now unlock more efficient integrations and workflows between the two apps. Customers can also simplify their workflows with quick access to voicemail messages within Microsoft Teams - and can check their voicemails without having to switch into the RingCentral app.
In addition, customers can choose how they want to make calls in Microsoft Teams with new call handling settings - choosing between the RingCentral desktop or the web app to complete their calls with the embedded RingCentral dialler.
Through the integration with RingCentral for Microsoft Teams, customers can embed rich phone capabilities and power every calling use case in their organisation; access a comprehensive suite of cloud PBX capabilities; enable rich IT and line of business analytics and reporting; and receive unparalleled security, compliance, and global trust benefits.
Enhancing Direct Routing for Microsoft Teams
Customers who want a native calling experience for Microsoft Teams can choose RingCentrals direct routing offering to be the back-end cloud PBX and expand their Teams calling global footprint. RingCentral's enhanced direct routing solution provides closer ties to RingCentral's cloud PBX infrastructure. It greatly benefits admins, who will have a much simpler onboarding experience through a tighter, more automated administration workflow. RingCentral is also offering a new complimentary add-in for direct routing customers to provide Fax capabilities - features not available in Microsoft Teams.
RingCentral Bring-Your-Own Carrier
RingCentral Bring-Your-Own-Carrier gives customers an extra level of choice as they transition to the cloud. The BYOC model enables customers to supply their own telecom services, connecting an existing or preferred telecom carrier(s) into the RingCentral cloud, enabling the RingCentral app to provide business calling in concert with team messaging, task management, unlimited cloud storage, picture annotations, video meetings, virtual backgrounds, meeting transcriptions, closed captions and more.
Enterprises across the globe can migrate communications and collaboration to the cloud while retaining existing telecom carrier relationships, providing more flexibility in their cloud migration journey.
Improved system flexibility
This quarter, RingCentral is enhancing the experience for RingCentral MVP administrators with a simple and intuitive way to manage users licences in the admin portal. Administrators can quickly view user licence types and initiate quick upgrades and downgrades as needed. This functionality helps administrators consolidate vendors, mitigate shadow IT, and deliver better product-user fit across their organisations.