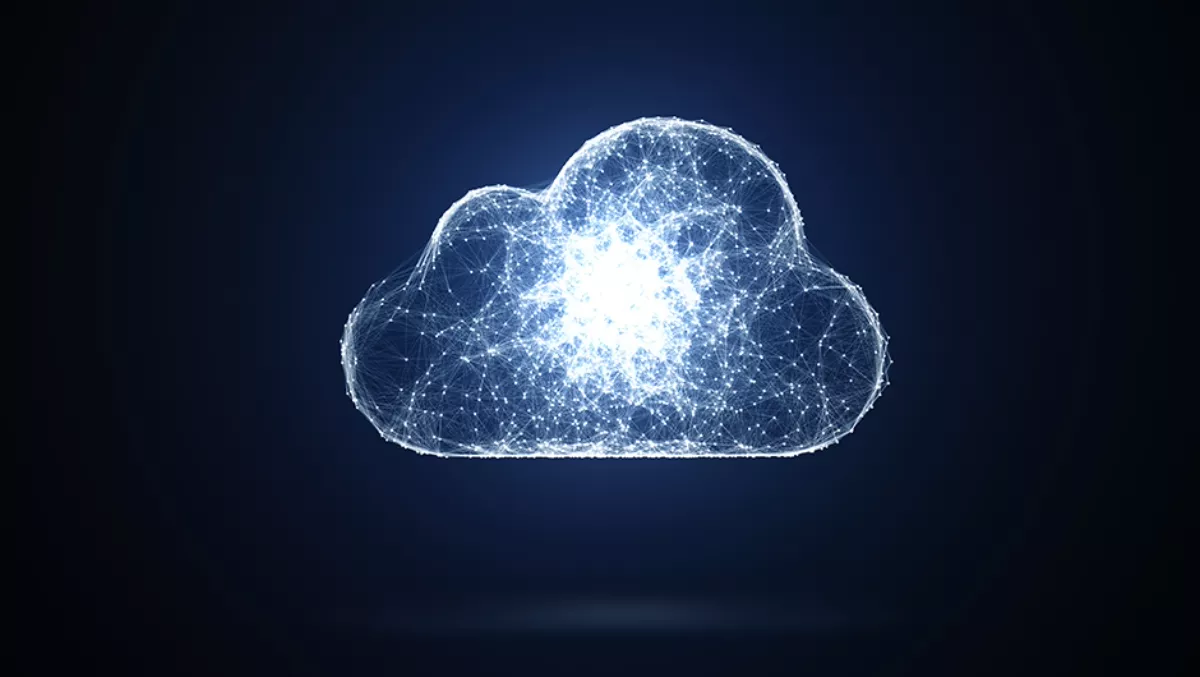 The role of IBM's secret Salesforce business
FYI, this story is more than a year old
A key benefit of cloud business software is its easy setup and low requirements for ongoing maintenance. Even some of the most extensive systems often have easy wizards and migration tools. Many of them also allow organisations to customise their implementations very easily.
An example of this is the undisputed customer relationship management (CRM) leader Salesforce which allows significant customisation and design by organisations using its tools.
You can read our full explanation of Salesforce's customisation tools here.
This begs the question, what is the role of a system integrator in this new age of cloud business software?
We found the answer in an IBM business called Bluewolf.
Bluewolf was formed 16 years ago in New York. The firm is a system integrator that specialises in cloud business software and more precisely Salesforce.
"We were born in the cloud, which makes us a totally different type of consultant," says Bluewolf, ANZ Managing Director, Aniqa Tariq.
They advise, sell, design, customise and support Salesforce for some of the world's largest implementations.
At Salesforce's annual conference Dreamforce last month, hundreds of third party add-ons were on display. In each small category of software, there were numerous competitors. Each of which is claiming to be the best, the most efficient and to be 'next generation'.
This leaves IT and salesforce decision-makers with a need for a trusted independent advisor.
Bluewolf is ideally suited for this independent role. Don't get me wrong, advising on third party add-ons is only a tiny part of what they do, it's just an example of the role Bluewolf performs.
"Even seven years ago coming to Dreamforce, it was a completely different beast. At the heart of it, Bluewolf is passionate about being a trusted advisor to clients. It takes time, energy and focus. We've turned that focus into Salesforce specifically, and that's why customers come to us" Tariq says.
Since being acquired six months ago by IBM, Bluewolf has settled into the IX (Interactive Experience) part of IBM's consulting business GBS (Global Business Services).
They have remained relatively separate, having kept their own CEO, branding and methodologies. Although opportunities exist for Bluewolf to sell to IBM's clientele.
"IBM has such a rich history of serving verticals, and those enterprises will benefit from Salesforce, and that's what Bluewolf is about. It's a really nice marriage.
"I'm really excited that we both have this excitement about customer engagement. And looking at a customer journey" says Tariq.
She sees the future of Bluewolf being less about being integrated into IBM, but more IBM allowing Bluewolf to double down on its cloud fuelled growth successes.
"We're the official Salesforce practice of IBM. Our mission and our focus is on Salesforce and related products; that's what we've been doing since day one, 16 years ago. We have over 10,000 success stories in this space and our customers love us" Tariq says.
Bluewolf now has over 1,000 practitioners around the world. It started its operations in the ANZ region in 2012 and has clocked up some big enterprises clients since then.
An area that both Salesforce themselves and Bluewolf are focused on is CPQ (Configuring, Pricing and Quoting).
"Especially in ANZ, CPQ is something I seen trending at the moment. Obviously, Salesforce's acquisition of Steelbrick which has become Salesforce CPQ has helped drive some of that energy. Almost every client as they mature with the technology is now considering CPQ to help reduce the time it takes to configure and quote. Quote to Cash is the new discussion point. We're really market leaders in the CPQ space" says Tariq.
Bluewolf even has a global practice headed up by Raymond Juarez just focused on CPQ.
The firm feels very confident that they're the leaders in the Salesforce eco-system.
"So whether it's implementing Salesforce, a bespoke tool on the force.com platform that we would develop or just trusted advice. We feel very confident in helping customers achieve their business outcomes" adds Tariq.
Also with the growing list of business systems that can be migrated into Salesforce, they do look to be on an incredibly upward trajectory.
Related stories
Top stories