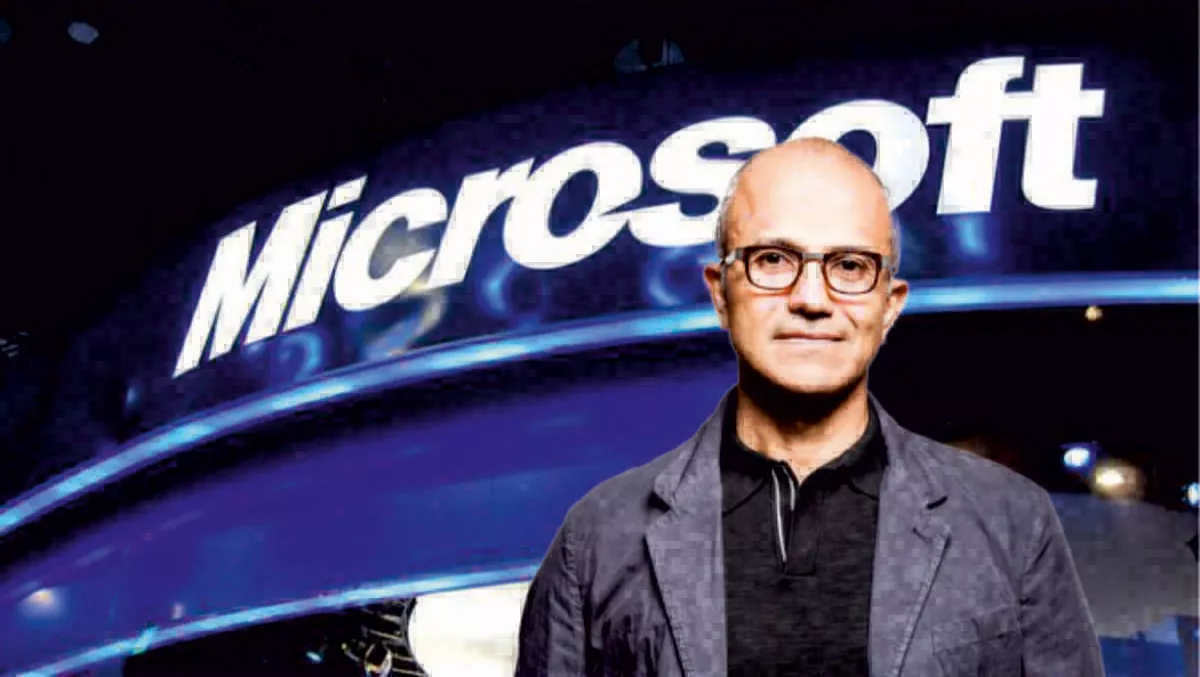 Satya Nadella - What's next for Microsoft?
Wed 19 Feb 2014
FYI, this story is more than a year old
After Microsoft's new CEO, Satya Nadella, settles into his new position, Redmond's efforts at reinvention will accelerate, creating both opportunities and risks.
That's the view of Merv Adrian, research vice president at Gartner, who lays out some of the first actions Nadella and Microsoft should focus on, as well as some of the challenges that can be expected.
"Nadella's "insider" understanding of Microsoft's culture and his effectiveness in cross-team communication and collaboration could help him reshape Microsoft for the digital era — which will be key for the company to attain the visionary technical leadership to which it aspires," Adrian says.
"Nadella's main challenge consists of evolving Microsoft's existing businesses (including its enterprise offerings, which represent half of its current revenue) while reinventing Microsoft to make it relevant in mobile and cloud-centric markets."
Unlike his sales-focused predecessor, Steve Ballmer, Adrian says Nadella has an engineering background; thus, his selection has reinstated the model of a technically minded CEO driving the company's technical vision. But Nadella also must overcome several challenges.
"He lacks direct experience in the mobile market," he adds. "His insider status raises the risk of his being overly respectful of existing businesses, and hanging back from tough decisions that potentially threaten them but are critical to generating innovation.
"He will also need to shake up what is widely viewed as a culturally dysfunctional management structure."
Adrian also believes Nadella must quickly demonstrate that he is not backing a "business as usual" strategy, and that he recognises that design is front and centre in client computing for both consumers and enterprise users and that a mobilised environment has replaced the desktop.
In other words, the next six months will show how well Nadella and founder Bill Gates collaborate to determine Microsoft's technical direction.
Adrian adds that Gartner expects Microsoft's trajectory to be clear by year-end 2014, with the analyst firm not expecting radical changes in the company's overall "devices and services" strategy.
Instead watch for organisational shifts, product design changes and updated product road maps to address a mobile- and cloud-dominant world.
According to Adrian, Microsoft must:
* Establish a vision of itself as an innovative, disruptive force in IT. Concentrating on mobile technology and leveraging lessons learned from gaming can help Microsoft appeal to the next generation.
* Emphasise design to enhance ease of use for consumers, and apply these lessons to its considerable assets in IT infrastructure to change its image of a legacy enterprise vendor competing in a consumerised market.
* Enable entrepreneurs and developers to develop new business value atop a common Windows client environment with unified, cross-platform services. Microsoft must enable a complete, compelling set of apps that attracts developers and can compete with and within iOS and Android environments.
* Acknowledge its customers' heterogeneity by supporting Google and Apple client environments, the Linux/Java environment on servers, and cloud-based services in general.
* Deliver compelling experiences and solutions to both IT and to non-IT buyers.