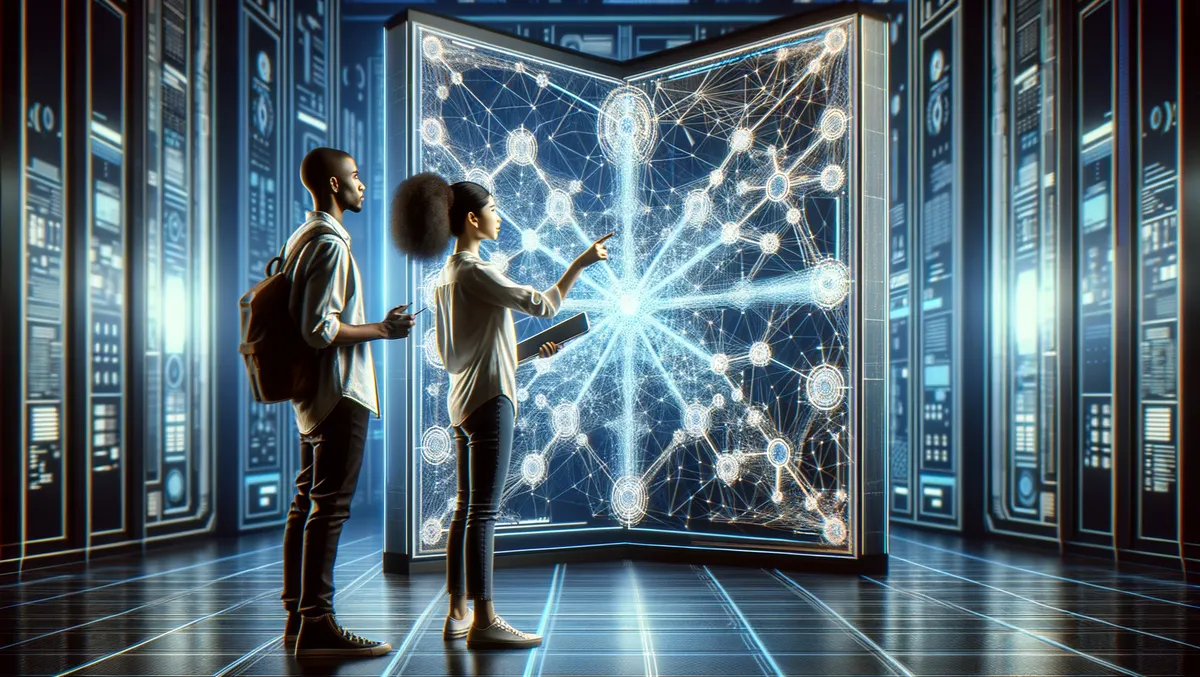 Seed funding secured for Martian AI venture which routes LLM requests
Thu, 16th Nov 2023
By Sean Mitchell, Publisher
Martian, a pioneering AI model-routing platform, has emerged from stealth with its groundbreaking Model Router, promising to revolutionize the way individual queries are handled by routing them to the most efficient Large Language Models (LLMs) in real time. This innovation, underpinned by Martian's unique "Model Mapping" interpretability technique, challenges existing AI models, including the highly regarded GPT-4.
Martian's Model Router operates as an orchestration layer solution, routing each query to the best LLM, thereby achieving superior performance and lower costs. The underlying technology, Model Mapping, transforms LLMs from complex black boxes into a more interpretable architecture. This marks the first commercial application of what the company calls "mechanistic interpretability".
The company's success has attracted significant investment, with a $9 million seed round of funding coming from prominent venture capital firms such as NEA, Prosus Ventures, Carya Venture Partners, and General Catalyst.
Aaron Jacobson, a partner at NEA, highlighted the importance of Martian's work, stating, "All the effort being put into AI development is wasted if it's unwieldy, cost-prohibitive and uncharted for enterprise and everyday users. We believe Martian will unlock the power of AI for companies and people en masse."
Shriyash Upadhyay, co-founder of Martian, expressed his vision for the future of AI, saying, "Our goal is to consistently deliver such breakthroughs until AI is fully understood and we have a theory of machine intelligence as robust as our theories of logic or calculus."
Martian's unique approach involves converting AI models from numbers in matrices to human-readable programs, allowing for a deeper understanding of these models. This process enables Martian to build tools based on this newfound understanding.
Martian's Model Router is the first tool built using Model Mapping. With over 380,000 open-source AI models available, the Router offers a unique opportunity for companies to optimize their AI systems. Etan Ginsberg, Martian's co-founder, explained, "Routing between models is fundamentally about understanding how they work: what makes them succeed or fail."
The Model Router offers several benefits to enterprises, including increased performance, reduced total cost of ownership, and futureproofing through continual optimization and dynamic updates of models. This enables Martian to outperform any single LLM on key benchmarks.
Javier Valverde, investor at Prosus Ventures, praised the founders, saying, "Shriyash and Etan are among the best founders we've met globally in AI. They are offering a scalable solution to this question."
Quentin Clark, Managing Director of General Catalyst, emphasized the need for platforms that enable effective leverage of AI models in enterprises.