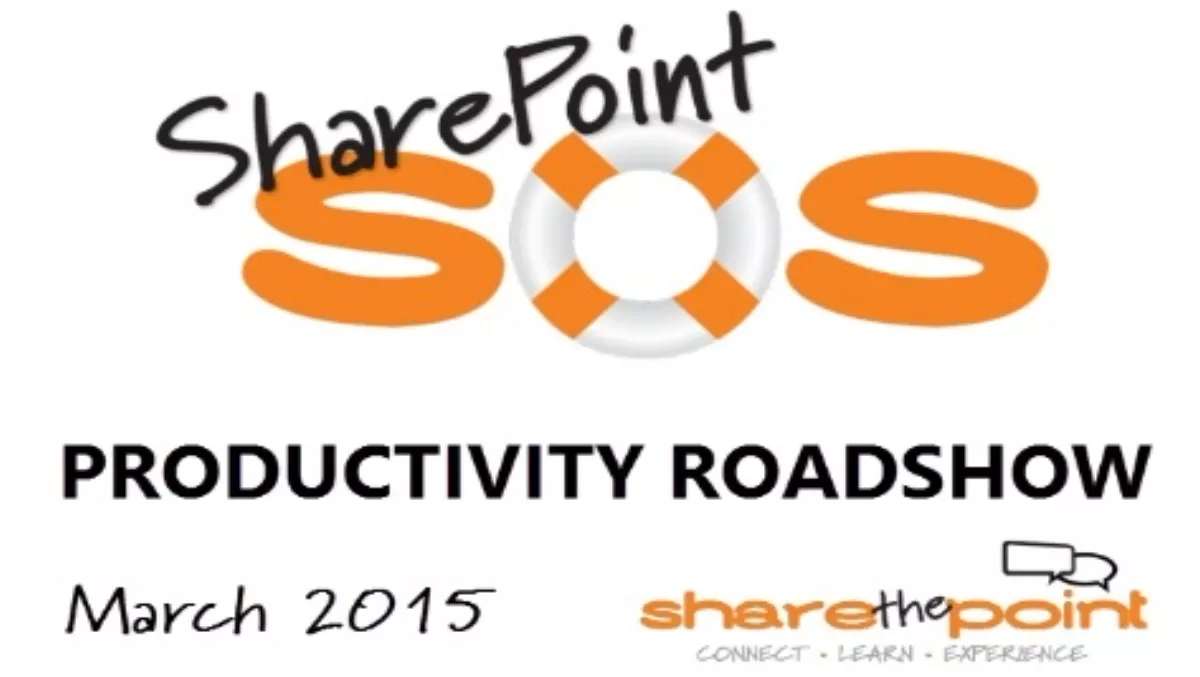 ShareThePoint's Productivity Roadshow is coming to a town near you
By Catherine Knowles,
Tue 10 Feb 2015
FYI, this story is more than a year old
ShareThePoint has announced this year its Productivity Roadshow will take place in March and will be free to attend.
SharePoint is a useful tool with a host of features that can boost business efficiency and productivity. The roadshow is demo based with many pracitcal examples, so those who attend can see how SharePoint works in a very real context.
The two hour seminar will show attendees the practical capabilities of SharePoint in a business context and shed light on how it can be used to in their business.
Those who attend can learn about SharePoint and see how it might suit their business - for instance they will see how it can be used to share documents and collaborate as a team, increase staff engagement and manage processes.
The seminar will include a demonstration of productivity tools such as Office 365, Yammer, OneNote and Lync.
This can help businesses choose the tool that will fit best and see how it can be part of everyday work.
The roadshow will leave attendees with a greater understanding of the cloud options available to them, including hosting, Office 365, internal servers and Azure.
A highlight of the event will be guest speaker Debbie Ireland, who is the managing director of ShareThePoint Ltd - a company that specialises in SharePoint training and support.
Ireland is an MCTS in SharePoint 2010 and has been a MVP since 2009. Her focus is on helping people understand the business capability and productivity gains that SharePoint can provide.
Recently, Ireland launched SharePoint SOS, a subscription-based programme offering regular support, coaching and training for organisations who want to continuously improve their SharePoint and Office 365 implementations.
She also launched SharePoint 4 SMB, a range of setup and consulting options for small to medium-sized businesses.
Click here to find out more and to register (while the event is free registrations are essential as spaces are limited).
Locations and dates (venues to be announced):
Auckland: March 12 Christchurch: March 24 Dunedin: March 26 Hamilton: March 13 Invercargill: March 25 Napier: March 20 Nelson: March 18 New Plymouth: March 30 Palmerston North: March 31 Rotorua: March 6 Tauranga: March 4 Wellington: March 17 Whakatane: March 4 Whanganui: March 31 Whangarei: March 11