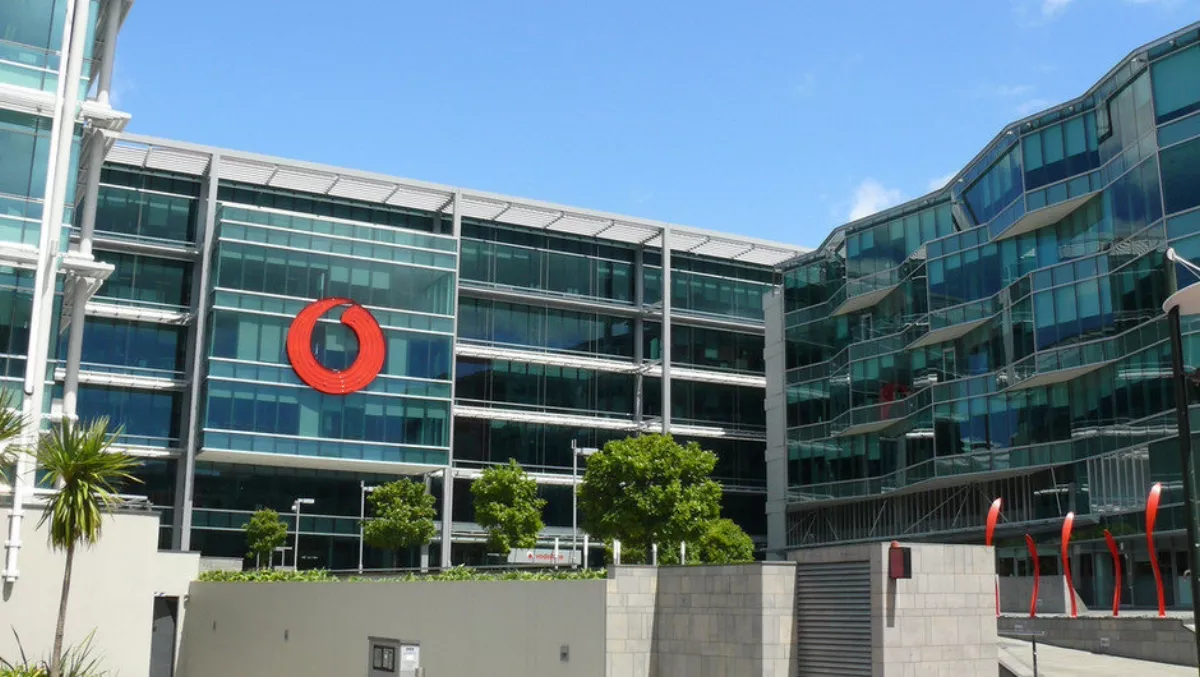 SOLD: Infratil & partner snap up Vodafone NZ
FYI, this story is more than a year old
Brookfield Asset Management and Infratil will hand over NZ$3.4 billion to acquire Vodafone New Zealand, pushing other major bidders including KKR and TPG Capital out of the game.
Infratil and Brookfield Asset Management, a company headquartered in Toronto, Canada will collectively purchase 100% of Vodafone New Zealand. Together, they make up the consortium.
Vodafone Group chief executive officer Nick Read says, "An important aspect of our strategy is the active management of our portfolio and deleveraging, which this transaction further demonstrates.
On completion, Vodafone and VFNZ will enter into a Partner Market agreement. This will include use of the Vodafone brand, preferential roaming arrangements, access to Vodafone's global IoT platform and central procurement function, and a range of services for the business and consumer markets.
"We have always been proud of our Vodafone New Zealand business, which has a great team, and we look forward to a continued close relationship through our Partner Market agreement," says Read.
The Consortium has agreed to acquire VFNZ for a cash consideration equivalent to an Enterprise Value of NZ$3.4bn, implying an FY'19 LTM multiple of 7.3x Adjusted EBITDA and 16.2x Adjusted OpFCF.
In FY 2019, Vodafone New Zealand pulled in almost $2 billion revenue.
"The Acquisition value implies an enterprise value to FY2020F Underlying EBITDA multiple of 6.9x – 7.4x and is expected to deliver strong cash flow to support current and future growth opportunities," a statement from Infratil says.
Infratil chairman Mark Tume adds that Vodafone is an important part of everyday New Zealanders' lives, and telecommunications is critical infrastructure for the country.
"The quality and availability of its networks have a direct bearing on New Zealand's competitiveness and future growth prospects. We are very excited to be a part of Vodafone NZ's next stage of development.
"Vodafone NZ has been rigorously assessed over the past several months. We have done an extensive amount of work to ensure we understand the opportunities available to the business, in particular, the ability to use next generation 5G technology to significantly enhance network capability and future services to Vodafone NZ customers. We expect that this Acquisition will create strong, long-term value for Infratil shareholders."
He adds that Infratil has already proven its ability to revamp New Zealand businesses, particularly with its acquisition of Shell New Zealand in 2010, which it converted to Z Energy.
Vodafone CEO Jason Paris also welcomes Infratil and Brookfield Asset Management as buyers.
"We have a lot of respect for both Infratil and Brookfield and we are very pleased to have these two experienced global infrastructure investment partners on board. Infratil brings extensive knowledge and experience of the sector. I believe Marko Bogoievski's professional background in the sector will be valuable and I look forward to working closely with him and the Infratil team moving forward," says Paris.
Brookstream Asset Management Asia Pacific CEO Stewart Upson says that the opportunity enables Brookfield to invest in a large-scale, high-quality data infrastructure business with one of New Zealand's most experienced infrastructure managers.
"Data has been one of the fastest growing commodities in the world. We expect this rapid growth to persist for the foreseeable future, driven by greater smartphone penetration, increasing video consumption, the advent of 5G networks and new and evolving uses," says Upson.
The acquisition still needs to go through regulatory approval but if all goes well, it should close in Vodafone's 2020 financial year.
A quick look at what Infratil and Brookfield are getting for their money, according to Infratil:
Attractive market dynamics driven by growth in mobile usage and data consumption;
Established market position (#1 in mobile and #2 in fixed broadband) in the New Zealand telecommunications sector;
Extensive national infrastructure, including over 1,500 mobile cell sites, spectrum rights and a rural satellite network, over 10,000km of cabling, local fibre in major city centres, Hybrid Fibre Coaxial gigabit network in Wellington and Christchurch as well as access to the Tasman Global Access cable;
Executive team with a wealth of telecommunications industry experience and a proven track record of delivering growth and improving customer experience through innovation;
A sensible regulatory environment, with the Government sponsored fibre roll-out initiative and enhancement of rural coverage, provides additional opportunities;
A cornerstone investment within a simplified Infratil portfolio, that provides stable earnings and strong New Zealand cash flow generation to support current and future growth opportunities;
Infratil's demonstrated track record of establishing and supporting a standalone New Zealand entity formerly held within a multinational and creating significant value for Infratil shareholders;
Vodafone NZ will continue to benefit from being a Vodafone Partner Market under long-term service agreements, ensuring the best of "Global and Local" for New Zealanders; and
Investing alongside an experienced global infrastructure investment partner in Brookfield.