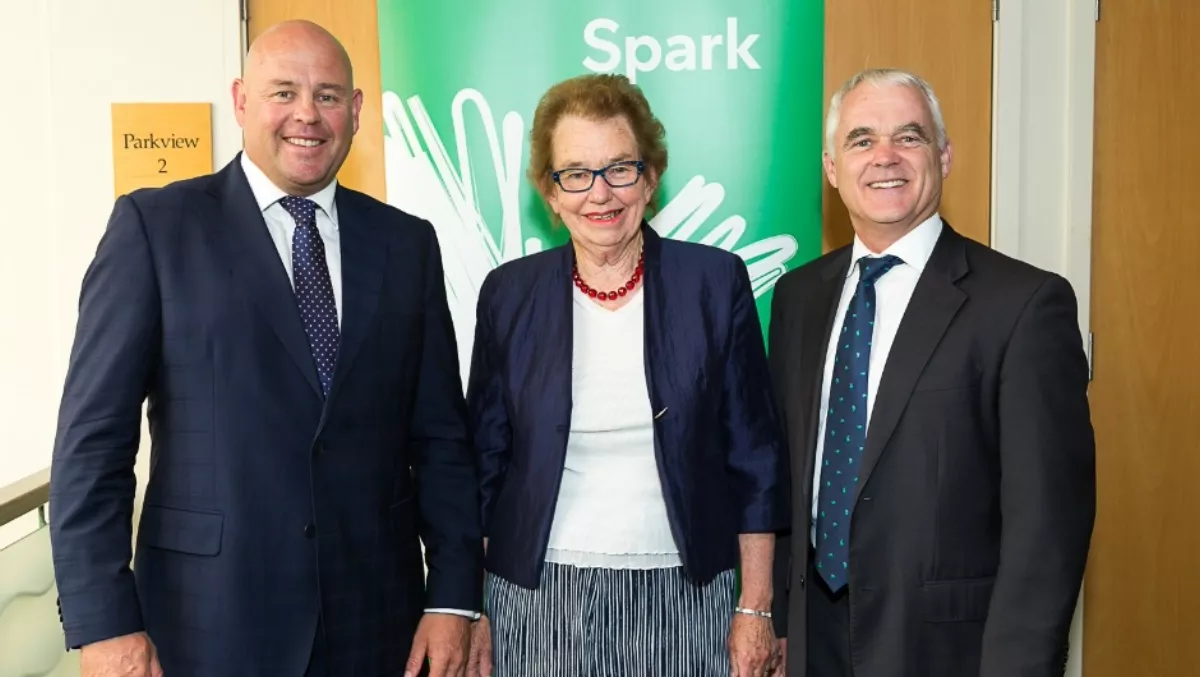 Spark invests $14m in rapid 4G rollout in rural Canterbury
FYI, this story is more than a year old
Spark New Zealand has sped up its rollout of fast 4G wireless technology in the rural Canterbury region.
The company has been working with local councils to support Canterbury's Regional Economic Development Strategy and provide rural residents and farmers access to better, faster broadband and mobile data services.
Spark is investing $14 million in an accelerated programme to ensure within the next 12 months Spark's 4G services will cover 96% of the places rural Cantabrians live and work. Previously, this rollout was expected to take at least three years.
Traditional ADSL modems connected via a copper phone line will be replaced with new fixed-wireless broadband technology that runs on Spark's 4G cellular network.
This will benefit thousands of residents, enabling Canterbury businesses to utilise new technologies such as machine-to-machine (M2M) communications, and allowing farmers to do things like soil monitoring and irrigation management or tracking herd movements via remote mobile devices.
For several months' Spark and the Canterbury Mayoral Forum have been working to decide how Spark can best help deliver better digital connectivity for Canterbury residents and businesses.
Digital connectivity, in particular fast broadband across rural areas, is one of seven key work programmes supporting the Canterbury Regional Economic Development Strategy (CREDS), launched in August this year.
All Canterbury councils have agreed to work with Spark on design and consenting issues associated with the 4G rollout, to ensure mobile cell tower site acquisition and consenting processes will be as fast and efficient as possible.
Simon Moutter, Spark managing director, says Canterbury will be the first region where Spark has committed to an accelerated, intensive rollout of 4G services in collaboration with local councils.
He says, "We've been impressed by the way all the councils across the Canterbury region are working together on economic development, so we worked with the Canterbury Mayoral Forum on how we might do things differently to help unleash the potential of Canterbury."
According to Moutter, "This development will be a huge step change for Canterbury. For most rural customers, it will mean for the first time they can get urban broadband performance at close to urban broadband pricing levels – delivered via 4G wireless rather than a physical copper or fibre connection.
"We're talking of download speeds ranging from well above 20 to up to 135 megabits per second – compared with traditional copper line broadband which for many people in remote areas only delivers speeds of under 2 megabits – and that's on a good day!
"That's the difference between several people watching streaming internet videos or surfing the net off the same modem at once, and someone struggling even to open a website page."
Dame Margaret Bazley, Canterbury Mayoral Forum chair, says, "[This] announcement represents an early, positive outcome from the Mayoral Forum's Canterbury Regional Economic Development Strategy.
"It's a great example of how by working together and by collaborating with the private sector, councils across the region can deliver real benefits for the people of Canterbury."
Related stories
Top stories