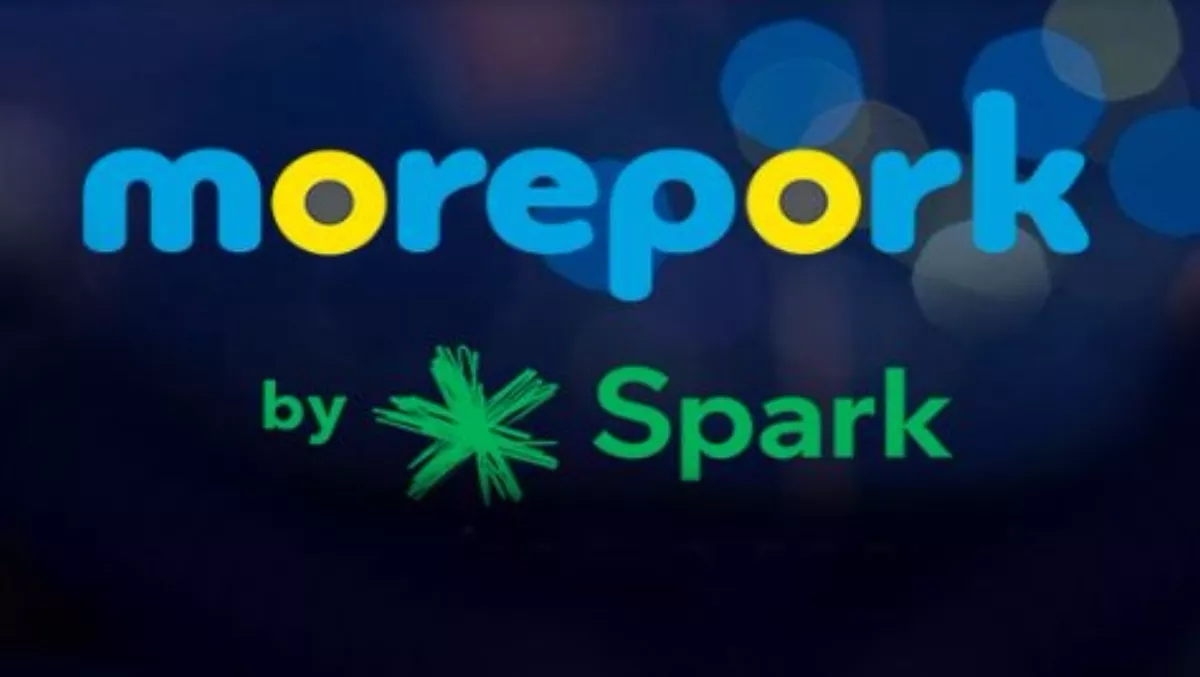 Spark launches Morepork, it's first move into the smart home market
FYI, this story is more than a year old
Spark has launched its smart home security system, Morepork, which allows users to monitor and control their home from their smartphone.
Sensors and cameras detect and can record change and movement in the home, notifies users via alerts to their smartphone, and allows them to see live stream video and images.
Users can check the Morepork app to see what is happening live, arm and disarm the alarm, and check whether doors and windows are closed.
Available exclusively to customers on a Spark broadband plan, the Morepork Security Starter Kit can be purchased for a total cost of $999 or $519 with an ongoing $20 per month for two years.
Then, users choose either an ongoing Self Monitoring Plan fee of $29.95 per month or a Professional Response Plan for $49.95 per month.
To use the service, users need Spark mobile coverage where the control panel is installed, and broadband (preferably WiFi) for the video camera.
Morepork can be ordered online and installed by the users themselves.
Details of Morepork had been kept under wraps since Spark confirmed confirmed in June that it would be the first New Zealand telco to enter the 'smart living' market following a beta launch of the service.
Jason Paris, Spark Home, Mobile and Business CEO, says Spark is moving into 'smart living' with a security product first, because that's how most consumers start building their smart home.
"More than 70% of our customers now own a smartphone and this is estimated to grow to around 80-90% within a few years.
"If you look at the way New Zealanders are using their mobile phone now it is really the remote for their life. A smart home security system that you control through your mobile phone is a natural extension of that," he says.
Gemma Croombs, Spark Ventures GM of Smart Living, says Morepork is an alternative to traditional security and alarm systems.
"It's the type of disruptive new innovation that will re-shape the home security market. Morepork's the first of a range of smart, useful products we're developing at Spark to make life easier for our customers," she says.
"When it comes to the smart home, customers want awesome tech that's simple to set up. So we've taken premium hardware components and designed Morepork so that it's easily self-installed and users choose where cameras and sensors are positioned to suit their home and the things they want to look after.
"We've also designed Morepork so that it's easy to take with you if you move house or flat," says Croombs.
Customers who sign-up for a Morepork will get the Security Starter Kit with premium hardware - a control panel, three door and window sensors, an image sensor and a video camera.
Customers can also buy extra sensors, cameras and a smoke alarm to add to their system.
The sensors connect to the control panel, which is effectively the 'brains' of Morepork.
The system uses the Spark mobile network to keep customers updated about what's happening at home, while the video camera does the same thing through the customer's WiFi network. Everything is linked and viewable through the Morepork app, says Spark.
The Self Monitoring Plan covers the mobile data used by the kit, access to the app and secure storage of images and videos, and the Professional Response Plan allows users to also have their Morepork professionally monitored 24/7.
​Paris says the security of the system and protection of users' data has been paramount in developing Morepork.
"We're working with Alarm.com in the US, which has a strong data security record and over 2.3 million end users globally, for Morepork's software platform.
"We wanted a platform that also allowed us to choose the best hardware to suit the needs of our customers now, like the video camera, sensors and smoke alarm and to add on more great functions over time," he says.
Croombs says customers need to know what they are getting in terms of the actual security of the smart security products they're buying - its hardware and security engineering.
"Unlike various competitors our system will not be neutralised by removing/destroying the control panel. Cutting power or disconnecting the phone lines to a customer's home will force an alert to the customer and/or trigger the alarm instantly," she says.
With Morepork, customers control who has access to their Morepork, and to personal data.
"The control is put in the hands of the customer and they can set it up how they want to. They can also allow people they trust - family, flatmates or neighbours - to receive alerts," says Paris.
Spark says consumers using Morepork need to protect their login details just as they would a banking PIN number.
Morepork's Customer Support has also gone digital with a Morepork Support Team available from 8am till 10pm, 7 days a week via web chat.
Related stories
Top stories