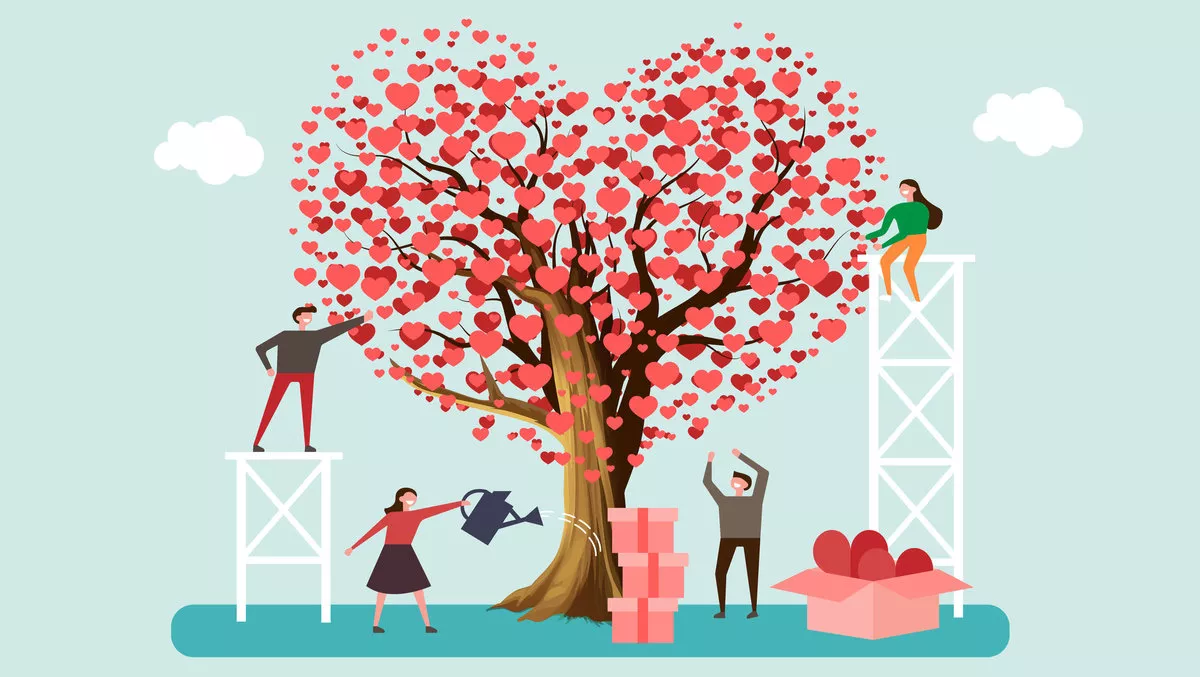 The fascinating way Microsoft is making a social impact
FYI, this story is more than a year old
When Satya Nadella joined Microsoft as CEO in 2014, he set a new mission statement:
"To empower every person and every organization on the planet to achieve more
This has been extended to the area of philanthropy and corporate social responsibility in a novel way.
Traditionally large technology companies give a bunch of their software licenses away to not-for-profit organisations every year. They then total up the retail value of those gifted licenses and proudly announce how generous they have been.
Microsoft is now taking a very different approach.
They started this reinvented approach by analysing how the not-for-profit, NGO and charity sector are using technology. The results were alarming.
The sector as a whole was chronically underutilising technology and they weren't benefiting from digital transformation that modern technology promises.
"We uncovered that the sector was 10 years behind in using digital technology to drive outcomes," says Tech for Social Impact (Microsoft Philanthropies) general manager Justin Spelhaug.
At the same time, the problems that the sector are working to address aren't getting smaller.
800 million people currently live on less than USD $1.90 per day

124 million people are suffering from severe food and security issues

70 million people are refugees or internally displaced

1 million species are on their way to extinction
"That's the most refugees or people displaced since World War II" says Spelhaug.
In 2016, Microsoft gave USD $1.3 billion in cash and tech to the sector, in 2017, this was $1.4 billion, and in 2018, $1.66 billion. Microsoft wanted to do much better with this resource and use its technology to create genuine humanitarian outcomes.
As part of this underutilisation of technology, the sector often used commercial software designed for other industries.
This changed with Microsoft introducing Dynamics 365 Nonprofit Accelerator nine months ago. Which introduced a suite of purpose-built solutions for the management of fundraising, programmes, beneficiaries and volunteers.
These combined with the power of Office 365 and Power BI mean the sector can finally leverage the productivity benefits of digital transformation that other industries are getting.
Since then, 60,000 organisations in the sector have moved to Microsoft's cloud solutions.
They don't get the software for free, but instead get discounts up to 70%.
After the heavy discounts, any revenues that are generated from the sector are ring-fenced within Microsoft and ploughed back into other social impact programmes.
These are numerous, including a notable programme for digital inclusion in at-risk communities.
So Microsoft is specifically and categorically not profiting from the sector.
At the same time, the Microsoft Philanthropies team has focused on growing the number of channel partners globally who focus on the sector.
The number of partners has grown from 10 to 60 in the last 6 months.
This really helps with system implementation, training and ultimately better outcomes.
Microsoft has also teamed up with other software vendors to create a common data model for the sector.
This helps reduce the cost of implementing new systems, speeds up deployment and makes industry best practices easier to follow.
Last month, the data-model was enhanced with more flexible beneficiary management and integration between customer and financial data.
Lastly, Microsoft is turning its attention to some of the world's most intractable challenges, using its pedigree in artificial intelligence and big data.
This includes advanced scenario modelling in areas like disaster response, human rights and the needs of children.
Microsoft should be commended for its innovative new approach to the not-for-profit, NGO and charity sector.
Through better use of technology, Microsoft is helping to drive better outcomes for the sectors $3 trillion in annual total mission impact.