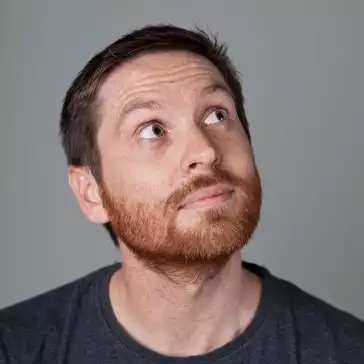 By Ben Moore, News Editor - Channel
QNAP Systems, a leading storage, network and computing solution provider, unveiled the high-performance TS-x77XU rackmount NAS series.
This series features the 8-bay TS-877XU-RP, 12-bay TS-1277XU-RP, and 16-bay TS-1677XU-RP.
Utilising the blazing-fast AMD Ryzen processor family with high core/thread counts, the TS-x77XU series has been significantly boosted to meet the most-demanding virtualisation needs of enterprises.
The TS-x77XU series is available with Ryzen 3 1200, Ryzen 5 2600, and Ryzen 7 2700 processors, all of which demonstrate astonishing processing power for versatile applications and scenarios (including desktop and server virtualisation, on-the-fly video transcoding/streaming, and private cloud infrastructure).
Four PCI Express (PCIe) slots are available in all models, allowing users to expand NAS functionality with network adapters (40GbE, 10GBASE-T/NBASE-T), USB 3.1 Gen 2 (10 Gbps) cards, M.2 SSD cards, and graphics cards.
The TS-1677XU comes with a 500 W power supply unit (PSU) to support a graphics card that requires additional power.
Models with redundant power supplies are also available.
"In response to strong market demands, QNAP has added AMD Ryzen-based NAS to our rackmount lineup," says QNAP director of product management David Tsao.
"With powerful processing capabilities, versatile expandability and high potential storage capacity, the TS-x77XU series enables enterprises to take their businesses to the next level."
With the power supplied by a GPU, any organisation can leverage the power of AI and machine learning by utilising the QuAI solution.
QuAI provides powerful hardware/software support and better cost controls letting organisations achieve a lower total cost of ownership and attain higher flexibility.
The multi-threading advantages of the TS-x77XU series are especially suited for virtualisation.
The series is virtualisation-ready for VMware, Citrix and Windows Server 2016 environments with the support of iSER (iSCSI Extension for RDMA) thanks to built-in Mellanox ConnectX-4 SmartNICs.
The TS-x77XU series can also host virtual machines and containers, acting as an efficient all-in-one server, and supports snapshots and virtual machine backups for complete virtualisation management.
The Ryzen 5 2600 and Ryzen 7 2700 variants of the series also support Virtual QTS of the TS-x77XU series, allowing users to run multiple virtual QTS operating systems on a single NAS, providing benefits of resource segregation (CPU, memory, networking), flexible application deployment, and providing energy, cost, and space savings.
The TS-x77XU series supports RAID 50/60 to provide greater protection and random write performance, striking a balance between capacity, protection and performance.
The latest Qtier 2.0 adds IO Aware capabilities for SSD tiered storage to keep a cache-like reserved space to handle burst I/O in real time, maximising the cost-to-performance value.
The TS-x77XU series also features a redundant power supply to ensure that mission-critical applications can maintain 24/7 business operations.
A single power supply model (the TS-877XU) is also available.
Running the latest version of QTS - the intelligent NAS operating system, the TS-x77XU series is a comprehensive storage solution for data storage, backup/restoration, sharing and management.
The built-in QTS App Center includes hundreds of install-on-demand apps to extend NAS functionality while increasing productivity gains:
QRM+ is a centralised management solution the features graphic topology diagrams for managing Windows, Linux, and IPMI devices

Q'center consolidates the management of multiple QNAP NAS

QVPN integrates settings of VPN server and VPN clients

Browser Station enables secure and convenient access to private networks

QVR Pro provides a professional video surveillance solution

QIoT Suite Lite builds a private IoT cloud platform

and much more
For sales and product enquiries about QNAP solutions, click here.