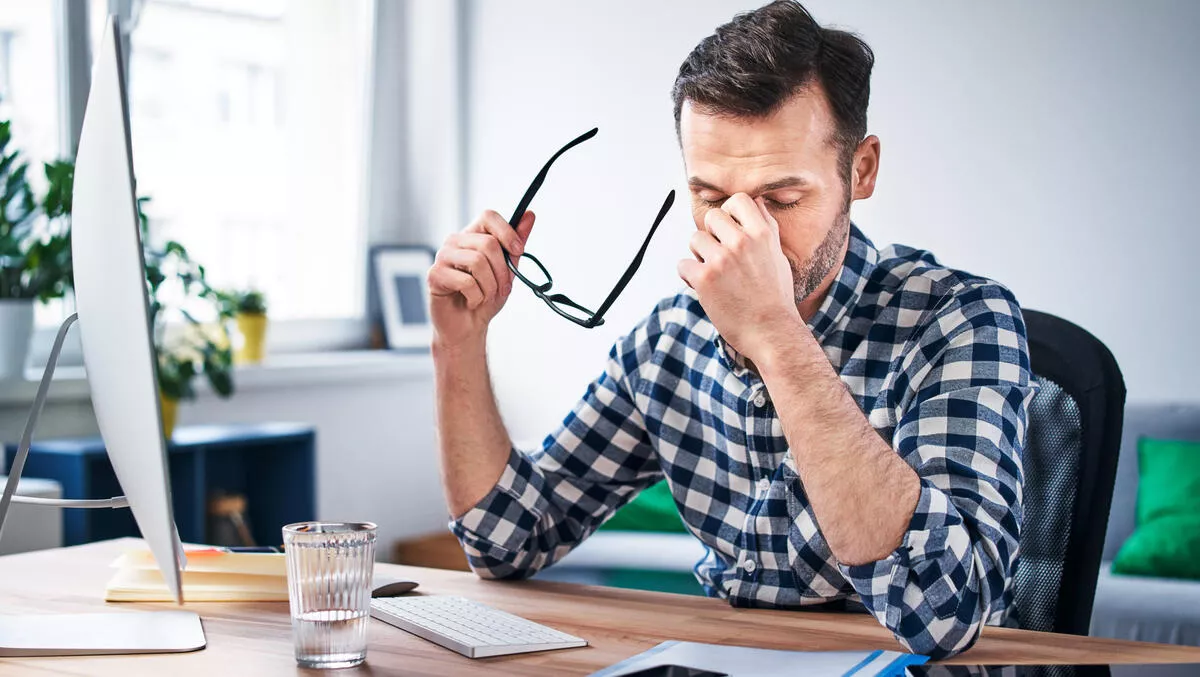 The surprising reason remote workers are stressed out right now
FYI, this story is more than a year old
While the business world has pivoted towards broad acceptance of a largely remote-first workplace, or at a minimum, some sort of hybrid model, recent research by Nitro found that over 90% of knowledge workers feel stressed while working from home, with 41% feeling either very or extremely stressed.
This isn't too surprising given all the added pressure and unknowns the pandemic has created, coupled with the lack of face-to-face interaction. What IS surprising, however, is that a lot of the stress at work comes from dealing with inefficient workflows and tools, specifically when it comes to handling documents.
Eighty-three percent of workers said the way their company manages documents has not improved significantly during the pandemic. This is a huge problem when you consider how many documents people actually deal with on a regular basis (63% work with more than six documents a day).
Working from home during this time is already challenging enough. Between inadequate connectivity, loneliness, reduced interaction with stakeholders, and the juggling between work and home life, there are plenty of factors that could create stress. So, even the slightest disruption to completing a task—slow internet connection, having no or sub-optimal tools to perform simple tasks like opening a PDF or signing a document—can cause more stress and unnecessary frustration.
The big problem with paper
Paper might seem like a minor nuisance, but it actually creates a lot of workflow bottlenecks and inefficiencies – especially in a remote work scenario. In fact, employees waste over four hours every week completing paper-based tasks like filling out forms or getting documents signed. These processes are not only cumbersome and frustrating, but they're also expensive (much more than you would think).
The EPA estimates the average knowledge worker uses 10,000 sheets of paper per year, which comes out to about two cases of paper per worker. With every case costing upwards of $40, that can add up significantly. While printing has declined over the last decade—and even more so over the past year—there are still many businesses that rely on paper to get work done. However, continued use of physical documents may end up causing more harm than good.
How to make life easier and less stressful for a remote work team
Companies still have time to improve their document workflows and better adapt to the remote work lifestyle. One easy way to do this is by cutting out paper and adopting fully digital workflows and tools for easier document management and handling.
According to research conducted by Nitro, 55% of workers said that better document productivity technology would save them time, and 51% said it would make their jobs easier. With a document productivity tool, teams can standardise PDF and eSigning workflows into a single platform and reduce the amount of waste from printing, scanning, and storing paper files.
While more people are starting to go back to the office this year, WFH will still be around in some form or another for the foreseeable future—close to three-quarters of workers plan to work from home as much or more frequently after the pandemic. In Australia specifically, well over 70% of employees will seek some level of remote work in their next contract, according to Hays in their annual report 'Salary Guide 2021'.
It's clear that outdated, paper-based processes simply aren't sustainable in a remote work world. So, why wait to make a change? The sooner a business starts embracing digital documents, the better.