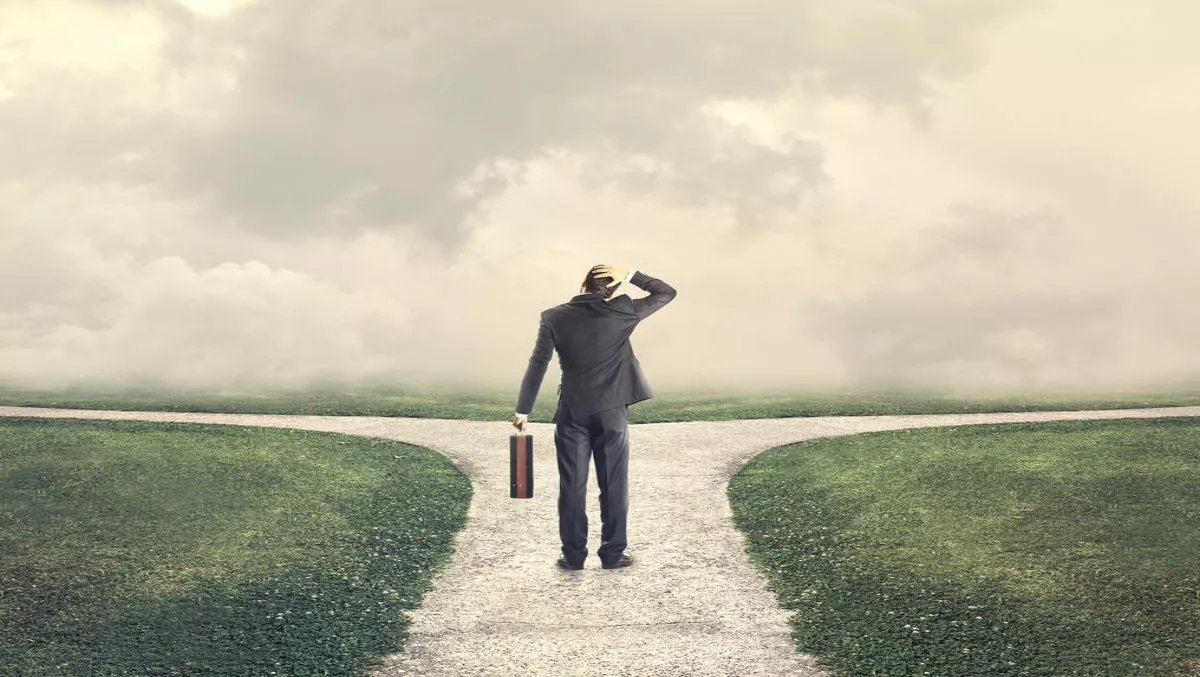 The three IT areas that will future-proof your career
Thu, 19th Jan 2017
FYI, this story is more than a year old
By Ashton Young, Editor
Congratulations. If you're reading this, then it's likely that you work in IT and have a career that is almost definitely going to be around for a while yet.
However, how you can you ensure that your job is truly future-proofed? Independent research commissioned by specialised recruitment company, Robert Half, revealed the IT jobs of the future.
And the verdict? Below are the top three roles that are not only predicted to create the most jobs, but are also the most difficult to recruit for amid a candidate-short market.
1. IT and data security
A majority 58 percent of CIOs say IT and data security is the key functional area within IT and technology that will create the most jobs over the next five years. Specific roles include cybersecurity consultants, IT risk managers and IT risk - compliance managers.
This is largely due to persistent cybercrime threats that continue to fuel concern in the IT sector – a PwC study revealed a 109 percent increase in detected security incidents and cyber-attacks in Australia in 2016
"The escalating cost and frequency of cyber-attacks has resulted in a number of organisations forming their own team of cyber-security experts, thereby allowing the enterprise to take a pre-emptive approach to discovering and tracking security issues," says David Jones, senior managing director at Robert Half Asia Pacific.
2. Applications development
Another area that is predicted to create significant IT jobs growth over the next five years is applications development (cited by 43 percent of CIOs). Specific roles include software engineers, software developers and software development managers. These professionals need to be proficient in Angular JS, PHP, Java and Node systems.
This is largely down to the increased innovation and consumer-focused mentality of companies that includes the development of their own apps.
"As Australian companies increasingly adopt innovative methods, developing new technology tools to improve the customer experience will be a crucial factor driving their business agenda," Jones says. "Developing apps for businesses requires the correct expertise and qualified IT personal, a trend that will surge demand for IT professionals skilled in applications development.
3. Data/database management
The third and final main area predicted for strong jobs creation is data/database management (cited by 39 percent of CIOs). Specific roles include database administrators, business intelligence developers and data analysts, all of whom will need to be skilled in SSIS, SSRS and SSAS systems.
The demand for IT professionals within these functional area can be attributed to the rise of companies increasing their advanced methodologies and adoption of Big Data practices.
"Companies are operating in an increasingly data-driven market, and by utilising Big Data businesses are able to make informed and strategic decisions," Jones says. "With the right IT talent to properly manage databases and maximise the potential of Big Data analytics, organisations can focus more on their customer needs, identify new trends and unlock new business opportunities.
So, rosy times ahead for IT professionals (particularly if you're in one of the three categories mentioned above).