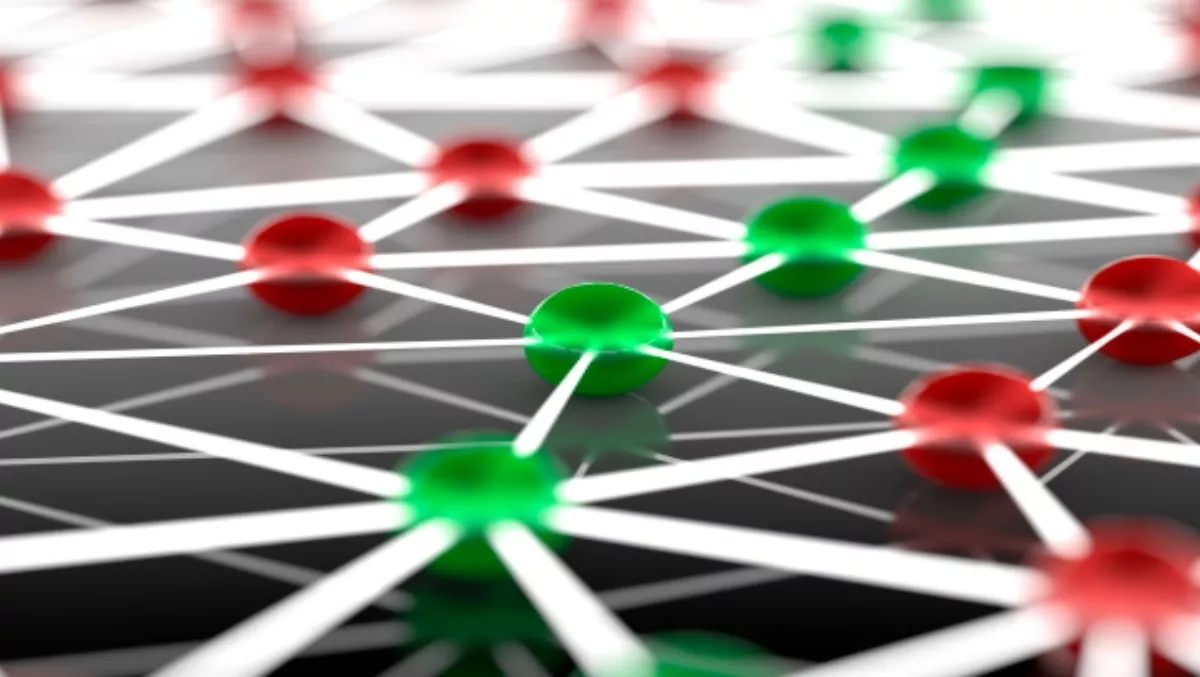 Top five tips for optimising network infrastructure
20 Nov 2013
FYI, this story is more than a year old
The explosion in cloud computing, virtualisation and mobile computing paradigms is changing the demands placed on enterprise networks.
For the beleaguered network administrator, this has meant needing to run and manage different services on various networking protocols and equipment.
For instance, unified communications have to run on their own network infrastructure, while video delivery requires a separate network.
This approach has resulted in the proliferation of network silos, each anchored by dedicated edge equipment running proprietary operating systems (OS). IT departments end up with complex, difficult-to-manage systems that cannot scale easily with new service demands or growth in users.
Exponential data growth is driving the need for infrastructure consolidation and optimisation. Aside from shrinking IT budgets, Chief Information Officers (CIOs) are under pressure to deliver ROI, while minimising capital expenditure, further compounding the problem.
The following five tips can help enterprises to optimise their network infrastructure.
1) Data centre consolidation
Data centre consolidation is a most effective way to lower costs. However, many enterprises with high availability applications still choose to maintain redundant high-tier data centres.
This leads to a very high cost of maintenance in the long run. With the exception of those industries which require minimal downtime, such as financial services institutions, enterprises should consider using lower tier data centres for non-critical applications and storage.
By leveraging lower tier data centres for resiliency, enterprises can kill two birds with one stone: not only reducing costs significantly, but also reducing the carbon footprint.
That said, it is important to take into account any business needs or requirements for recovery time when considering moving to a lower tier data centre. A substantial amount of time and expense is necessary for the transformation, but the eventual savings will be worth it.
2) Virtualisation and cloud-computing
The age of virtualisation brings improvements to the use of available resources and applications. The rapid adoption of cloud computing is reducing the need for physical infrastructure, server hardware and support requirements.
Valuable time spent in identifying rack space, allocating power and cooling, and locating network addresses can be saved. Aside from the benefit of cost savings, a virtualised network speeds up the time to implementation, decreasing the time between requests for IT services and delivery.
The goal is for enterprises to transform its IT function into a comprehensive, flexible and a service-based approach, with tight integration among applications, facilities and technology.
3) Ensure business agility
'Jack be nimble, Jack be quick. Jack jump over the candlestick.' For enterprises to stay competitive, it is essential to be adaptable to constant and rapid changes in the business. Likewise, the network is expected to be able to employ and adapt new capabilities or applications, yet be scalable.
Additionally, enterprises should ensure any new technology implemented is interoperable, allowing it to leverage existing investments, reducing operational cost and complexity.
Interoperability also offers enterprises the option of buying software from different vendors in order to obtain the best-of-breed for each application.
4) Network orchestration
Network managers are dealing with more complex data centres, driven by the influx of data. According to an IDC report, the digital universe is slated to grow from 130 exabytes to 40,000 exabytes.
IT administrators must be able to see what is going on in the network in order to react in a timely manner to events. This network visibility is similar to how orchestra conductors need to have a clear view of each member of an ensemble in order to conduct the orchestra.
So enterprises should invest in software solutions that enable the optimisation of efficient network operations and reduce the total cost of ownership.
The ideal is to have a single pane of glass to provision, manage and control all elements of the network, including virtual machines and storage, instead of dealing with three different types of software and expertise.
5) The solution – Open Fabric Edge style
Finally, having an open and programmable network will help to improve network orchestration. Increasingly, forward-thinking enterprises are making investments in flexible, standards-based, end-to-end solutions founded on open architectures which are available on both the private and public cloud.
Changing requirements, such as performance, automation and scale, are driving approaches centred on lowering costs, reducing complexity and enabling new services to transform businesses now and in the future.
Enterprises can take it one step further by ensuring an open and highly programmable interface, allowing software developers to create programs and apps which directly interact and control the network.
A network architecture that is automated, resilient, intelligent and highly available, while providing low latency at minimal power cost, is the network of the future. Nonetheless, IT administrators must realise that optimisation is not a 'once and done' opportunity.
With rapidly evolving technologies, enterprises need to have a definitive roadmap with built-in flexibility to take advantage of new solutions.
As Benjamin Franklin once said: "If you fail to plan, you are planning to fail."
By George Siamos, Country Manager, Australia and New Zealand, Extreme Networks