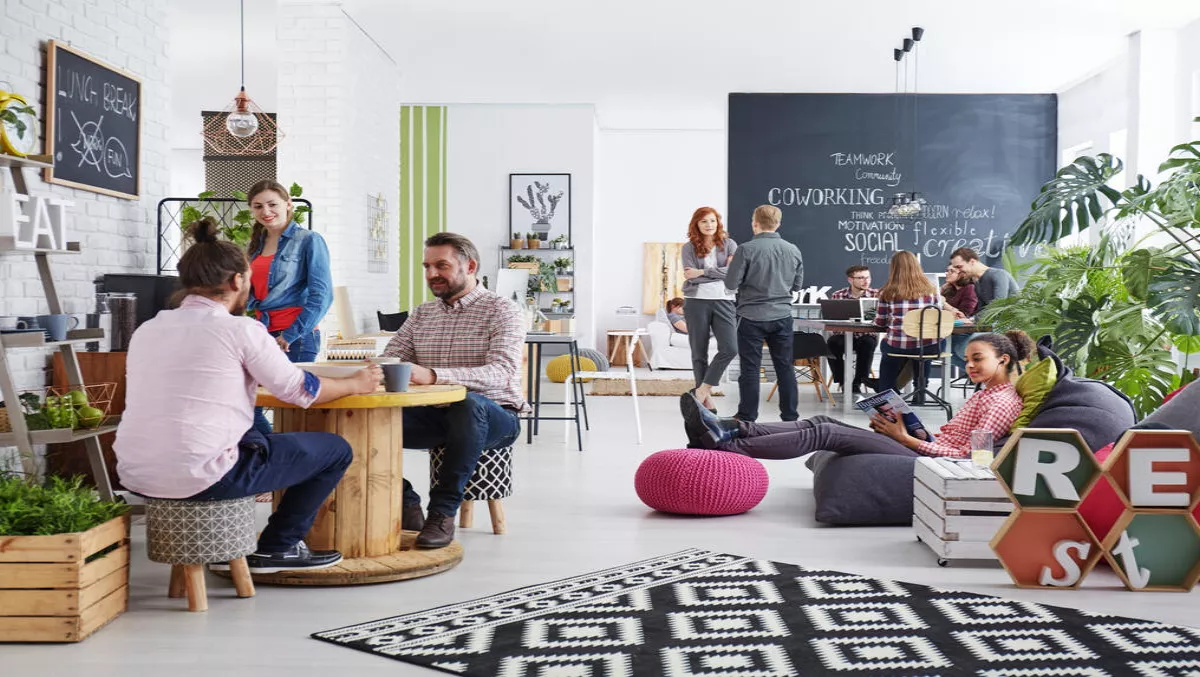 Traditional fax vs virtual services - are traditional fax machines still useful?
Mon, 25th Sep 2017
FYI, this story is more than a year old
By Julia Gabel, News Editor
Journey into your memory bank - back to the last time you saw or used a fax machine.
There was a time when the fax machines and desktop computers were revolutionary. But today, we live in an exciting, but sometimes daunting, digital world.
The technology landscape is evolving – more and more complex and smart technology is available to us today and it poses the question: With the world around us becoming increasingly virtualised, where does this leave the traditional fax machine?
Is it completely redundant? Or, like desktop computers, will it always hold value?
No doubt, one trend seen in the digital transformation journeys amongst organisations of today is an investment in the virtual communication processes.
Interestingly, this rise in more efficient virtual services is actually giving more traditional business tools, like the fax machine, a new lease on life.
These traditional tools are gaining new popularity, and as a result, a new type of fax service has emerged: Virtual fax.
So, what's the difference, and which is superior?
Here are five examples of how virtual fax services can help your business, in comparison to a traditional fax machine:
Simplicity
With virtual fax services, no additional hardware or software is needed. For example, when you sign up for eFax, the world's leading fax service, you're immediately assigned a number in the area code of your choice and can start sending and receiving faxes right from your workstation.
There is no need for training – if you can send an email, you can send a virtual fax.
Saves on costs and reduces resources
One word: paperless.
In this day and age, sustainable and resourceful business processes are essential – more than just saving trees, you're saving your business money.
With virtual fax services, you don't have all those costs associated with a traditional machine – such as ink, toner, repairs and maintenance.
Flexibility
A traditional fax machine is limited to receiving one fax at a time over a dedicated fax line.
In contrast, with the eFax virtual fax software you can send and receive multiple faxes simultaneously without leaving your workstation. Even files that are too big to be sent over most email servers can be handled easily by our cloud-based fax platform.
Moreover, an eFax virtual fax account has the capacity to file share and store data.
That means you can upload very large image-packed documents, which are then accessed by recipients via a link and can be easily downloaded.
No more clogging up email servers! No more having to physically file or shred documents! And no more misfiled documents – where the wrong document could end up in the wrong hands.
Your eFax account archives all your faxes, for easy and secure access at any time.
And if that hasn't convinced you – how about increased mobility?
Today's digital and most competitive organisations are dependent on being mobile. And with the eFax mobile app - workers can fax from anywhere, right from the palm of their hand.
In addition, with virtual fax service you're able to fax from anywhere you've got an internet connection – empowering your workplace to be as flexible and mobile as it needs to be.
This is much more appropriate for today's digital organisations than traditional fax machines that need the physical machine to be wired in to connect, and don't work through NBN.
Like today's digitally powered business, eFax's virtual fax is the printing service that knows no limits – it's the new fax machine for the digital enterprise.
It's clear – virtual fax is far superior to a traditional fax machine.
So, to make sure you are not left with a bygone office system, get on board with eFax – the virtual fax experts. Click here for more information.