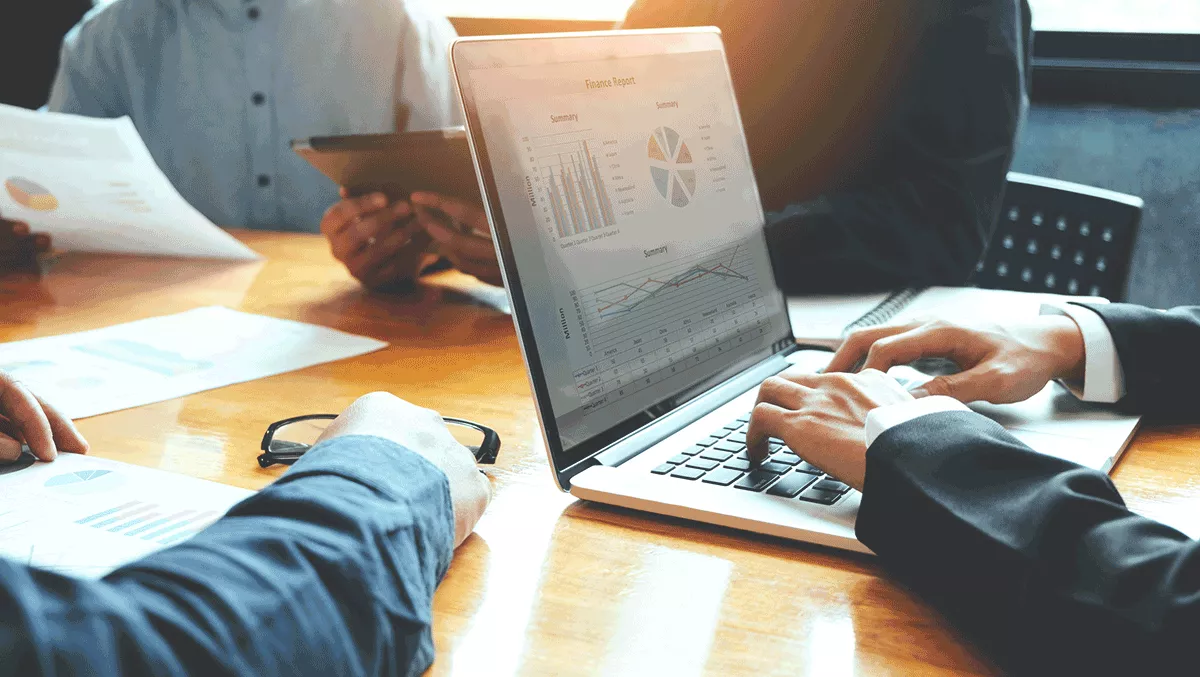 Want to learn how you can transform legacy backup to cloud-enabled availability?
FYI, this story is more than a year old
OneNet is delighted to have Luca Dell'Oca to present on the exciting new enhancements in the recently launched Veeam Availability Suite Version 9; helping organisations of all sizes ditch their backup and upgrade to availability!
Luca Dell'Oca (vExpert, VCAP-DCD, CISSP) is EMEA Evangelist for Veeam Software based in Italy. Luca is a popular blogger and an active member of the virtualisation community. Luca's career started in information security before focusing on virtualisation.
His main areas of expertise are VMware and storage design, with a deep focus on Cloud Service Providers and Large Enterprises. The session will cover a brief introduction to Veaam, new and improved capabilities in Version 9, and how to take advantage of the new and enhanced "cloud connect" features available.
Veeam helps you maximise your cloud opportunity as part of a comprehensive availability strategy.
Connect to the best and most trusted Veeam-powered service providers across the globe. Get your backups and replicas off site without adding complexity or compromising security.
Every comprehensive availability strategy must include an off-site infrastructure, whether managed internally or by a trusted service provider. Do you have an effective off-site backup and disaster recovery strategy? With Veeam and OneNet, you do!
IT departments and service providers can increase agility, add scalability and improve cost-efficiency by extending their data center to the cloud.
Veeam Availability Suite: Provides backup, availability and virtualisation-management expertise for VMware vSphere and Microsoft Hyper-V virtual environments, combining award-winning Veeam Backup & Replication™ and Veeam ONE™
Veeam Cloud Connect: Extends backup and replication to the cloud, included in Veeam Availability Suite and Veeam Backup Essentials for end users
Veeam provides simple, straightforward opportunities for customers with on-premises Veeam deployments to extend their availability strategy to the cloud. By sending backups and replicas to OneNet, customers can avoid the cost and complexity of building and maintaining an off-site infrastructure for backups or disaster recovery.
With Veeam Cloud Connect (available in all editions of Veeam Availability Suite, Backup & Replication and Backup Essentials), you can:
NEW! Utilise DRaaS (Disaster Recovery-as-a-Service) as part of a comprehensive availability strategy and perform disaster recovery in the cloud
Master the "3-2-1 rule" for an industry best practice backup strategy (3 copies of your data, on two types of storage, with one copy being off-site)
OneNet is a pioneer and New Zealand market leader in cloud computing since 2000. OneNet specialises in delivering software applications to its clients and securely storing their business data in the cloud.
OneNet markets its cloud computing services directly as well as through a network of authorised OneNet Reseller Business Partners. Virtually any software, including custom-written applications and an entire portfolio of desktop applications may be delivered by OneNet as a service.
As your cloud partner, OneNet offers you high levels of technical competency, price-competitive cloud services and a responsive and trustworthy partnership.
Related stories
Top stories