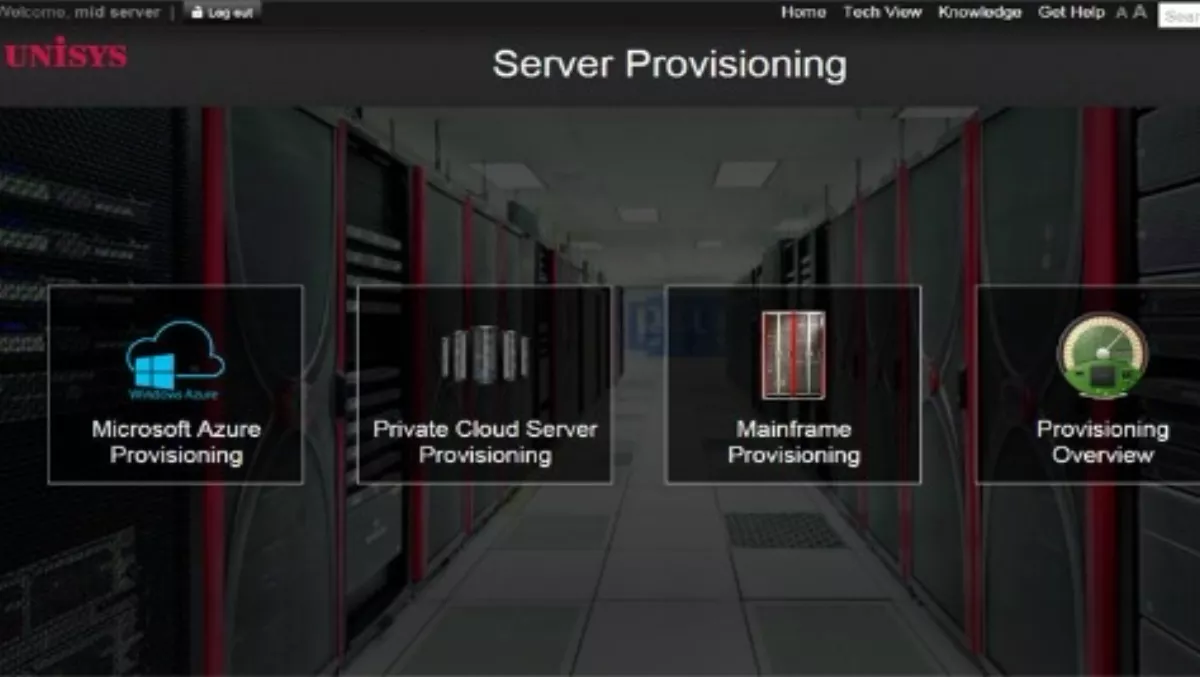 Unisys launches new app to provision IT resources on Azure
By Shannon Williams,
Thu 16 Apr 2015
FYI, this story is more than a year old
Unisys has today announced a new application that enables users of the ServiceNow platform to automate provisioning of IT resources on Microsoft Azure, something the company says is one of the first in the market to provide that capability. Furthermore, the company announced logistics management and facilities management applications for the ServiceNow platform. The three applications are the newest components of the Unisys Edge Service Management offerings for the ServiceNow enterprise cloud platform.
Drawing on the ServiceNow service catalogue and workflow capabilities, the Edge offerings give digital businesses access to personalised, on-demand, 'always on' business and IT services to support their workers, partners and clients. Unisys will continue adding service management applications to the Edge suite. The Unisys provisioning application for Azure enables users, through the ServiceNow interface, to quickly provision and decommission virtual machines, storage, networking and other IT resources as services on Azure.
By significantly reducing the need for manual intervention, the company says the automation capability enables organisations using Azure to streamline delivery of digital services and reduce associated costs. "ServiceNow and Azure are two of the most powerful platforms for delivery of cloud-based services on the market today," says Paul Gleeson, global vice president, Edge Services, Unisys. "By harnessing the two technologies and complementing them with Unisys-managed services, we can enable clients to deliver an improved service management experience to their users at an affordable cost." Garth Fort, general manager, Cloud & Enterprise Partner Marketing at Microsoft, says, "By enabling further integration for customers, Unisys has expanded the range of innovative, cost-efficient service management options for users of Microsoft Azure." Unisys says its approach to service management, recently recognised as a leader in the 2014 Forrester Research, Inc. Wave report, helps clients "realise the full potential of their investments in ServiceNow while also providing an enterprise-wide framework for delivery of services crucial to the operations of a digital business."