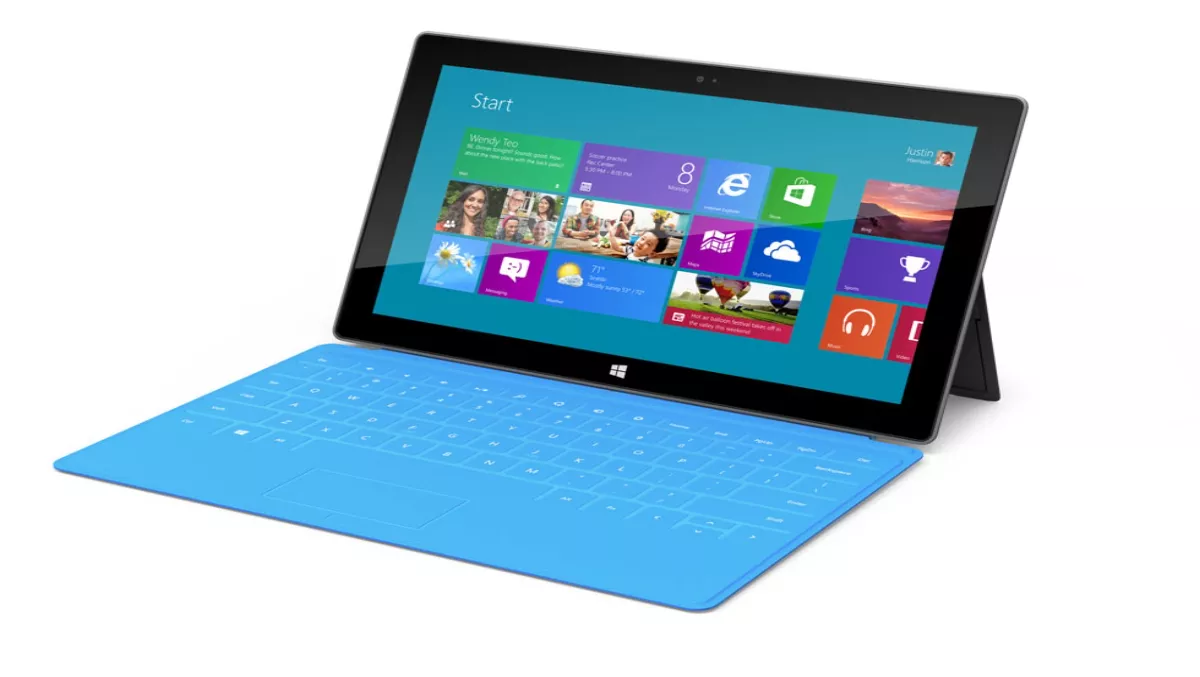 UPDATED: Nigel's Surface RT SOLD: Fetches great price, donated to kids charity
FYI, this story is more than a year old
Techday was intrigued to stumble upon a Trade Me advertisement for a Surface RT being sold by none other than Microsoft's Developer & Platform Group lead at Microsoft New Zealand.
There's nothing wrong with that, of course, especially since Nigel Parker's ad makes clear that the sale is necessitated by an upgrade to the Surface Pro.
What alerted us was @nzigel's tweet to the effect of "Anyone keen can buy one of my Surface RT devices on Trade Me."
What we found a little more interesting is the price at which the bidding on the 32GB Surface RT, without the snap cover or whatever they call that keyboard thing, is set to start: $399.00, with a buy now of $599.00. The device in question was originally purchased in October 2012.
By comparison, the lowest buy now on a (roughly comparable) Apple iPad 3, originally purchased in August 2012, is a whopping $750, with a start price of $699.
The Surface RT has only recently seen an 'official' introduction to New Zealand (though enthusiasts like Parker have long since bought their gadgets overseas, or through 'grey' channels). It is expected to go on sale on 15 March at JB Hi-Fi and Harvey Norman, where it can be had for $739. A direct comparison with the short-lived iPad 3 isn't possible, since it was discontinued in favour of the iPad Retina – but a 32GB Retina will cost $879.
Our dipstick research (in which we admit to possibly being dipsticks ourselves) shows that the resale value of the Surface RT is therefore likely to be considerably less than that of an iPad.
Vague memories of economics classes tell us that this must be a supply and demand thing. We'll update with the selling price after the auction closes on March 14.
*A quick check for any other Surface RT listings on Trade Me revealed just one other; perhaps amazingly, it has secured a bid for $850, though it is apparently brand new and also has that snappy keyboard cover thing.
UPDATE: On fetching a whopping $704, awfully close to the new price, our theory of the resale price is disproven, confirming why we work in publishing and not economics. In a rather magnificent gesture, @nzigel tweeted: "Here is the end of the story - http://aka.ms/soldsurface sold for $704 all the money is going to Cure Kids CC @techdaynz @donovanjackson".
Last week Parker gave some credit to the publicity the ad was receiving, noting "it'll be interesting to see what it sells for, could go sky high w/ all the free promotion ;)".
Mr. Parker, you are the better man. Well done sir!
Related stories
Top stories