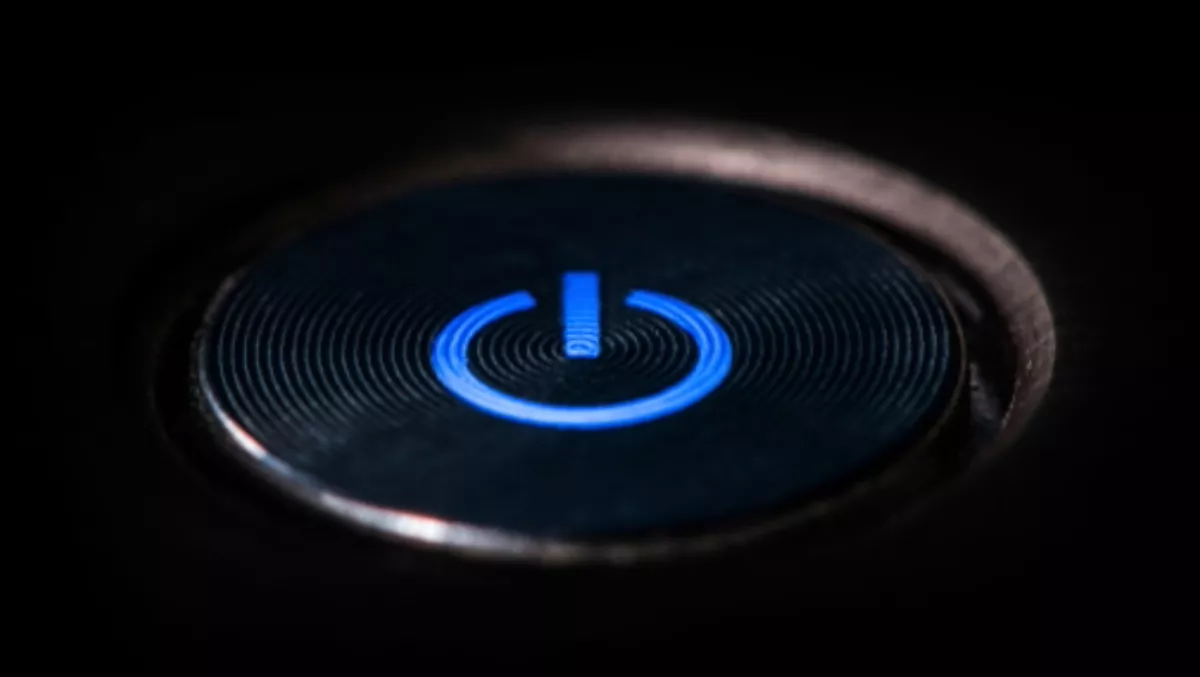 Veeam and NetApp combine to enable 'always-on' business
FYI, this story is more than a year old
Veeam Software is collaborating with NetApp to create a new data protection solution for the modern data center to enable the always-on business.
Through this partnership, Veeam will integrate its Backup & Replication solution with NetApp Snapshot, SnapMirror and SnapVault.
According to both companies, in today's industry businesses require access to applications 24/7, from any place and any device, with no patience for outages or data loss.
The result is the expectation and demand of an always-on, always-available business, challenging IT in an unprecedented way to provide non-stop services.
The new Veeam and NetApp partnership marks yet another milestone in Veeam's ongoing mission to enable the always-on business by providing data protection to the modern data center, according to Ratmir Timashev, CEO of Veeam.
"Together, the collaboration creates an important milestone and a disruptive advance in modern data protection," he says.
"Veeam was founded to leverage the core attributes of virtualisation and yet again, we're now transforming a key enabling technology for the modern data center, bringing additional value and capabilities to ensure that the most-critical services of our 100,000 customers remain always on and always available."
According to Timashev, Veeam first took server virtualisation, a key technology of the modern data center, beyond its initial application of server consolidation and turned it into a transformative platform for data protection.
Beginning with VMware and later with Hyper-V, Veeam provided data protection that "just works" – introducing capabilities such as Instant VM Recovery, automatic backup verification, and an on-demand sandbox that helps mitigating risks by providing a production-like environment for testing applications and updates before actual deployment into the data center.
Now, Veeam is transforming a second key enabling technology of the modern data center – the storage array with hardware based snapshot capabilities – to make the always-on business a reality.
Storage snapshots allow backups to take place during business hours without affecting production virtual machines (VMs), permitting a very low recovery point objective (RPO).
In addition, the snapshots themselves are small, taking up relatively little space. But storage snapshots alone are not sufficient to provide the level of data protection that the modern data center requires.
"In an effort to control data protection costs, and to get more value out of their backup data, customers are increasingly looking at snapshots to increase their storage efficiency," adds AJ Mahajan, Senior Director, NetApp Product Management.
"NetApp is pleased that Veeam is working with us to bring greater value to our joint customers."
This integration will bring together the low RPO enabled by NetApp Snapshot, which lets enterprise IT back up the production environment to other storage every 15 minutes with no impact on performance.
Additionally, according to Mahajan, the low recovery time objective (RTO) capability enabled by Veeam Backup & Replication, whose Explorer for Storage Snapshots provides "quick and convenient" item-level recovery from NetApp Snapshots, SnapMirror and SnapVault.
As a result, Mahajan claims backups directly from storage snapshots can be completed "20 times faster than they can with competing solutions", and the integration provides an efficient means to meet the 3-2-1 best practice of data protection by instantly storing one of the backup copies in SnapVault.
In a nutshell, the combination of these two technologies includes two key capabilities:
· Backup from Storage Snapshots:
Executes backup much faster with no disruption to the production environment, resulting in dramatically improved RPOs. Available in the Enterprise Plus edition of Veeam Backup & Replication.
· Explorer for Storage Snapshots:
Enables recovery ranging from entire VMs to individual files and application items directly from snapshots in production storage. Available in all editions of Veeam Backup & Replication, including the Free Edition.
The integration with NetApp Snapshot, SnapMirror and SnapVault will be included in Veeam Backup & Replication v8, which will be generally available in the second half of this year.
Related stories
Top stories