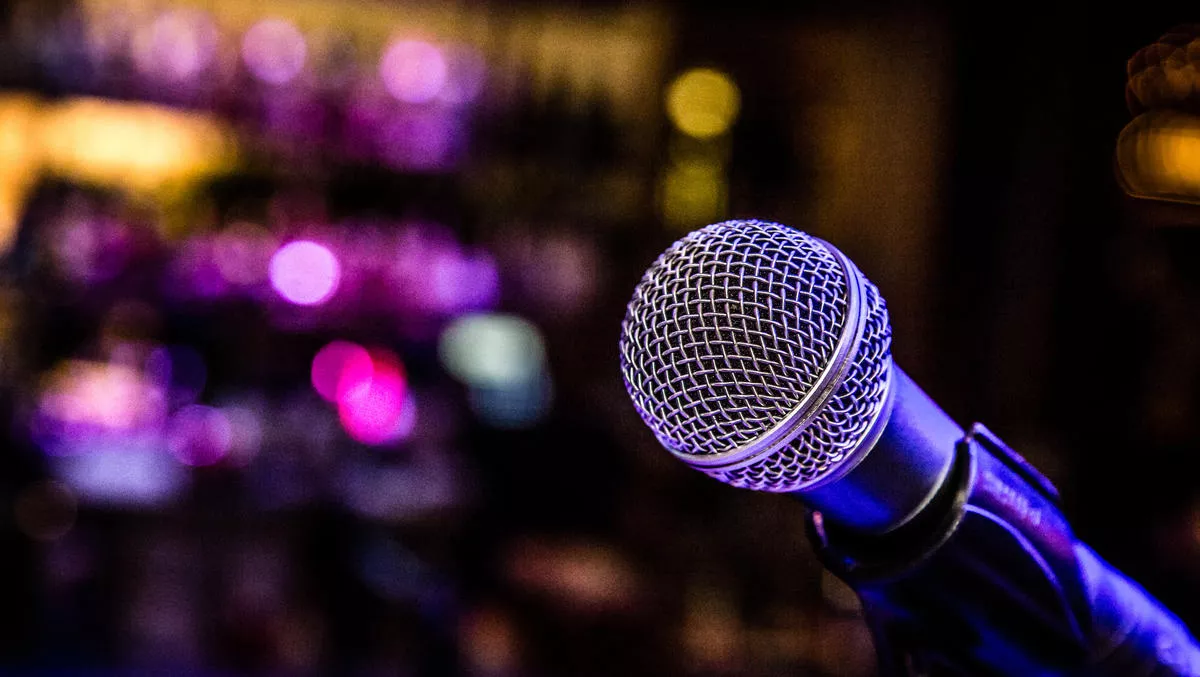 Vendors report - Datastor Forum - Part 2 - Updated
FYI, this story is more than a year old
For those unable to attend the Wellington Datastor Forum, or the one in Auckland earlier this week, here's part two of our report on vendors at the conference.
Checkpoint
Checkpoint offers a range of security controls for businesses and consumers. They were there to talk about the new Check Point R75 Network Security Suite, which enables businesses and organisations to gain greater visibility and control over data, applications and mobile access*.
* This copy has been updated to reflect a more accurate description of the R75 Network Security Suite.
Veeam
Lead engineer for Asia Pacific, Charles Clark, was on hand to talk about Veeam (pronounced 'veem') and what it had to offer. "Veeam is an ISV dedicated to providing innovative solutions around protecting, monitoring and reporting against virtualised infrastructure," said Clark. That 'protecting, monitoring and reporting' part forms the three legs of the company's main business, allowing reporting to provide capacity planning, change auditing, general inventory and more.
Clark gave a speech at Datastor Forum, which, in a nutshell, showed how Veeam software can help clients recover rapidly and reliably in a virtualised world.
Veeam has recently launched 'Veeam University' to allow partners to be accredited in either a sales stream or technical stream.
EMC
John Roxburgh, Datastor's EMC business unit manager, walked attendees through the company's new Unisphere system management GUI. In a few simple clicks, email accounts with associated size limits and back-up configurations were able to be set up, thanks to the Unisphere software. EMC had several storage options on display, allowing the company to demonstrate how it can cater to a broad spectrum of businesses.
Novell
Manoj Gupta, Novell's ANZ distribution manager, was at Datastor Forum to help promote Novell's range of disaster recovery solutions. The Platespin range includes both hardware and software-based solutions for all kinds of disaster recovery.
Xiotech
Xiotech was at Datastor to show off its Hybrid ISE (Integrated Storage Element) solid state/spinning disk drive and management system. Jeff Nicholson, technologist at Xiotech, explained that the hybrid drive gave end users SSD capabilities blended with hard disk media, at a reasonable cost. The Hybrid ISE moves data to the solid state drive when needed, to make the computing experience faster and more stable. Data that is not needed remains on the traditional spinning drive. Xiotech plans to release the Hybrid ISE in June.
Cisco
Cisco turned up to show off its data center suite of products, focusing around its unified computing platform which is a fabric-based computing system. Dylan Morison, Cisco's data center GM in ANZ, demonstrated the management UI to show how easy it was to manage every aspect of the data center. Morison pointed out that the display he was using was actually connected to one of Cisco's real data centers and could manage everything remotely.
Blue Coat
Russell Andrews, Datastor's Blue Coat rep, said the focus for the company's booth was to highlight its cloud-based web security services. Blue Coat's software allows IT managers to have a high level of control over what employees can access and do online at work. An example was allowing employees to access social media but perhaps disable the ability to post content, thereby ensuring a greater level of security. Blue Coat's services typically target large enterprise but with this new browser-based version of the software, the company is able to target smaller businesses.
VMware
John Donovan, VMware's director of channels ANZ, took time out to explain what a virtualised desktop environment would look like and how it would enable a user to access it from any device. Donovan said the unique premise VMware offered was partly in that its already a trusted provider with a large market-share and that it will utilise a business' existing infrastructure. VMware allows organisations to remain on a private cloud, only "bursting through" to a public cloud when necessary. As for the scalability, Donovan says "if you think about how we're changing the approach to data access, it's equally as applicable to small businesses as it is to large multi-nationals."
Update: We didn't get to talk to StorageCraft at the event, but Datastor sent us through some information to let us know what the company was up to. Stephen West, channel manager for ANZ, demonstrated the ShadowProtect VirtualBoot function and the software's speedy file recovery. VP APAC Greg Wyman was also on hand to conduct a live migration into an ESX host.
StorageCraft announced its upcoming Virtual Edition license will be unveiled in a webinar this Wednesday 18 May. The company hopes the new licensing model and pricing will benefit all customers moving towards virtualised environments.
StorageCraft APAC recently hired Noel Allnutt to drive enterprise sales in the region.
Related stories
Top stories