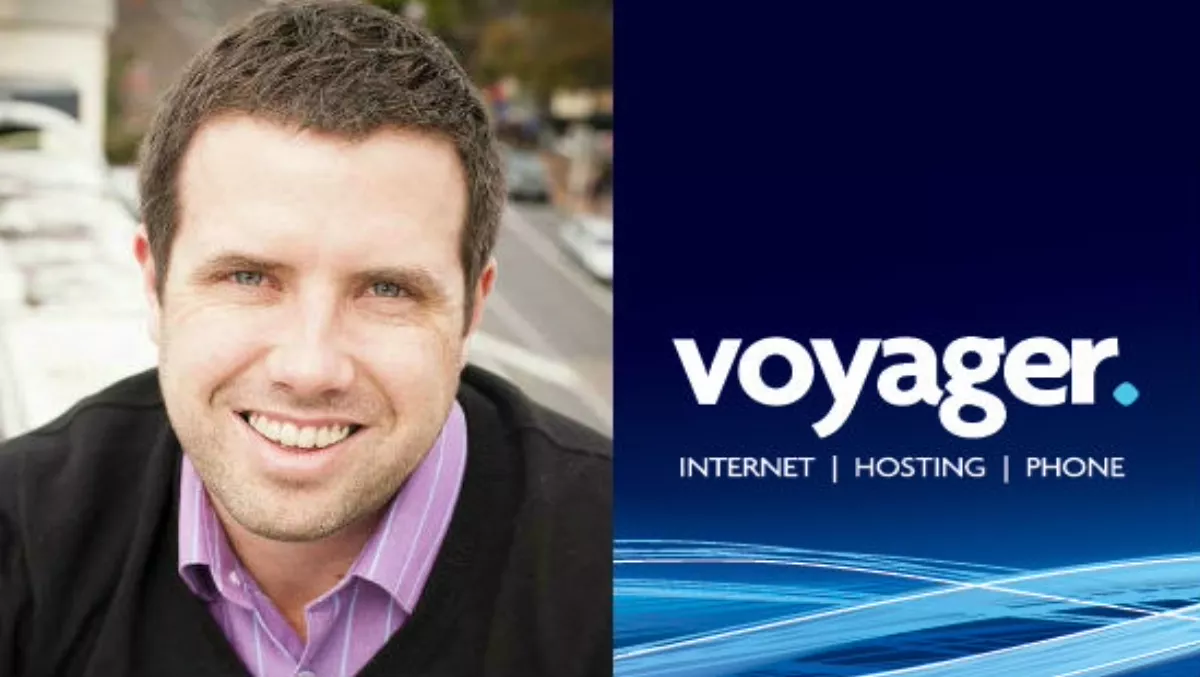 Voyager hits back at AWOL telco…
FYI, this story is more than a year old
Following weeks of ambiguous messages, misleading social media posts and a failure to address the many Kiwi users left out in the cold, what is next for AWOL telco 24/7 Hosting NZ?
Because of ongoing confusion and issues regarding the company, Voyager, who uses the business as one of its wholesale Domain Name customers, has sought to clarify its position with customers.
Stressing that Voyager would never normally contact a reseller's customer base directly, owner Seeby Woodhouse told users;
"However, because of the exceptional circumstances, and because we were getting swamped with support calls, we decided to take the highly unusual step of contacting 24/7′s Domain Name customers directly once it got to the point where their 0800 number had been cut off (as that was clearly a bad sign)."
With end users of 24/7 Hosting in the position of potentially losing their websites and email if the power was to be cut off to 24/7′s servers, meaning data for up to 6,000 domains would be at risk, a concerned Woodhouse felt the need to warn customers.
"No one knew exactly what was going on, and we still don't," admitted Woodhouse, in a direct address to users last week.
But once the DNC got into the position of issuing a formal warning, and once it was clear that end users could potentially lose all their data and websites, Woodhouse says Voyager suspended 24/7′s wholesale domain account.
This was because;
a) we wanted to force them to contact us
b) It was not being topped up, so there was no money in the account and
c) because we had not heard from the company for several weeks, and we were concerned that a ex-staff member might maliciously or accidentally alter customer records and cause damage, so we wanted to hear that everything was OK from 24/7 before re-enabling access.
After another week or so of general mayhem and confusion, Woodhouse claims the lights seemed to come on again at 24/7 Hosting last week, with support tickets started getting answered again and the company's twitter account seemingly back to life.
But alarmingly, Voyager was then contacted by TWO different parties, who were working together, but claimed that they now "owned 24/7 hosting".
"This rang alarm bells with us, because one of the "new owners" had been a former customer of 24/7 only the week before, and could not explain exactly how they had come to "own" the business," Woodhouse admits.
"Therefore, Voyager choose NOT to re-enable access to 24/7′s wholesale Domain account with us until suitable proof of ownership was provided.
"As we were not able to reach Caleb Finlay – the owner of the business that we had dealt with in the past, we were unable to verify whether anyone contacting us at the real authority to do so.
"Had Caleb Findlay, the "Owner" of Klib Technologies Ltd – contacted us or been available, then we would have re-enabled access ASAP."
According to Woodhouse, not "handing over" access to the two new "owners" was the correct thing to do, because a week onwards, a different person has now come forward claiming ownership of 24/7 Hosting.
"If we had "given away the keys" to 24/7 Hosting's Domain names to the previous people claiming ownership, then the Rightful owner (whoever that actually is) could potentially claim that we had negligently "given away their business" to people who had no right to it, and probably sued our pants off," Woodhouse adds.
While the most recent "new owner" of 24/7, has now provided Voyager some proof of ownership of the assets of the business, the trading company that purchased the assets (as far as the Sale and Purchase agreement was concerned) has been struck off the companies register.
This could potentially mean that the assets of 24/7 Hosting are now owned by the Crown (as happens to stranded assets when companies are struck off).
"However, we have simply pointed out the transitional issues to the "new owner" of 24/7 Hosting, and asked them to resolve these so that we can enable their access to the wholesale Domains Account Pronto, but we have not heard anything back for three days now, and so the issues regarding access have not been resolved," adds Woodhouse.
"This lack of communication is again ringing alarm bells for us, because If the rightful owner was truly concerned, you would think they would be on the phone to us every day trying to sort it out.
"Voyager is concerned that we may have yet another person claiming ownership / entitlement, when this hasn't in fact been given by the former owner.
"Unfortunately Caleb Findlay has not been seen or heard from, and no-one is providing information about his whereabouts, or why he is not available to verify the change of ownership of his business for us."
In the meantime, Woodhouse says 24/7 Hosting has started accusing Voyager of "Stealing" their customers by not re-enabling access to 24/7′s Wholesale account.
"As stated, we would very much like to give access to *someone* so that we can stop dealing with the additional support hassle of providing UDAIs to 24/7 Hosting customers etc, but we believe we have a responsibility to the *correct* owner of the business to ensure that if we DO provide access, it's to the right person," he adds.
"It's very disappointing for us to be accused of customer "theft", when we have simply been placed in a very awkward position by a virtually abandoned business.
"We will try and work through the issues with 24/7 and hopefully things will be resolved soon."
Related stories
Top stories