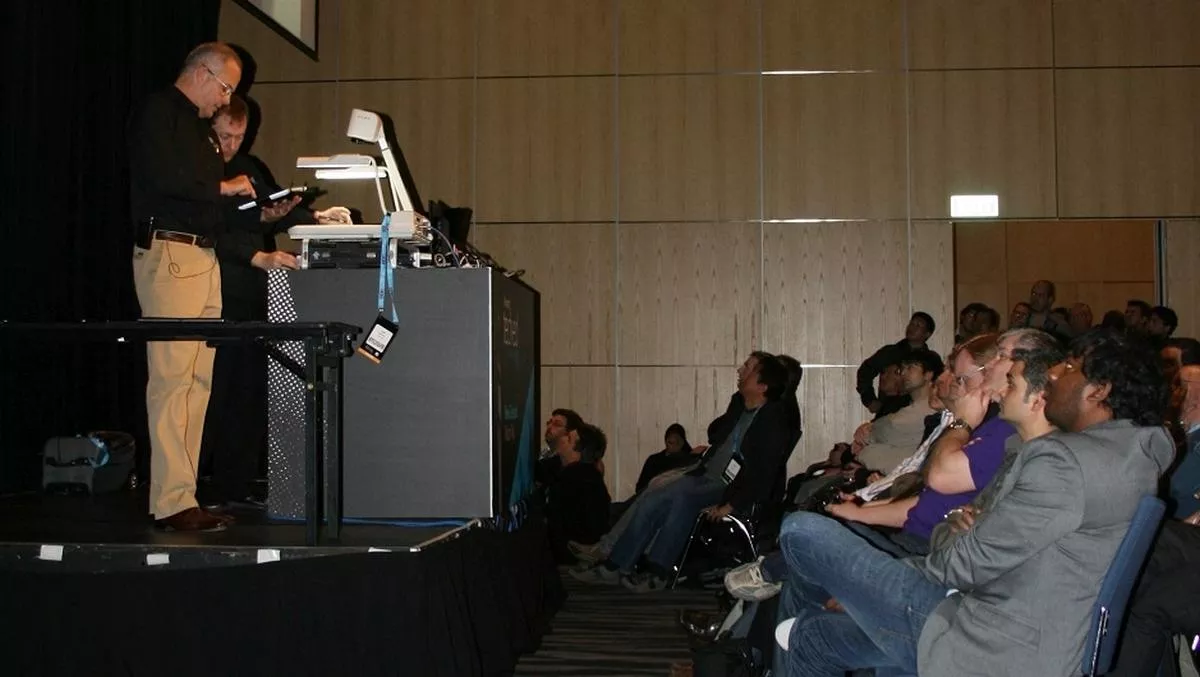 'We got the solutions right here'
By Contributor,
Thu 25 Aug 2011
FYI, this story is more than a year old
Microsoft reps Jeff Johnson and Patrick Hevesi have thrown down the gauntlet to Apple at Tech.Ed, showing off the latest Windows devices to an overflowing crowd.
With the room fit to bursting, Johnson told the crowd of IT professionals that rather than following brand recognition, they should look at device capabilities when choosing phones and tablets for their companies.
"A lot of executives just want that cool device that other executive has," Johnson says.
"You've got to ask people what they want out of the device, because we've got the solutions right here."
Johnson adds that one key area where Microsoft is looking to gain ground is in tablet peripherals, telling a story about purchasing a Kinect and having the entire transaction performed on a tablet using a peripheral scanner, a card swiper and a receipt printer.
The pair also showed off the durability of some new devices, throwing a tablet on the floor and swinging a notebook from its screen, and laid some hints about advances in battery life which may be rolled out 'very soon'.
Finally, towards the end of the presentation Hevesi went to demonstrate the slick news feed on one device only to have the news about Apple CEO Steve Jobs' resignation come up.
"That's the sort of thing you have to watch out for in these live presentations."