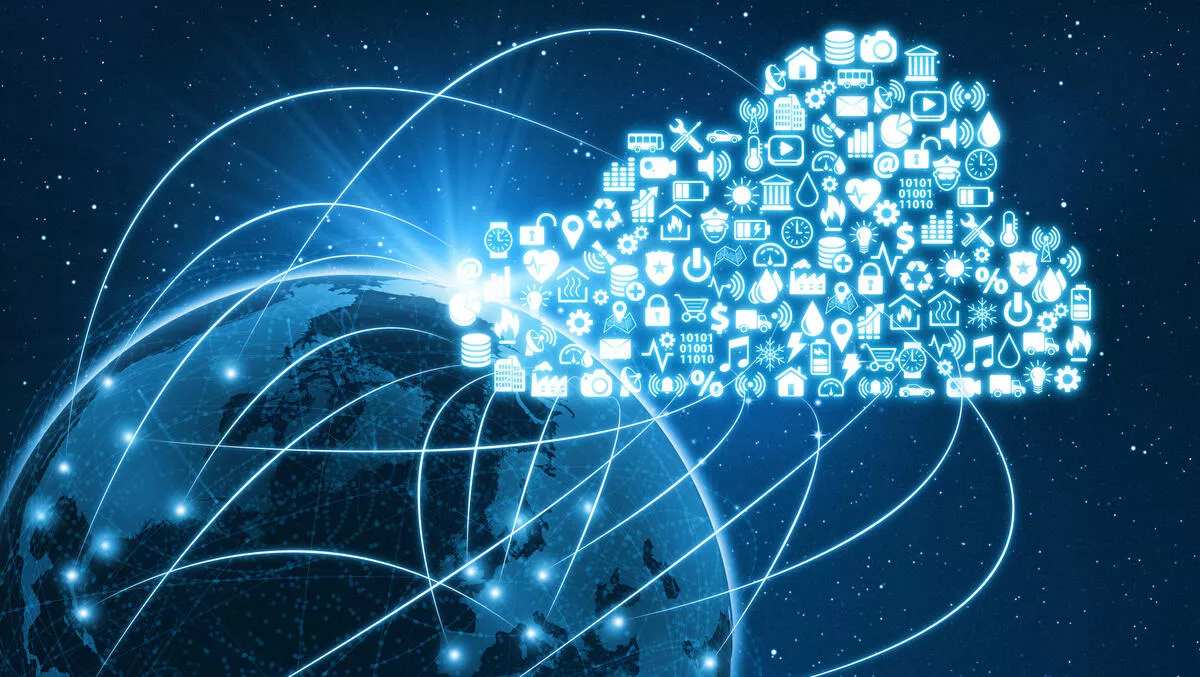 Who is Softsource? From SMB to enterprise, introducing the Kiwi company that does it all
FYI, this story is more than a year old
When it comes to hybrid cloud, Softsource firmly believes that one size does not fit all.
And that's especially obvious in the Kiwi company's entrada Hybrid IaaS solution, a highly available, managed multi-cloud platform, delivering Infrastructure-as-a-Service to SMBs and enterprises.
Entrada gives Kiwi businesses the flexibility to consume a mix of cloud platforms while only dealing with a single, local partner.
Softsource can advise, architect and facilitate the best solution for your specific business needs and requirements.
It's built on a locally deployed and automated Software Defined Network (SDN) on New Zealand's 1st Microsoft Azure Certified for Hybrid Cloud Data Center platform.
Incorporating a mix of local cloud and Azure hosted virtual machines on demand, businesses can move applications from on-premise to private cloud or public cloud with Microsoft Azure - through one company, and one service agreement.
Softsource makes the transition to hybrid IT simple and seamless - for companies of all sizes.
But that's just the tip of the iceberg for what Softsource does - here are a few quickfire questions with Softsource's marketing manager, Sandi Dunn, to introduce the Kiwi company that's offering its customers the best of all cloud worlds.
Who is Softsource?
Softsource is an ICT systems integrator providing specialist Technology Solutions, Professional Services, Technical expertise, and Data Center Services to the SMB and Enterprise markets.
What are you really good at?
Our best of breed philosophy and commitment to providing superior service, communication and on ongoing support contribute to the success of the Softsource offering.
Our strength is in building strong relationships based on confidence, accountability, and trust. Our focus is on understanding the customer need and delivering the best solution to meet that need.
Why Softsource?
Softsource prides ourselves on the agility of our business offering, being able to react quickly and adapt solutions to meet our customer's unique and changing requirements.
Having our own state of the art data center as part of our Hybrid solution gives us a competitive edge and flexibility advantage.
What's something exciting happening at Softsource right now?
An exciting offer we have on the market at present which is receiving great interest is the Virtual CIO services.
A CIO-level guidance and planning solution available as a service.
Focusing on business and IT alignment, the entrada vCIO gives mid-size businesses the expertise and value of a technology advisor without the cost of an in-house CIO.
The key focus of the vCIO is on Business Transformation, Data Intelligence, Security & Compliance and Process Improvement.
The interlocking CIO Services span strategic planning; infrastructure & future road mapping; evaluation and selection of point vendor solutions; security audit and business continuity planning.
The service encapsulates an assessment of current Business Processes, identifying issues and opportunities for improvement, by establishing strategies that will effectively transform, manage and visualise information more efficiently.
What's one key benefit of Softsource's entrada hybrid cloud solution?
One of the key benefits of entrada is that it simplifies the process of deploying virtual machines within a hybrid environment, automating a number of what can be complex orchestration scenarios.
The platform facilitates a "single view" of the customer's environment, whether that's public and private, with a consistent set of templated controls for managing resources and network attributes, without the user needing to configure, for example, the VPN or network endpoints.
Related stories
Top stories