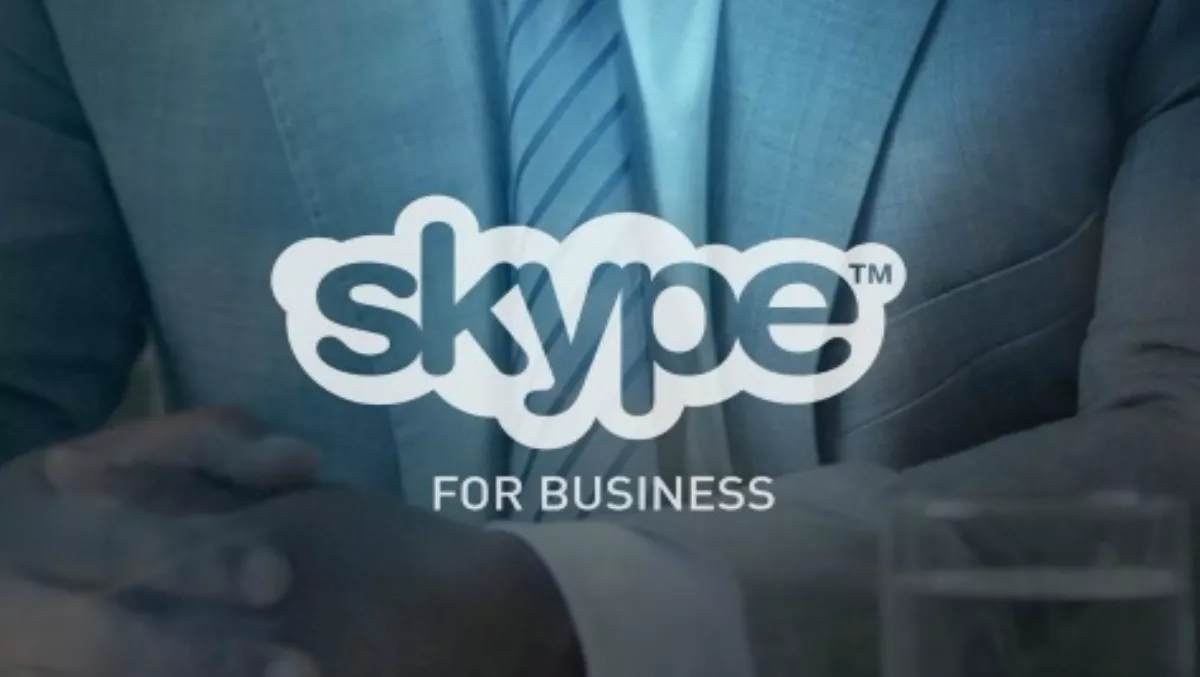 Why SMBs should consider Skype for Business
By Catherine Knowles,
Fri 1 May 2015
FYI, this story is more than a year old
Skype for Business is Microsoft's answer to VoIP, and already a number of reviewers are citing its potential benefits for small to medium enterprises (SMEs).
The service has been designed for professional collaboration and meetings, and is integrated with Microsoft Office applications.
Key features include the ability to schedule meetings in Outlook, have up to 250 people in meetings, and maintain enterprise-grade security as well as management of employee accounts.
The service provides unified communications features, including instant messaging, voice and video calling, as well as online meetings.
Some of the key benefits of Skype for Business is the fact that it is an established platform, it's user friendly, is integrated with Office, has per-seat pricing and bundling, and has uptime guarantees, says Doug Mohney, HD Voice News editor-in-chief and contributor for a number of communications publications.
Already there are more than 300 million people using the consumer version of Skype every day. This established base of users means employees are more likely to be familiar with the programme and will not have to download it.
Furthermore, due to the high number of users, when an employee wants to get in touch with a new contact there is a higher chance they will find this person or business in the existing Skype directory.
Mohney says Skype for Business is more user friendly than previous versions of Lync as it's very similar to the consumer version of Skype.
This means it has simplified menus and options, better desktop sharing, improved file transfer via drag and drop, and the ability to join an online meeting directly from the client.
Integration with Microsoft Office means a business can use Outlook to schedule a meeting via Skype, with support for dial-in conferencing.
These meetings can be recorded and published. Furthermore, a user can start virtual meetings directly from apps like Microsoft PowerPoint and Word to prevent work to a group.
They can also use Microsoft OneNote to attach meeting notes to the Skype meeting request, or take private notes in OneNote during a meeting.
The pricing plans for Skype for Business are flexible and a business can choose a stand-alone plan or a Microsoft Office 365 bundle.
Base stock audio and video calling plans start at $2.50 per user per month, and full meeting functionality starts at $6.70 per user per month.
Microsoft Office bundles start at $6.10 per user per month, with the business premium package coming in at $15.30 per user per month for an annual commitment.
The premium package allows a user to instal Office on five PCs or Macs as well as five tablets and five phones, online versions of Office, 1TB of storage, unlimited online meetings, a corporate social network and more.
Skype for Business and other Microsoft cloud services include an SLA of 99.9% monthly uptime. Moving below 99.9% results in a 25% service credit, while going below 95% availability results in a 100% service credit.
"With multiple data centres distributed around the globe, Microsoft can provide enterprise-quality reliability for its services," says Mohney.