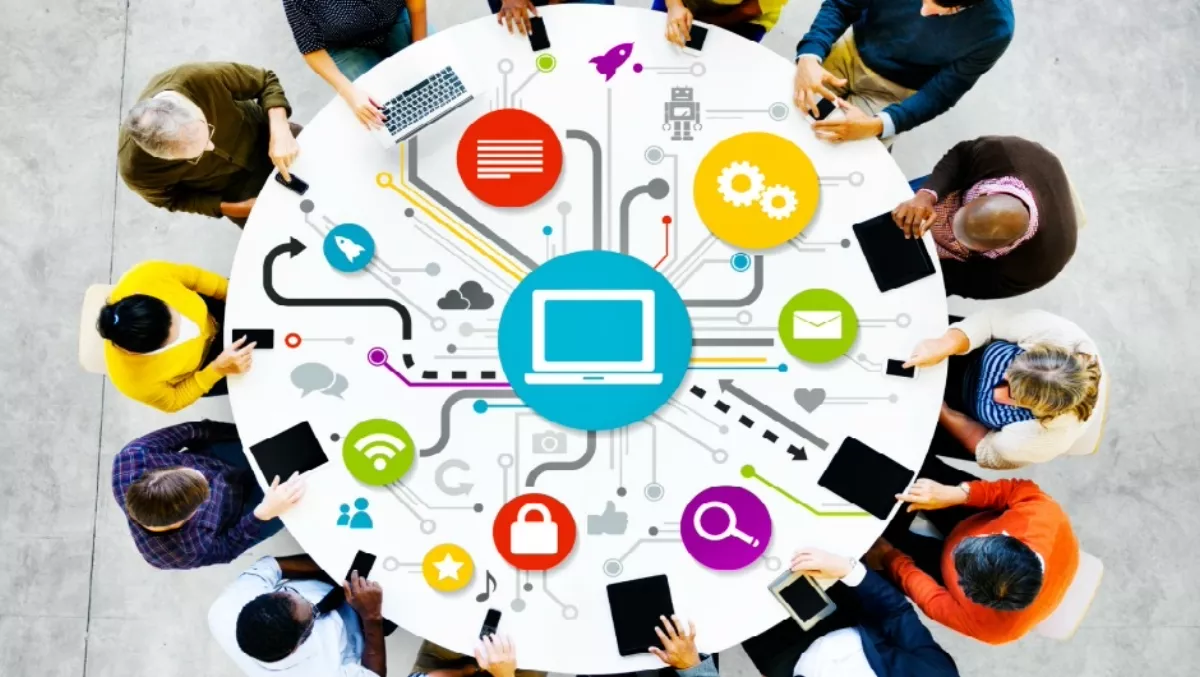 The benefits of moving your business to 802.11ac wave 2
Mon, 21st Mar 2016
FYI, this story is more than a year old
By Ashton Young, Editor
From 2011 to 2015, businesses have been forced to make the decision as to whether to stick with the current 802.11 protocol standard or wait for new ones to be released. Whether they should be buying 11n or waiting for 11ac. Buying wave 1 or waiting for wave 2. Well, the wait is over and those that are now surfing the 802.11ac are smiling from ear to ear.
There are two big benefits for the latest wave of Wi-Fi – one is maximum data rates in the multi-gigabit speeds, the other is multi-user MIMO. These new capabilities improve overall Wi-Fi system performance and capacity, as well as provide investment protection for those upgrading to the new standard as it effectively extends the Wi-Fi refresh cycle.
However, there are many suggesting that wave 2 APs won't add immediate value to existing Wi-Fi infrastructure and that businesses should continue to invest in wave 1 802.11ac APs, with many stating "wave 1 is good enough; no need for wave 2". This is a lot of hot air and marketing talk from those vendors that have yet to release a wave 2 access points.
If there was only one reason why wave 2 makes sense right now it would be the multi-user MIMO functionality. Historically, Wi-Fi was only capable of serving clients one-at-a-time. Slow devices consume extra airtime and all devices served by that AP suffer as a result.
Wave 2 802.11ac allows APs to send multiple streams of data to multiple devices at the same time. They make more efficient use of the RF spectrum by getting clients on and off the medium faster, leaving more airtime for clients, even those that don't support wave 2 capabilities. Think of it like carpooling. If you can get people to carpool, even those who don't carpool benefit because there are fewer cars on the road. The same applies to connected devices.
While wave 1 has enough capacity to see most businesses through in the meantime, the explosive growth in mobile devices and the continued momentum of the BYOD trend will see data traffic increase across all businesses in the near future. According to Forrester analyst Andre Kindness, by 2017, two thirds of business traffic will be wireless, demanding enterprise Wi-Fi networks that can deliver gigabit application throughputs to high-density users.
So you can still buy wave 1 now, especially if you're budget conscious, but don't be surprised if you have to refresh the network in the not so distant future.
For those businesses about to embark on a product refresh, wave 2 802.11ac APs make sense. It's a long term investment, with much improved features and functionality, ensuring the business is future proofed against the demand for wireless connectivity in the workplace.
For those who have already deployed wave 1, it's not necessarily an imperative to make the switch already. You've already invested in the new technology and rip and replacing these new APs would be a waste of money. However, wave 2 is worth considering in high density locations or spots around the business that demand high performing Wi-Fi.
For those businesses that have played the waiting game, the next iteration of 802.11ac protocol is shaping up to be the perfect wave. Catch it and enable your employees to surf the web like never before.
Ruckus technologies focus in the right direction by making your 802.11ac upgrade worthwhile. They optimise connections, maximise capacity and reduce costs at the same time.