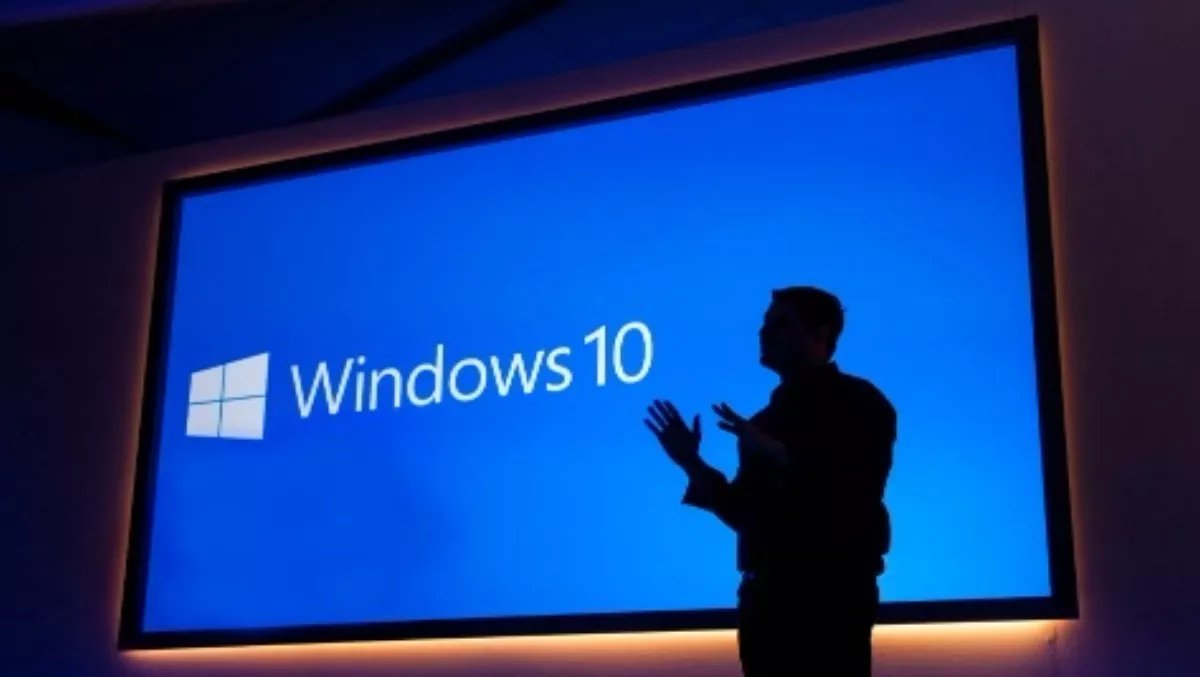 Windows 10 editions: What you need to know
FYI, this story is more than a year old
Microsoft has recently released details about its Windows 10 Editions, revealing the operating system will be optimised for a number of devices and will be available in 190 countries and 111 languages.
At the latest Build developer conference, Microsoft announced its aim to have Windows 10 running on a billion devices within two or three years.
More recently, Tony Prophet, Microsoft Windows and Search Marketing corporate vice president, announced details about how the operating system will be optimised for a number of target markets.
"We designed Windows 10 to deliver a more personal computing experience across a range of devices. An experience optimised for each device type, but familiar to all," says Prophet.
He says different editions of Windows 10 will be tailored for various device families as well as uses, catering for the specific needs of various customers, from consumers to SMEs and enterprises.
There will be editions suited for PCs, tablets, phones, Xbox One, Microsoft HoloLens and Surface Hub, as well as devices making up the Internet of Things (IoT), including elevators, ATMs, heart rate monitors and wearables.
Prophet says the Windows 10 experience will be cohesive across devices and there will be a single Windows Store where Universal Windows apps will be available for purchase.
Windows 10 Home is the consumer-focused desktop edition and offers a personal experience for PCs, tablets and 2-in-1s.
Windows 10 Home includes Cortana, the digital assistant; the new Microsoft Edge web browser; Continuum tablet mode for touch-capable devices; Windows Hello face-recognition, iris and fingerprint login; and universal Windows apps including Photos, Maps, Mail, Calendar, Music and Video.
Xbox Live gamers will be able to use Windows 10 Home to capture and share gameplay, and Xbox One owners will have the ability to play their Xbox One games from any Windows 10 PC in their home.
Windows 10 Mobile is designed for smaller, mobile, touch-centric devices like smartphones and small tablets.
It boasts the same, new universal Windows apps that are included in Windows 10 Home, as well as the new touch-optimised version of Office.
Windows 10 Mobile offers productivity, security and management capabilities for customers who use their personal devices at work, and some new devices will be able to use Continuum for phone, which enables users to connect their smaller device to a larger screen and use it like a PC.
Windows 10 Pro is a desktop edition for PCs, tablets and 2-in-1s. It builds on the features of Windows 10 Home to meet the needs of small businesses.
Microsoft says Windows 10 Pro helps to effectively and efficiently manage devices and apps, protect sensitive business data, support remote and mobile productivity scenarios, and take advantage of cloud technologies.
Pro also lets customers take advantage of the new Windows Update for Business, which is said to reduce management costs, provide controls over update deployment, offer quicker access to security updates and provide access to the latest from Microsoft on an ongoing basis.
It has been designed for Choose Your Own Device (CYOD) programmes and 'prosumer' customers.
Notably, Microsoft is offering full versions of Windows 10 Home, Windows 10 Mobile, and Windows 10 Pro as a free upgrade for qualifying Windows 7, Windows 8.1 and Windows Phone 8.1 devices that upgrade in the first year after launch.
Windows 10 Enterprise adds advanced features to Windows 10 Pro and is designed for medium and large sized organisations.
Microsoft says it provides advanced capabilities to help protect against modern security threats targeted at devices, identities, applications and sensitive company information.
Windows 10 Enterprise also supports the broadest range of options for operating system deployment and comprehensive device and app management.
It will be available to Microsoft's Volume Licensing customers, so they can take advantage of the latest releases and security updates on an ongoing basis.
Users will be able to choose how quickly they adopt new technology, and will have the option to use the new Windows Update for Business.
Enterprise customers will also have access to the Long Term Servicing Branch as a deployment option for their mission critical devices and environments.
As with prior versions of Windows, Active Software Assurance customers in Volume Licensing can upgrade to Windows 10 Enterprise as part of their existing Software Assurance benefits.
Windows 10 Education builds on Windows 10 Enterprise and is designed to meet the needs of schools – staff, administrators, teachers and students.
This edition will be available through academic Volume Licensing, and there will be paths for schools and students using Windows 10 Home and Windows 10 Pro devices to upgrade to Windows 10 Education.
Windows 10 Mobile Enterprise is designed for business customers on smartphones and small tablets and will be available to Volume Licensing customers.
It offers the productivity, security and mobile device management capabilities that Windows 10 Mobile provides, and adds flexible ways for businesses to manage updates.
In addition, Windows 10 Mobile Enterprise will incorporate the latest features and security updates as soon as they are available.
There will also be versions of Windows 10 Enterprise and Windows 10 Mobile Enterprise for industry devices like ATMs, retail point of sale, handheld terminals and industrial robotics and Windows 10 IoT Core for small footprint, low cost devices like gateways.
Building up to the release
Prophet says, "We are making strong progress with Windows 10, and we are on track to make it available this summer. And because we have built Windows 10 to be delivered as a service, this milestone is just the beginning of the new generation of Windows.
"Starting this fall, customers can expect ongoing innovation and security updates for their Windows 10 devices, including more advanced security and management capabilities for businesses."
The 3.9 million and growing Windows Insiders are helping Microsoft build and test Windows 10, providing feedback on Windows for businesses to consumers across all devices.
Related stories
Top stories