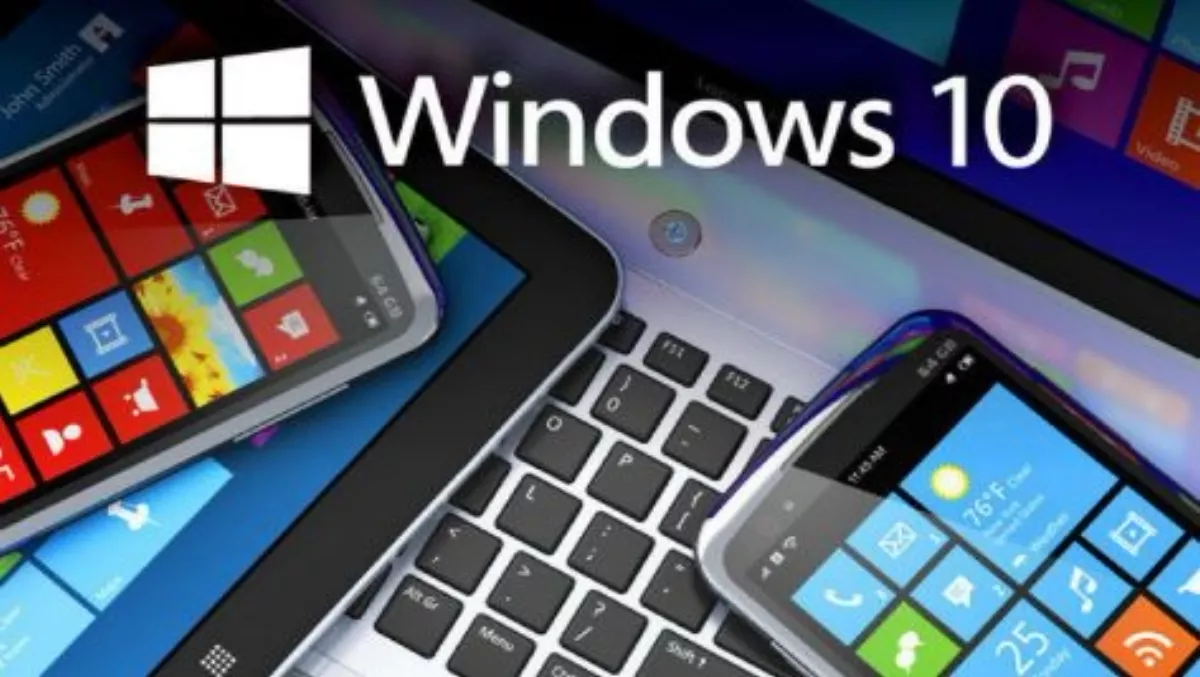 Windows 10 officially drops in NZ
FYI, this story is more than a year old
Windows 10 is officially available in New Zealand as a free upgrade, as of today.
The new operating system is available to eligible devices, or with new PCs and tablets.
While Microsoft is describing it as the "best and most secure Windows ever", several reports indicate many businesses will be slow to upgrade, with some questioning the relevance of the OS concept altogether.
The new operating system will be kept automatically up-to-date with innovations and security updates via online download.
"A new era of Windows starts today. From the beginning, Windows 10 has been unique - built with feedback from over five million fans, delivered as a service and offered as a free upgrade," boasts Terry Myerson, executive vice president, Windows and Devices Group, at Microsoft Corp.
"Windows 10 delivers on our more personal computing vision, with a natural, mobile and trusted experience. Along with our partners, we're excited to deliver the best Windows ever, which will empower people and organisations around the world to do great things," says Myerson. Frazer Scott, marketing and operations director for Microsoft NZ, says upgrading to Windows 10 is easy for New Zealanders running a genuine Windows 7 or Windows 8.1 PC or tablet. "As of today, Kiwis who have reserved their free upgrade to Windows 10 will be notified when their upgrade is ready to be installed. This free upgrade offer will be available for a year from today for qualified and genuine Windows 7, 8 or 8.1 devices," says Scott.
After one year, users will have to pay for the operating system or buy a new device.
There are around two million PCs and devices running Windows in New Zealand. Most of these will be able to upgrade for free from today, Microsoft says.
"Beyond this, we are anticipating hundreds of thousands of new devices to arrive on the market in the coming year which will be Windows 10 ready," Scott says. Also available today are the new Windows Store and Windows Software Development Kit, which Scott says will open the door to new and innovative app experiences on Windows 10. Upgrading to Windows 10 is available for customers running a genuine Windows 7 or Windows 8.1 PC or tablet. People who reserved their upgrade to Windows 10 will be notified in waves when their upgrade is ready to be installed.
For business customers, Windows 10 is available to start deploying within their work environments, and starting August 1, organisations that have volume licensing can upgrade to Windows 10 Enterprise and Windows 10 Education. Upgrade programs are available through key New Zealand retailers from July 29, and with Windows 10 software becoming broadly available in retail stores between mid-August and September around the world. Windows 10 features:
The new Microsoft Edge browser, which lets people quickly browse, read, and mark up and share the Web.
The integrated Xbox app delivers the Xbox experience to Windows 10, bringing together friends, games and accomplishments across Xbox One and Windows 10 devices.
Continuum optimises apps and experiences beautifully across touch and desktop modes
Built-in apps including Photos; Maps; Microsoft's new music app, Groove; and Movies & TV offer entertainment and productivity options. With OneDrive, files can be easily shared and kept up-to-date across all devices.
A Microsoft Phone Companion app enables iPhones, Android or Windows phones to work seamlessly with Windows 10 devices.
Windows 10 is more personal and productive, with voice, pen and gesture inputs for natural interaction with PC's. It's designed to work with Office and Skype perfectly and allows you to switch between apps and stay organised.
Cortana, the Windows 10 personal digital assistant is not available in New Zealand.
Related stories
Top stories