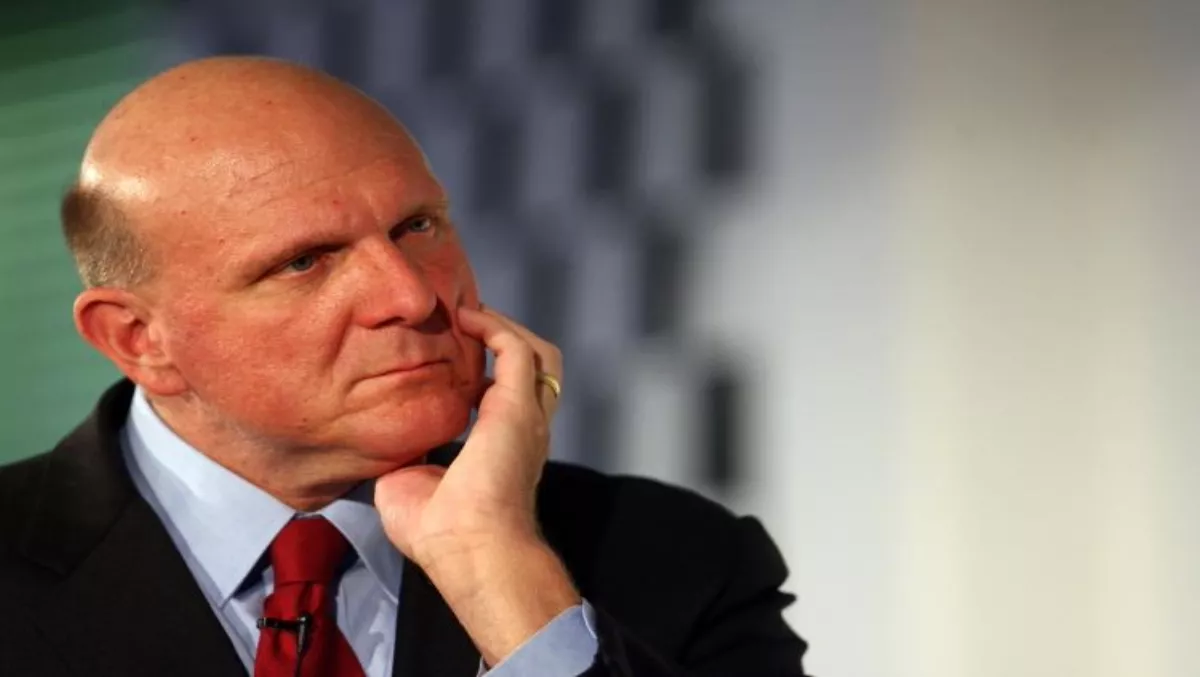 Without a doubt, Steve Ballmer is the worst CEO today
FYI, this story is more than a year old
Steve Ballmer - the worst CEO today.
That's the damning view of business growth expert Adam Hartung, who when writing for Forbes, claims the Microsoft chief executive should have gone long ago.
Following Ballmer's decision to retire from the company within the next 12 months, the media knives have been sharpened for a man who has constantly divided industry opinion.
Is he the dynamic leader Bill Gates hoped for? Or is he that annoying drunk uncle who always embarrasses you at parties?
According to Hartung, he is unquestionably the latter.
"Without a doubt, Mr. Ballmer is the worst CEO of a large publicly traded American company today," he wrote.
"Not only has he singlehandedly steered Microsoft out of some of the fastest growing and most lucrative tech markets (mobile music, handsets and tablets) but in the process he has sacrificed the growth and profits of not only his company but "ecosystem" companies such as Dell, Hewlett Packard and even Nokia.
"The reach of his bad leadership has extended far beyond Microsoft when it comes to destroying shareholder value – and jobs."
Ballmer will bow out of Redmond within a year, giving the software giant enough time to find a suitable replacement.
But Hartung believes the Ballmer should have walked sooner, claiming that although he sits proudly at #19 on Forbes list of billionaires, it would be unfair on investors if he continued.
"Mr. Ballmer should not be allowed to take such incredible risks with investor money and employee jobs," Hartung wrote.
"Best he be retired to enjoy his fortune rather than deprive investors and employees of building theirs."
Uttering the immortal line last month, Ballmer whispered: "We built a few more devices than we could sell."
Of course the Microsoft CEO was talking about his huge error of judgement regarding the Surface RT tablet, one of many reasons Hartung believes stack up against the 57-year-old.
"So today Microsoft, after dumping Zune, dumping its tablet, dumping Windows CE and other mobile products, is still the same company Mr. Ballmer took control over a decade ago," Hartung wrote.
"Microsoft is a PC company, nothing more, as demand for PCs shifts to mobile.
"Years late to market, he has bet the company on Windows 8 – as well as the future of Dell, HP, Nokia and others.
"An insane bet for any CEO – and one that would have been avoided entirely had the Microsoft Board replaced Mr. Ballmer years ago with a CEO that understands the fast pace of technology shifts and would have kept Microsoft current with market trends."
Hartung's comments regarding Ballmer are nothing new however, with The Observer columnist John Naughton making a similar claim last month - insisting the company has been sleeping for 10 years.
Leaving behind his 'One Microsoft' philosophy, who would have thought Ballmer's rejig of the company involved him clearing his desk and walking out the back door.
Is Steve Ballmer the worst CEO of today? Tell us your thoughts below
Related stories
Top stories