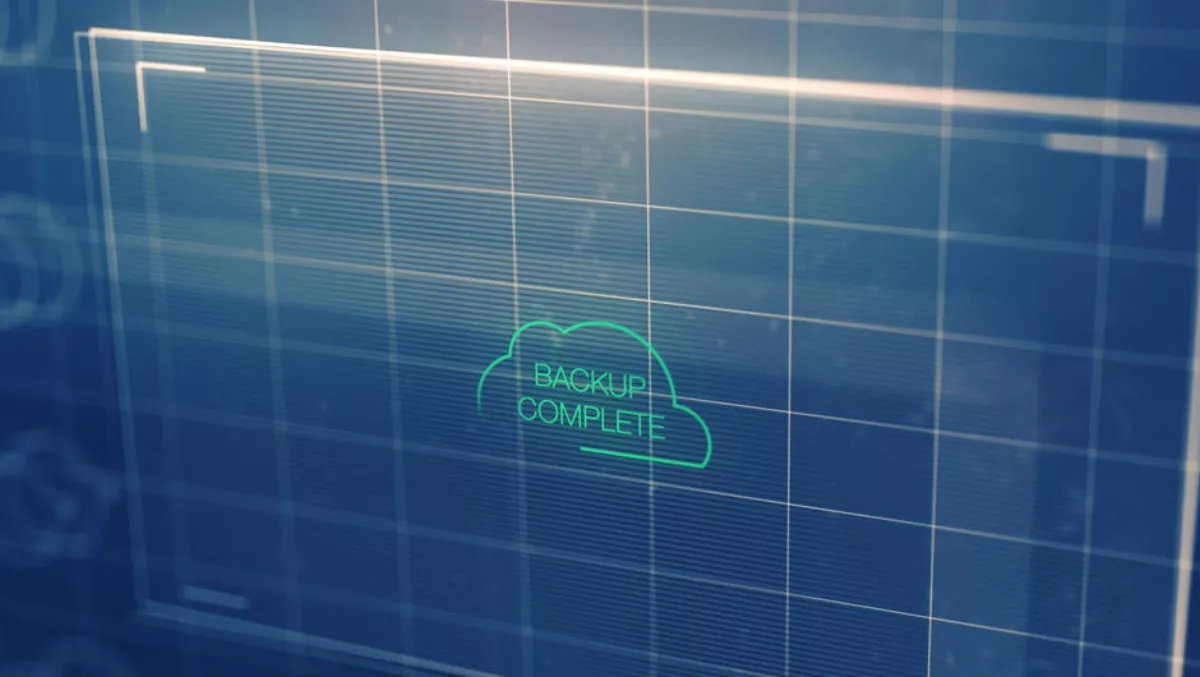 World Backup Day – what every business should be thinking about
FYI, this story is more than a year old
Article by Commvault principal architect Chris Gondek
Data has indisputably become the most strategic asset of every organisation.
Whether organisations want to mine data for insights, or simply prevent it from falling into the wrong hands, data is needed to keep businesses moving with minimal disruption.
Organisations are challenged to ensure users have access to data easily, whilst also keeping it protected regardless of where it lives.
Given wide disparities in data strategies, the evolving nature of data and related technologies, as well as changes in governmental and industry regulations and requirements, this is no mean feat.
World Backup Day has come and gone again this week, serving as an annual reminder to businesses to check in on their data and their approaches to its protection, to ensure it is safe.
There are several key considerations here.
Firstly, it's often said that the best defence is a good offence, and rightly so.
Organisations that proactively seek to make their data work for them grant themselves an advantage: not only can they succeed over their competition, but they can also nimbly sidestep criminals dying to steal sensitive information.
This proactive approach to data protection is the best defence an organisation can have.
There are several other questions businesses leaders must ask themselves as they embark on this journey.
Is the data protection strategy keeping up with the business needs?
A proactive, insight-driven strategy is not just about copying data, but also ensuring that your data protection practices are keeping pace with changes occurring within the business.
One way to stay agile is to adopt scale out infrastructure for secondary storage.
While this has traditionally only been used for primary storage, the fact is more than 70% of business data now sits in secondary storage – making scalability key.
Scale out infrastructure delivers cloud-like services on-premise, helping businesses achieve IT agility without having to constantly worry about data risk and infrastructure complexity.
When the business sees its chance to charge ahead of other industry players, scale out architecture means they don't require any enormous upgrades to move data, or face unpredictable performance hits.
Instead, they are provided with seamless scalability that supports the speed of the business.
Is all of my business data truly protected?
The infrastructure evolution has changed the way we work with and store our data – pushing it out into multiple clouds and service providers.
A whopping 93% are already leveraging cloud day-to-day for backup, allowing them to store large amounts of data in more cost-effective, easy-to-maintain and agile environments.
But CIOs can quickly forget what they're still responsible for protecting all data – regardless of its location.
They must understand where their data is, and how it is used, in order to truly protect their organisations.
This level of insight is also essential for the creation of strategic, data-driven initiatives which can enable companies to do more with their data.
For example, to support R&D, training, and to drive strategic decision making.
Do I really know my data?
Following on from the above, and perhaps most importantly, in order to truly protect and leverage data, an organisation must know their data inside out: Where is it? What is it? Who uses it? How often is it used?
This is vital information when looking to refresh or rebuild a data protection strategy. True oversight requires a unified view of data across any and all environments.
Such visibility allows organisations to adopt practices and solutions that support an offensive strategy to their data protection approach.
With data now the most important asset of every organisation, don't let yourself be fooled – take the time to understand your data and build the best data protection strategy to safeguard your business.
A good offence will help businesses win in an increasingly competitive business environment and give them the agility to face outages and threats that are becoming more sophisticated each day.
Businesses need to stay adaptable and be pragmatic, adapting their protection strategies to constantly changing businesses priorities.
Related stories
Top stories