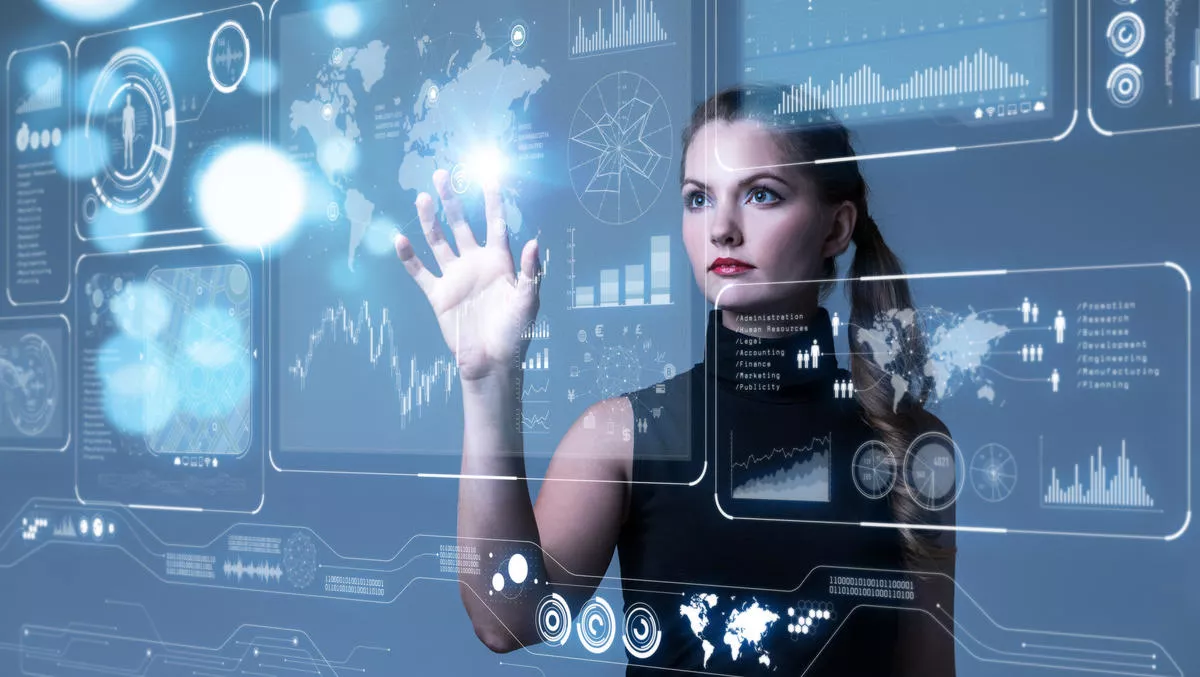 The year of SaaS: MuleSoft's predictions for 2018
FYI, this story is more than a year old
2018 will be the year that self-serve IT goes mainstream.
Organisations looking to become more agile by decentralising IT and empowering internal teams to innovate more will drive this trend.
This is the word from MuleSoft's founder, and vice president of product strategy, Ross Mason.
"In the same way that Apple taught consumers 'There's an app for that', IT teams will start to teach employees and partners that 'There's an API for that'," he explains.
"When the need arises for a new digital function, such as the ability to connect to a SaaS application, non-IT teams will learn to browse the API marketplace to see if that capability already exists rather than starting from scratch.
"For instance, analysts could find Tableau data sources for sales insights or developers could find customer data for use in mobile apps.
"As the marketplace organically grows, an application network will form, where digital building blocks can be plugged in and out as market conditions change.
Artificial intelligence (AI), IT infrastructure, SaaS and business partnerships will also play in increasingly important role in the enterprise in 2018. Mason explains why:
Artificial intelligence
"In 2018, enterprises will need to get ready for AI. The catch is that they can't just plug AI in like an engine. AI is like a brain in a jar that does nothing unless there is a nervous system to help it take action," adds Mason.
"What this nervous system looks like is an application network. Linking disparate systems and databases in the enterprise together will be key for AI. The value of insights provided by AI is only as good as the data on which those insights are based.
"Enterprises need to lay the foundation for connectivity between systems and data stores to fully realise the power of AI. Connecting these systems is the role of the application network.
"Rather than having multiple point-to-point links between systems, the application network seamlessly connects applications, data and devices via APIs to make them pluggable," says Mason.
IT foundations
"CIOs looking to modernise their organisations won't find success if they don't have the right infrastructure in place to build software to scale for the next 10 years." "In 2018, organisations are reinvesting in their IT foundation to support an ever-changing world and migrating to evolutionary architectures that are more agile, secure and reliable.
"To get buy-in, CIOs need to help CEOs understand how the world has changed— from the impact of mobile, social and cloud to the Internet of Things (IoT), artificial intelligence (AI) and machine learning. As a result, IT shouldn't be treated as a cost center but rather a strategic asset.
"CIOs also need to give CEOs metrics to measure against in order to know if IT is well aligned with the businesses' initiatives and overall vision.
IT/business partnership
"2018 will see CIOs forge stronger relationships with CEOs and CFOs. As companies increasingly tap into cloud, mobile, IoT and AI technologies, business and technology strategies are now becoming so aligned, they are one and the same," continues Mason.
"In fact, three Fortune 500 companies—Goldman Sachs, Norfolk Southern and most recently GE—have appointed former CIOs as CFOs within the past year, signaling to the market that IT is a strategic asset worth investing in. If done right, IT has the power to change the way organisations win.
"In order to achieve this, the broader business needs to view IT as an enabler and IT needs to understand the business problems it's solving.
"Today, every organisation should have a CIO at the executive table.
"With a strong technology advocate and facilitator at the board level, companies will be better equipped to understand the impact of technology on their organisation and to understand the benefits of digital transformation, critical for surviving in today's fast-paced and competitive landscape.
SaaS
"We've entered an age of hyperspecialisation, where what used to be done by one monolithic system now often requires a dozen best-in-breed SaaS applications," adds Mason.
"Hyperspecialisation has led to a groundswell in SaaS applications, with more than 5,000 in the marketing technology landscape alone.
"The challenge in 2018 will be two-fold: How do we prepare our businesses to incorporate the ever-evolving SaaS landscape, and how do we ensure our SaaS applications are not fragmented but work in concert?"
"For organisations to experiment with SaaS apps and have the ability to easily swap them in and out as market conditions change, an application network is needed. This is a platform where applications, data and devices can be plugged in and out using APIs, organisations can ensure they isolate themselves from particular apps and focus instead on the valuable data and capabilities they provide.
"This approach significantly reduces the time and cost when bringing in new technology and removing old.