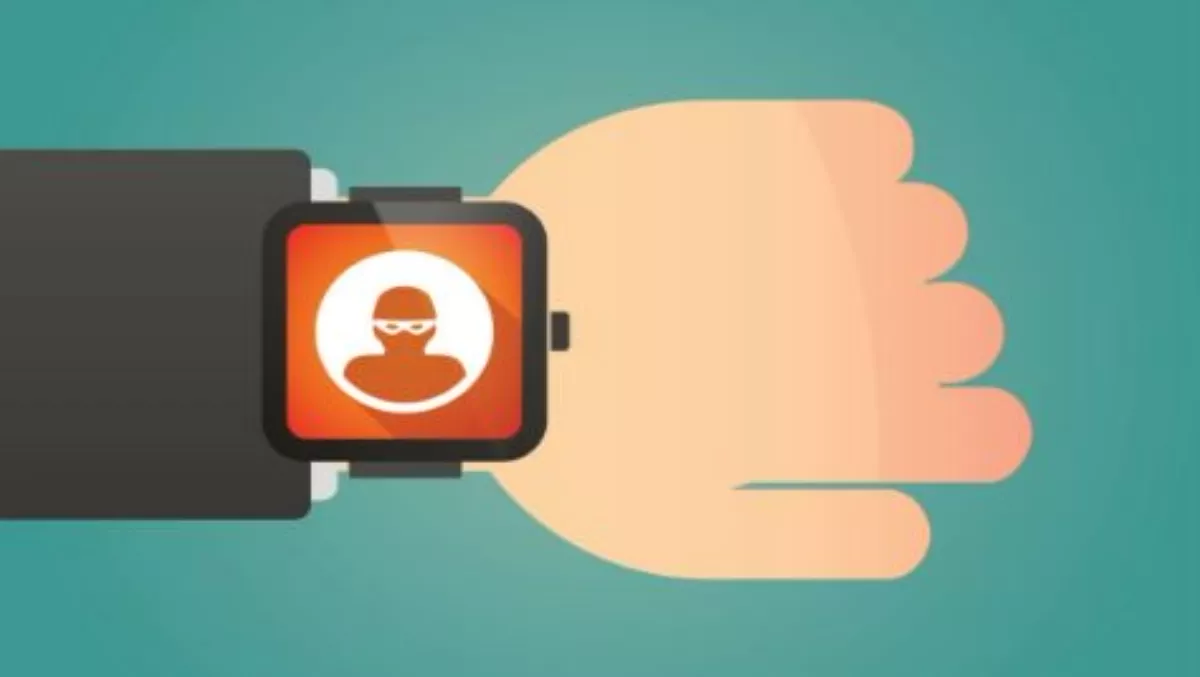 Healthcare wearables trigger privacy concerns with consumers
FYI, this story is more than a year old
Many wearable and mobile health app users don't feel their data is sufficiently secured by manufacturers, according to a recent Healthline survey.
One-quarter (25%) of respondents indicated that they don't believe their personal health data is secure on a Fitbit or a health tracking app.
In addition, nearly half (45%) of wearable and mobile health app users are concerned that hackers may try to steal their personal health data from a wearable.
Despite these security concerns, consumers want the health and fitness support that wearable devices provide.
In fact, 15% of consumers surveyed own a Fitbit or similar activity tracker. Of those, 80% feel that the device keeps them motivated and on-track with their exercise routine.
Almost half (48%) say it helps them better understand how active they are, and one-quarter (25%) say it helps them increase their level of activity.
Mobile health apps are popular, but sustained use varies, according to the survey. More than half (52%) of respondents use at least one mobile health app, with most (49%) using up to four apps and the average being two apps.
Demonstrating the evolving nature of today's health ecosystem, one-third (33%) of consumers have been using their preferred mobile app for three to eight months, with another third using it for less than three months.
MyFitnessPal is the most commonly used app among consumers who use health apps (33%).
The majority (63%) of app users claim their top mobile health app provides a moderate or significant benefit. However, with the wide number of mobile apps available today, that is not always the case, with four in 10 (43%) consumers stopped using a health or fitness app within six months of starting it.
The most common reason given among those who had stopped using the app was not making enough progress, cited by 29%.
Consumers are looking for alternatives to traditional physician office visits, the Healthline survey finds. When faced with a routine illness over the past year, a majority of patients obtained medical treatment at their primary doctor's office (71%).
However, about 20% sought care at an urgent care clinic, and 13% used a retail health clinic, demonstrating that these options offer consumers a viable care alternative.
Additionally, nearly one in 10 (9%) of respondents report having used a telehealth service for a minor illness at some point since these services became commercially available.
Nearly all (90%) of those who have used telehealth feel their experience was the same or better than that at a doctor's office consultation.
Surprisingly, 45% of telehealth users report that they were unaware of these types of services just two to three years ago.
Physicians are beginning to recognise the value of wearables and mobile apps in patient care, says Healthline.
"Mobile app prescribing is still in its infancy, but we see it emerging today, with 4% of consumers saying their doctor recommended a mobile app to them, and an additional 2% reporting that an app was actually formally prescribed by their doctor," the company says.
Of the apps recommended or prescribed by physicians, food logs and calorie counters rank highest at 34%, followed by pedometers or fitness trackers (24%), heart rate monitors (22%), blood sugar monitors (20%) and medication reminders (17%).
"Healthline's survey findings indicate a strong interest among consumers in the advancement of wearables, mobile apps and telehealth," says Dean Stephens, Healthline CEO.
"However, there is a lingering and noticeable concern around the protection of personal health information. This should be a warning bell for manufacturers to ensure that the security of this new technology is a top priority."
Related stories
Top stories