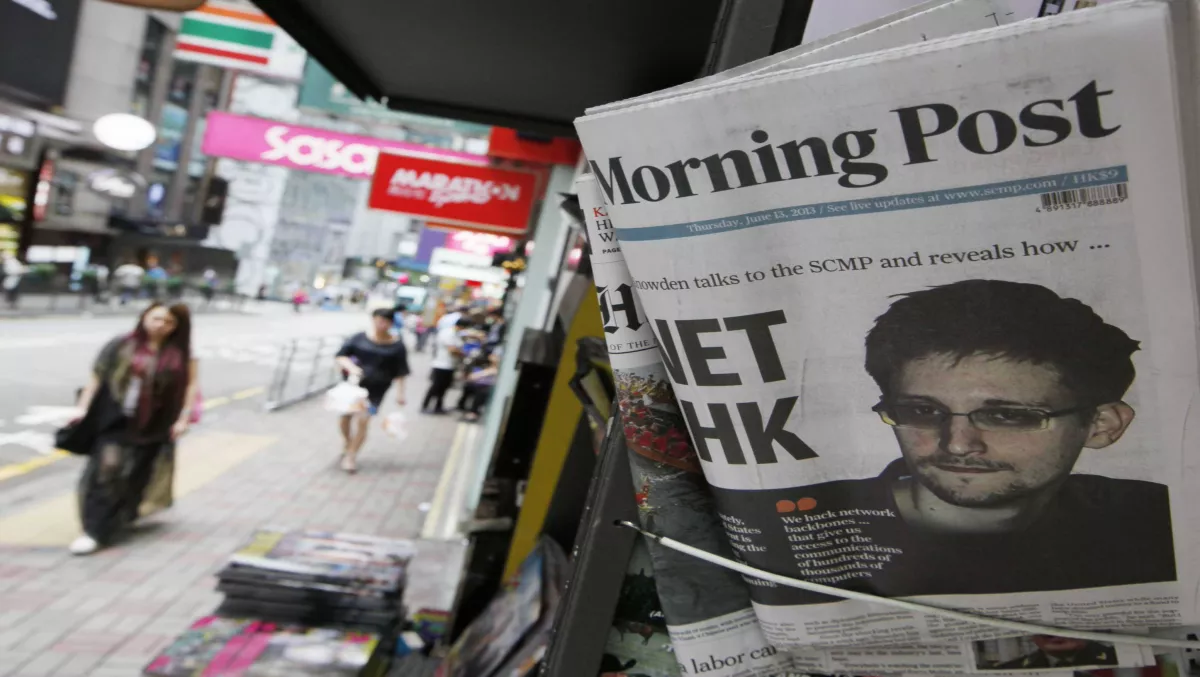 Is US whistleblower becoming Snowed-in?
Mon 24 Jun 2013
FYI, this story is more than a year old
After escaping US extradition by boarding a commercial flight to Hong Kong, Edward Snowden is attempting an audacious jaunt from Moscow to Ecuador.
But as the whistleblower tries to dodge US capture, is the net closing in on the former CIA worker?
Upon issuing a formal request from the US to Hong Kong to detain the 30-year-old and then extradite him back to his homeland, White House officials are baffled that Snowden was allowed to leave the country via a commercial flight.
Disappearing upon arrival in Moscow, Snowden appears to have been offered an olive branch by Ecuador, the country currently sheltering WikiLeaks founder Julian Assange in London.
In an act of support for Snowden, WikiLeaks have been in constant consultation with the American, trying to establish a safe route to South America - away from US authorities.
"Mr Snowden requested that WikiLeaks use its legal expertise and experience to secure his safety," WikiLeaks said.
"Once Mr Snowden arrives in Ecuador his request will be formally processed."
Speaking to the Sydney Morning Herald from the Ecuadorian Embassy in London, Assange said"
"Owing to WikiLeaks' own circumstances, we have developed significant expertise in international asylum and extradition law, associated diplomacy and the practicalities in these matters.
"I have great personal sympathy for Ed Snowden's position.
"WikiLeaks absolutely supports his decision to blow the whistle on the mass surveillance of the world's population by the US government."
We know nothing?
Yet the US are growing increasingly infuriated by the controversy, believing Russian president Vladimir Putin to be harbouring an ulterior motive.
"The bottom line is very simple: allies are supposed to treat each other in decent ways, and Putin always seems almost eager to put a finger in the eye of the United States, whether it is Syria, Iran and now of course with Snowden," said Chuck Schumer, senator, US Democratic Party.
"That's not how allies should treat each other and I think it will have serious consequences for the United States-Russia relationship."
In response to Snowden, Putin's official spokesperson claimed the president "knew nothing" of his exploits in the country.
And in an act of defence, the Hong Kong Special Autonomous Region (HKSAR) said it could not have stopped Snowden from leaving the country, despite the insistence of the US.
"As the HKSAR government has yet to have sufficient information to process the request for provisional warrant of arrest, there is no legal basis to restrict Mr Snowden from leaving Hong Kong."
So as Washington goes it alone in its quest to capture Snowden, NSA head general Keith Alexander once again defended the US, saying:
"To say that we're willfully just collecting all sorts of data would give you the impression that we're just trying to canvas the whole world," he said.
"The fact is what we're trying to do is get the information our nation needs, the foreign intelligence, that primary mission.
"The case that Snowden has brought up is in defending this nation from a terrorist attack. I'm confident that we're following the laws that our country has in doing what we do.
"We have a set of laws that guide how NSA acts; we follow those laws.
"We have tremendous oversight by all three portions of the government: the courts, Congress and the administration."
Will Edward Snowden make it to Ecuador? Tell its your thoughts below